Annual Report for Banks in Ethiopia Finance in Year 2021/22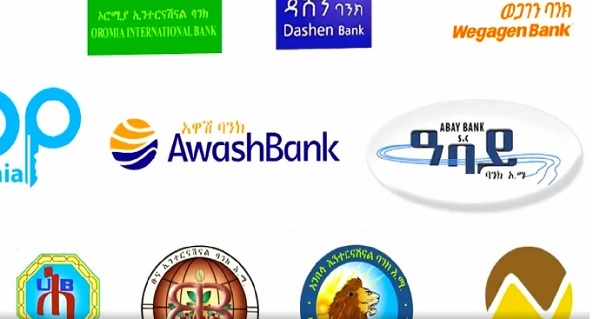 The annual report for banks in Ethiopia's financial performance for the budget year 2021/22 was released from June (the end of the year according to the Ethiopian calendar) to December.
The annual report contains information regarding the total assets, loans, and advances, total expenses, total income, total capital, total deposit, profit before tax, and any information regarding the budget year. In the bank's released annual report booklets, the annual reports have put the finical performance in comparison with the previous year, 2020/21.
| List of Banks  | Loans  | Number of Branches  | Profit before Tax  |
| --- | --- | --- | --- |
| Bank of Abyssinia | 113.3 Billion ETB | | 4.65 Billion ETB |
| Awash Bank | 129, 244 Million ETB |                  725 | 7,453 Million ETB |
| Dashen Bank | 79,200 Million ETB | | 3,803 Million ETB |
| Addis International Bank | | | 368.8 Million  ETB |
| Cooperative Bank of Oromia | 54.5 Billion ETB |                  469 | 1.7 Billion ETB |
| Debub Global Bank | 9.48 Billion ETB |                  133 | 370.7 Million ETB |
| Lion Bank | 25.4 Billion ETB |                   278 | 310.6 Million ETB |
| Oromia Bank | 25.77 Billion ETB |                 500 | 1.13 Billion ETB |
| Wegagen Bank | 30.3 Billion ETB |                 400 | 572 Million ETB |
| Abay Bank | 26,983 Million ETB |                  373 | 1,301 Million ETB |
| | 22,177 Million ETB | | 583 Million ETB |
| | 11,206 Million ETB | | 377 Million ETB |
| | 38.9 Billion ETB |                  410 | 1.76 Billion ETB |
| | 21,222 Million ETB | | 2,152 Million ETB |
| | 25.85 Billion ETB |                  343 | 1,19 Billion ETB |
| | |                 1,700 | 19,278 Million ETB |
| | 45.94 Billion ETB |                  423 | 1.88 Billion ETB |
Annual Report of the Total Assets, Total Expenses, Total Income, Total Capital, and Total Deposit
| List of Banks  | Total Assets  | Total Expenses | Total Income  | Total Capital  | Total Deposit  |
| --- | --- | --- | --- | --- | --- |
| Bank of Abyssinia | 149.45 Billion ETB | 12.6 Billion ETB | 16.72 Billion ETB | 14.22 Billion  ETB | 122.05 Billion  ETB |
| Awash Bank | 183,391 Million ETB | | | 20,951 Million ETB | 152,007 Million ETB |
| Dashen Bank | 117,144 Million ETB | 9,103 Million ETB | | 14,380 Million ETB | 91,236 Million ETB |
| Addis International Bank | 8.9 Billion ETB | 787.6 Million ETB | 1.2 Billion ETB | 1.6 Billion ETB | |
| Cooperative Bank of Oromia | 81.32 Billion ETB | | | 71  Billion ETB | 71.12 Billion ETB |
| Debub Global Bank | | 1.75 Billion ETB | | 1.63 Billion ETB | 10.99 Billion ETB |
| Lion Bank | 33 Billion ETB | | | 2.6 Billion ETB | 26 Billion ETB |
| Oromia International Bank | 41.69 Billion ETB | 3.39 Billion ETB | 4.52 Billion ETB | 5.49 Billion ETB | 34.35 Billion ETB |
| Wegagen Bank | 43.1 Billion ETB | 4.5 Billion ETB | 5.1 Billion ETB | 5.6 Billion ETB | 33.9 Billion ETB |
| Abay Bank | 40,965 Million ETb | | 4,437 Million ETB | 3,971 Million ETB | 32, 297 Million ETB |
| Berhan Bank | 33,065 Million ETB | | | 3,159 Million ETB | 26,027 Million ETB |
| Enat Bank | 17,209 Million ETB | 1,802 Million ETB | 2,179 Million ETB | 1,934 Million ETB | 13,050 Million ETB |
| Nib Bank | 61.5 Billion ETB | | | 8,116 Million ETB | 49.8 Billion ETB |
| Zemen Bank | 35,120 Million ETB | | 4.1 BIllion ETB | 6.3 Billion ETB | 26,872 Million ETB |
| Bunna Bank | 34.1 Billion ETB | 3.35 Billion ETB | 4.54 Billion ETB | 5.1 Billion ETB | 27.2 Billion ETB |
| Commercial bank of Ethiopia | | 62,717 Million ETB | 81,994 Million ETB | | 735, 611 Million ETB |
| Hibret Bank | 67.41 Billion ETB | | | 7.25 Billion ETB | 53.81 Billion ETB |