Amole Wallet
Gold debit card
Green card
Dube Ale , Amole Digital Banking
Pay from your mobile
Pros and Cons
Fast Customer Service
New Technology Use
more than 800 brunches
Website not up do date
old currency transaction rate on website
ATM that don't pay out but takes amount from account when using international cards
Dashen Bank Information
Contact Information
SWIFT

DASHETAA

+251-115579124

+251-911575827
Optional Diaspora Bankin
Automobile Loan
Mortgage Loan
Working Capital Loan
Consumer Loan
Can Check Balance
Can Transfer Money
View Account Statement
Can Control Progress
Can Pay Bills Online
Mobile Application
Balance Inquery
USSD Application
Mobile Top Up
Money Transfer
Personal Automobile Loan

14.5

Diaspora Mortgage Loan

7.5

Corporate Loan

15

Investment Loan

15

Working Capital Loan

15
Personal Saving

7%

Youth Saving

7.5%

Teen Saving

7.5%

Education Saving

7.5%
Apply for a loan here
Banks Ethiopia gives you the access and information you need to get car loan and house loan services in Ethiopia from the bank of your choice. If you are a non resident and/or a foreigner with origin of Ethiopia looking for these loan services, make sure to visit our diaspora mortgage loan and diaspora vehicle loan pages to acquire a more detailed information.
Dashen Bank Exchange Rate
The exchange rate for Dashen Bank can also be found at our exchange rates page, along with all other banks' exchange rates in Ethiopia today.
| code | name | buying | buyingTrend | selling | sellingTrend | transactionBuying | transactionSelling |
| --- | --- | --- | --- | --- | --- | --- | --- |
| USD | United States Dollar | 55.7444 | | 56.8593 | | 55.7444 | 56.8593 |
| GBP | British Pound Sterling | 67.2742 | | 68.6197 | | 70.4442 | 71.8531 |
| CHF | Swiss Franc | 60.9734 | | 62.1929 | | 63.8465 | 65.1234 |
| SEK | Swedish Krona | 4.8329 | | 4.9296 | | 5.3402 | 5.447 |
| NOK | Norwegian Krone | 4.6491 | | 4.7421 | | 5.1371 | 5.2398 |
| DKK | Danish Krone | 7.3299 | | 7.4765 | | 8.0993 | 8.2613 |
| JPY | Japanese Yen | 0.3429 | | 0.3498 | | 0.3789 | 0.3865 |
| CAD | Canadian Dollar | 37.2068 | | 37.9509 | | 41.1125 | 41.9348 |
| SAR | Saudi Riyal | 13.4497 | | 13.7187 | | 14.8616 | 15.1588 |
| AED | United Arab Emirates Dirham | 13.7354 | | 14.0101 | | 15.1772 | 15.4807 |
| EUR | Euro | 60.3991 | | 61.6071 | | 60.3991 | 61.6071 |
| DJF | Djiboutian Franc | | | | | 0.3122 | 0.3184 |
| INR | Indian Rupee | | | | | 0.6684 | 0.6818 |
| KES | Kenyan Shilling | | | | | 0.3632 | 0.3705 |
| AUD | Australian Dollar | | | | | 36.6631 | 37.3964 |
| ZAR | South African Rand | | | | | 2.9639 | 3.0232 |
| CNY | Chinese Yuan | | | | | 7.804 | 7.9601 |
| AED | United Arab Emirates Dirham | | | | | | |
About Dashen Bank
Dashen Bank is the first private bank established back in 1995 with ETB 14Million capital. Dashen bank's head office is placed at the capital of the country, Addis Ababa. The bank initially started operations with eleven branches but grew rapidly over time. How many Branches Dashen Bank has today is a sign of its progress through the years. Dashen Bank has grown on a tremendous scale and currently has over five hundred branches, 10 Forex Bureaus, over 350 ATMs, over a thousand Point of Sale terminals, and agent banking.
More About Dashen Bank
Dashen Bank was named after the highest mountain in Ethiopia, "Ras Dashen" which is also the habitat of unique wild animals like Walia Ibex. These characteristics of the mountain happen to match the founders of the Bank and caused them to adopt the name and incorporate their aspirations.
Dashen Bank as of date has an asset of ETB 28 Billion and over 1.5 million customers.  Dashen Bank has also established strong correspondent banking relationships with 462 banks in 70 countries and 170 cities worldwide. This shows the bank's reliability and modernity.
The Bank also works in partnership with the electronic payment brands including AMEX, VISA, MasterCard & UnionPay and well-known money transfer operators such as Western Union, MoneyGram, Express Money & Dahabshiil, Ezremit, Transfast, WorldRemit, and Ria.
Services of Dashen Bank
Domestic Banking
Current Account:
Definition: This is an account opened to individual names, joint names, registered businesses, groups, or organizations. An individual or business with this account can access money through cheques or VISA card.
Benefit: Affordable minimum account opening balance
Easy payments through cheques
Free monthly account statement
VISA Card on application
Account accessible at any branch
Interest bearing
Products of Dashen Bank
Non Resident Transferable Birr account [NRT]

A non-interest bearing account opened and operated by cheque serving foreign nationals living abroad, international organizations operating in Ethiopia, NGOs, and embassies.

Non Resident Non-Transferable Birr account (NRNT)

A Non-Resident Saving account opened and operated by foreign nationals residing in Ethiopia, where the account is credited and opened in a recognized foreign currency but is maintained and only usable for local transactions.

Non Resident Foreign Currency Account (NRFCY)

A non-interest bearing account opened and operated by cheque serving foreign nationals living abroad, international organizations operating in Ethiopia, NGOs, and embassies functioning in Ethiopia.

Foreign Exchange Retention Account A and B

A non-interest bearing foreign currency account that is kept to credit the export proceeds obtained through the Bank to allow the customer to use the hard currency for the import of items connected to the export business.

Interest Plus Bonus Account

In addition to the standard interest, this savings account also provides a bonus on the annual interest gained.

Saving Plus Account

A savings account that grants users access to a consumer loan privilege while earning standard interest

Hybrid Account

A Multi Option Deposit Scheme which combines demand and savings deposits to allow customers to satisfy their financial demands in a flexible way by combining the benefits of current and savings accounts.

Student Account

An education-related savings account that is opened and run by a potential or present account user who is looking to further their education by making the necessary contributions to their tuition.

Special Youth Account

Savings account for minors (children of age <18) that is opened and managed by their parent or legal guardian.

Women Saving Account

It is an account that earns interest at a progressive rate based on the deposit balance; the bigger the sum, the higher the interest rate.

Premium Savings Account

Customers who open one of these savings accounts have access to higher interest rates on their savings as well as additional banking services.
Dashen Bank Loan Procedures
Dashen bank grants loans and advances to different sectors of the economy on the strength of viability and assessment of concentration risk.
Major types of credit facilities by Dashen Bank
Overdraft (for working capital)
Term loans (Short and project finance)
Letter of credit facility
Advance on import bills
Revolving overdraft (for export bills)
Merchandise loan
Trade bills discounted
Export credit guarantee scheme
Letter of guarantee (Advance, Performance and Bid Bonds)
Major Types of Loans at Dashen Bank
Dube Ale
Dube Ale Dashen Bank is a technology-assisted credit system provided by Eagle-Lion System Technology and other business organizations in Ethiopia that provide various products and services.
In addition to modernizing traditional credit with technology, Dube Bank also helps manufacturers and service providers to increase their sales by creating trust between consumers and commercial institutions.
How to become a credit card user? Anyone above the age of 18 can use credit cards.
First, you can download the Dube Alee app from Google Play or App Store to your mobile phone and register.
If you are currently employed, by writing a letter from the office where you work explaining your work and salary;
If you are self-employed, you can apply for a loan at your nearest Dashen Bank branch with your business license and proof of legal income.
Then, with the help of a professional, you can complete your customer information and determine your credit limit based on your income.
The current loan take limit is 700,000ETB 
The benefits of this Dube ale service are that :-
Being able to achieve needs without being limited by the temporary capacity

Reasonable payment

A simple technology-assisted procedure

Expands market opportunity

It helps to promote business establishments
Agricultural Loans:
This type of loan is granted for the purchase of agricultural inputs such as fertilizers, selected seeds, agro-chemicals, rental or purchase of agricultural machinery and equipment; for crop collection, processing, and marketing of agricultural products. Projects also focused on producing exportable products like flowers, fruits, and vegetable and agro-industry developments such as dairy farming, cattle fattening are eligible for this type of loan facility.
Dashen bank private car loan is around 14.5 % interest rate.
Manufacturing Loans:
These types of loans are availed to facilitate manufacturing projects of small, medium and large-scale industries are classified under this category. Dashen Bank encourages the following manufacturing sectors to provide loans
Business establishments producing commodities that will improve agricultural productivity
Expansion programs of already existing establishments.
Enterprises utilizing agricultural inputs (agro-based industries and other local raw materials)
Enterprises producing consumption goods.
Labor-intensive industries.
Industries engaged in the production of capital goods.
Industries geared to the export market and import substitution.
Industries producing goods having value-added.
Small-scale industries owned by individuals and cooperative ventures.
Dube Ale service is provided to all sections of our society and the system where users can get credit without children is further encouraged.
Import/Export Loans:
This is one of the priority areas of the bank as foreign trade has a great significance in the development of an economy. Dashen bank has a great loan facility for businesses involved in international trade financing in the form of import and export.
Trade and Services Loan:
This type of loan includes sectors such as wholesale trade, retail trade, services such as hotels, schools, hospitals, tour agencies, etc other than transportation services.
Financing trade and services help in the smooth flow of goods and services in the economy and serve as an intermediary between producers and consumers. Therefore, trade-in essential goods whether imported or locally produced is to be encouraged by Dashen Bank through working capital financing. Among others, goods traded include outputs of manufacturing industries, cottage and handicraft, mining activities, and agricultural products.
Building & Construction Loans:
Dashen Bank grants loans for building contractors, investors who are engaged in road and water projects construction, civil workers, and business people who seek financial assistance to construct commercial or residential buildings. These loans are also provided to licensed contractors to pay working capital shortages to mobilize materials required to construct buildings, roads, dams, etc.
Transport Loans:
Loans to be granted for the purchase of transport vehicles like trucks, tankers and public transport buses to licensed transport operators are to be classified here. In addition, loans granted to facilitate the smooth operation of trucking companies or loans to cover custom duty charges or modification costs are also included.
International Banking
Foreign Exchange Permits
The foreign exchange regulation of the country requires most import, export, and outgoing foreign payments to be processed against the approval of foreign exchange permits. Permits will be approved when in presence of documents in a set that show the consistency of data between each other, some of the data to be includes are
Name and full address of parties
Types of currency and amount
Agreement between the parties
Description of commodities or service of the transaction
Port of Loading and Delivery
Import and Export:
Import:
Import refers to bringing in commodities, machinery, materials, etc from a foreign country and related transactions. Banking regarding import transactions deals with documents.
"Documents" in import transactions mean the following
"Financial documents" means bills of exchange or promissory notes used for obtaining the payment of money.
"Commercial Documents" means commercial invoices, transportation documents [like Bill of Lading (B/L), Air Waybill (AWB), Truck Waybill (TWB), Rail Waybill (RWB), Parcel Post Receipt (PPR)], Packing List, Certificate of Origin, documents of title or other similar documents, or any other documents whatsoever, not being financial document.
The three methods of payment allowed by the regulation for import activities are listed here below – based on risk level to Ethiopian importers.
Cash Against Document (CAD/IBC)
Letter of Credit
Advance Payment
Export:
Export refers to transactions related to sale of commodities, machineries, materials, etc to foreign countries. Banking regarding import transactions deals with documents set
"Financial documents" means bills of exchange or promissory notes used for obtaining the payment of money.
"Commercial Documents" means commercial invoices, transportation documents [like Bill of Lading (B/L), Air Waybill (AWB), Truck Waybill (TWB), Rail Waybill (RWB), Parcel Post Receipt (PPR)], Packing List, Certificate of Origin, documents of title or other similar documents, or any other documents whatsoever, not being financial document.
The four methods of payment allowed by the regulation for this type of activity are listed here below based on risk level to Ethiopian exporters.
Advance Payment
Letter of Credit (L/C)
Cash Against Document (CAD/IBC)
Consignments
Letter of Guarantee:
Definition: Guarantee means any bond or payment undertaking given in writing by the guarantor (bank or insurance company or other body or person) at the request or on the instruction and under the liability of a principal to discharge an obligation otherwise to compensate loss or damage sustained in the form of payment to a beneficiary on presentation of a written demand and such other documents in conformity with the terms and conditions of the guarantee.
Money Transfer
Local Money / Wire Transfer
Money transfer (remittance) service is one of the major tasks operated by Dashen Bank. Remittances of money through banks between cities in the country are called Domestic Money Transfer or Remittances. There are different modes of effecting Money Transfer. However, the most common means of transferring from one place to the other within the country are:
Cashier Payment Order (CPO)
Local Drafts
Mail Transfers
Telegraphic or Telephone Transfers
International Money Transfer
Western Union: Dashen Bank is an Agent of Western Union International money transfer.
Features of Western Union:

A Secured Code to protect your money
No bank account needed
Ease of transfer in minutes

Simple Guide to Receive money via Western Union:

Fill the "To Receive Money" form which includes senders Name, amount of money sent, sending country and Test Question answer.
Give form and ID to Agent
Agent Gives you your money and Receipt
Money Gram: Dashen Bank is also an agent for Money Gram International money transfer. In order to receive money from Money Gram and other international money transfers at Dashen bank is the same steps as you receive money with Western Union.
Domestic money transactions also can be taken care of by Dashen Bank Mobile Banking
Interest-Free Banking
Interest-Free Banking (IFB) service is an option similar to conventional banking systems except differing on the concepts of interest rates and exclusion of businesses engaged in gambling, sales, or production of pork and alcohol.
Dashen's IFB service is known as Sharik. It is implemented in one-third of the Bank's branches. Services that are provided under IFB include deposits, loans, foreign exchange, and remittance.<br/>
The services of the Bank under IFB are four:
Amanah– keeping money safe on trust,
Qerd– a current account that allows transactions with cheques,
Mudaraba– an investment account, and
Mudaraba Time Deposit Account– where the customer saves money for a fixed period and withdrawal is done on notice, not on demand.
Dashen Amole
Amole is a mobile money and digital finance where users can engage through different platforms such as USSD and a mobile app.
Amole Digital Banking payment enables merchants and the bank's agents with mobile point-of-sale (mPOS) to provide digital products and services where customers do their day-to-day shopping. This enables consumers to conveniently pay for their purchases, utility bill payments, person-to-person (P2P) transfers, electronic mobile top-up, Cash-in, and Cash-out.
Contact Information
Toll-free Number: 6333
Dashen Bank phone number: +251 911575827
Dashen Bank email address: [email protected]
SWIFT: DASHETAA, Addis Ababa, Ethiopia
Dashen Bank Head Office: Sudan St., Addis Ababa, Ethiopia
Latest News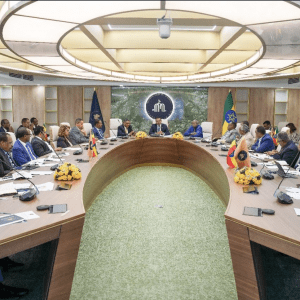 Addis Ababa, November 1, 2023 – In a significant move towards fostering unity and collaboration within the Ethiopian banking industry, the National Bank of Ethiopia (NBE) convened a crucial meeting today with Chief Executive Officers and Board Chairs of various banks. The meeting aimed to communicate the NBE's strategic priorities outlined in its new 3-year Strategy Plan, focusing on assessing the performance and challenges faced by the sector, particularly in credit and foreign currency allocation.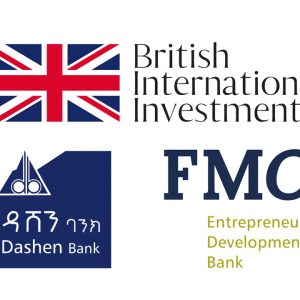 BII and FMO Announced that they have provided a loan of 20 million dollars each for a total of 40 million dollars to Dashen Bank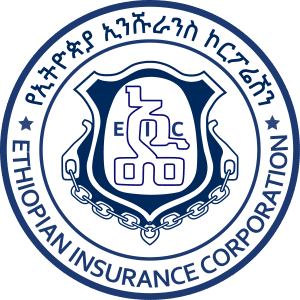 The total insurance coverage of the Ethiopian insurance corporation, which holds the largest market share of the Ethiopian insurance industry, has reached more than 4.4 trillion birr.