Customer Focused
Professional
Daily Interest Rate
Pre Paid Cards
Debit card linked with Zemen Account
Pros and Cons
Modern Banking Service
Financial Advisory Services
Door Step Banking
Higher Initial Deposit
Don't update transaction rate on there website
Zemen Bank Information
Contact Information
SWIFT

ZEMEETAA

+251-11-5-53-90-40

1212

+251-11-5-54-00-51
Investment Loan
Automobile Loan
Mortgage Loan
Consumer Loan
Optional Diaspora Saving Accounts
Can Check Balance
Can Transfer Money
View Account Statement
Can Control Progress
Can Pay Bills Online
Mobile Application
Balance Inquery
USSD Application
Mobile Top Up
Money Transfer
Personal Automobile Loan

15.5

Diaspora Mortgage Loan

8.5

Corporate Loan

15.5

Investment Loan

15.5

Working Capital Loan

15.5
Apply for a loan here
Banks Ethiopia gives you the access and information you need to get car loan and house loan services in Ethiopia from the bank of your choice. If you are a non resident and/or a foreigner with origin of Ethiopia looking for these loan services, make sure to visit our diaspora mortgage loan and diaspora vehicle loan pages to acquire a more detailed information.
Zemen Bank Exchange Rate
The exchange rate of Zemen bank can also be found at our exchange rates page, along with all other banks' exchange rates in Ethiopia today.

| code | name | buying | buyingTrend | selling | sellingTrend |
| --- | --- | --- | --- | --- | --- |
| CAD | Canadian Dollar | 41.0196 | | 41.84 | |
| EUR | Euro | 58.7184 | | 59.8928 | |
| GBP | British Pound Sterling | 67.5358 | | 68.8865 | |
| SEK | Swedish Krona | 5.0073 | | 5.1074 | |
| USD | United States Dollar | 55.2124 | | 56.3166 | |
About Zemen Bank
Zemen bank started with a vision to be "Ethiopia's five-star bank" in October 2008. Zemen Bank withstands carefully by the laws and guidelines of the ward where it works and watches the rules and rules gave by administrative specialists of the Federal Republic of Ethiopia. It additionally holds its corporate administration framework under consistent audit to guarantee that it is in accordance with global and neighborhood best practices.
Services Provided at Zemen Bank
Personal Saving
This account category lets a customer open an account with an initial deposit of ETB 5000. Customers with this account get basic banking services such as online banking, ATM, and SMS services. An account in this category earns 7 percent interest per day.
Personal Banking
Personal Banking is the level of banking services available to all Zemen Bank clients. Upon opening an account, all new customers receive a debit card and are provided with immediate access to our high-tech multi-channel banking services including ATMs, Internet Banking, Call Center Banking, and SMS Banking.
Prestige Banking
This type of Banking is for customers who secure a minimum monthly balance of  ETB 100,000 are allocated a Personal Banking Representative. This representative will handle all customer transaction and banking needs in private backed with Zemen information technology system.
Z-Club Banking
Zemen Bank Z-club banking service is the highest baking service offered to priority customers. To be eligible for Z-club banking a person shall maintain a minimum monthly balance of ETB 500,000. Zemen Bank will allocate a specialist Personal Banking representative backed by a team of specialist advisers to help all financial need and banking advice.  The account brings preferential rates, bank charge waivers, and negotiated loans, backed by world-class technology, to make it easier and totally informed at all times.
Personal Checking
The initial deposit required to open a Personal Checking account is ETB 5,000. An average daily balance of birr 25,000 is required to offset the fee of birr 250. It is a non-interest bearing account. There is a grace period of ten days to build up the balance to the required amount.
Prestige Checking
The initial deposit required to open this account is birr 5,000. An average daily balance of birr 100,000 is required to offset the fee of birr 500. It is an interest-bearing account. There is a grace period of ten days to build up the balance to the required amount.
Z-Club Checking
The initial deposit required to open this account is birr 5,000. An average daily balance of birr 500,000 is required to off-set the fee of birr 750. It is an interest-bearing account. There is a grace period of ten days to build up the balance to the required amount. Under this account, the interest rate earned is higher than the person checking.
Loans
Zemen Bank's loan program is programmed to help customers fulfill their dreams of buying a house or a car through a fixed period of time. It offers long term loan repayments up to 5 years for a new car and 7 years for a house.
Car Loan

Deposit 20% of the price of a new car
Save another 20% over a period of six or twelve months period
Get a loan of 60% of the car price
Get an extended loan repayment period of Five Years

House Loan

Deposit 20% of the price of a House
 Save another 20% over a period of six or twelve months period
Get a loan of 60% of the House price
Get an extended loan repayment period of Seven Years
Certificate of Deposit
Certificate of Deposit (CDs) is a tool for managing money when a customer is able to set aside funds for a period of time. Zemen Bank strives to offer the best CD rate to its customers.
With a CD, one can maximize his/her own interest rate and security. Zemen offers CDs for many terms, some with a minimum investment of just ETB 500,000.
Benefits:
CDs typically pay higher interest rates than many other savings products
The upfront interest payment is allowed
Continuous compounding means interest earned today earns interest tomorrow
Interest can be credited to the CD or to a Zemen checking or savings account
A Zemen CD can be used as collateral for a Zemen loan with a discounted rate
Import and Export
Zemen Bank's International Banking Department has customized and products. At Zemen Bank, a customer would find innovative, custom-engineered trade finance products and services that meet customer requirements in import and export.
Zemen Bank offers an Array of letter of credit products such as: Irrevocable and confirmed Letters of credit, standby Letters of Credits for both import and export with excelling service and technology.
Using Zemen Super Trade Services would enable customers to utilize a wide range of trade financing schemes as:
Export L/C Financing

Export Finance whereby we offer: pre and post-shipment financing
Export Guarantee schemes
Export Insurance Scheme

Import L/C Financing

L/C on-Credit: at competitive lines of credits or deposit margins
Shipping Guarantee for missing B/L
Automated L/C for both Import and Import L/c with electronic processing and advice
Zemen Bank offers its customers with Standard and customized collection services for both import and export needs of its customers. The bank facilitates both Sight and Acceptance collection.
Inward Documentary collection: Enables its customers to benefit from efficient processing of import Collection / Cash against Documents at sight.
Outward Documentary Collection: Benefits Zemen Bank Customers in timely bill payments for exporters.
Franco Valuta Imports
Zemen Bank offers Franco Valuta import (import with its own source of foreign exchange) services to Embassies, International organizations, donors, and other eligible customer groups.
Zemen Diaspora
Definition: Diaspora accounts are accounts offered to non-residential Ethiopian Nationals working and living outside of Ethiopia for more than one year, non-resident foreign nationals who had been Ethiopian National before, and business entities owned by the above mentioned.
Account Features
With this account, balances are kept in foreign currency. It is also possible to operate this account through cheques or electronic payment modes. Eligible customers can choose to set up the accounts in USD, GBP, or Euros. While an initial cash deposit of $/€/₤ 100 is required, additional funds can be deposited in foreign currency if it has been declared by customs, if funds are returned from travel expense or cheques drawn from non-resident foreign currency and transferable accounts or other Diaspora Accounts.
Diaspora Account holders are also able to transfer funds abroad for payments and settlements or withdraw FX from this account without the pre-approval of Zemen Bank or NBE. In addition, funds may also be used for import purposes if the business is owned by the same individual.
This account will only earn interest if the funds are kept in a fixed time deposit or if it's non-repatriatable. A minimum requirement of USD 5000 and three months fixed deposit is compulsory.
Digital Banking
ATM Banking
Zemen Bank ATM machines are located all over Addis Ababa and a few cities in Ethiopia. All Zemen Bank customers will have access to ATM Cards which will allow them to withdraw money, transfer money and check balance with ease.
Internet Banking
Zemen Bank's internet banking is free, easy, fast and secure method of banking which allows customers to access their account 24/7  including
Mobile Banking
Prepaid Cards
Contact Information
Toll-free Number: 6500
SWIFT: ZEMEETAA, Addis Ababa, Ethiopia
Zemen Bank Head Office: Ras Abebe Aregay Street, Addis Ababa, Ethiopia
Latest News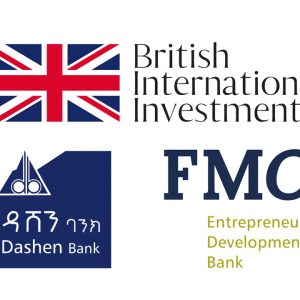 BII and FMO Announced that they have provided a loan of 20 million dollars each for a total of 40 million dollars to Dashen Bank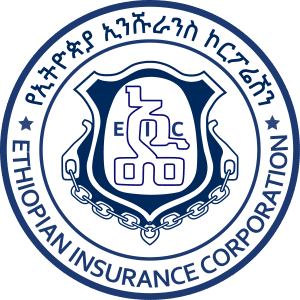 The total insurance coverage of the Ethiopian insurance corporation, which holds the largest market share of the Ethiopian insurance industry, has reached more than 4.4 trillion birr.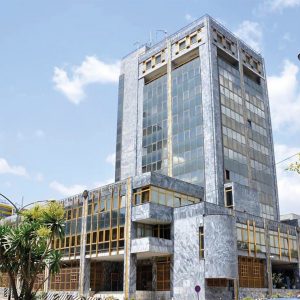 In the 2015 fiscal year, the government, which was faced with a huge budget deficit, found that the direct loan (Direct Advance) taken from the National Bank of Ethiopia was more than 180 billion birr.