Hiber-ET
Hiber Shebamile Card
Hiber Agent Banking
Diaspora Banking
Convenient Banking
Pros and Cons
Good customer service
Number of branches
400 number of brunches
Poor internet banking
Online service availibility
do not send digital financial statement
Hibret Bank Information
Contact Information
SWIFT

UNTDETAA

+251-114655222

19963

+251-114655244
Diaspora Deposit accounts
Automobile Loan
Mortgage Loan
Working Capital Loan
Consumer Loan
Can Check Balance
Can Transfer Money
View Account Statement
Can Control Progress
Can Pay Bills Online
Mobile Application
Balance Inquery
USSD Application
Mobile Top Up
Money Transfer
Personal Autombile Loan

15.5

Diaspora Mortgage Loan

7

Corporate Loan

15

Investment Loan

15

Working Capital Loan

15
Personal Saving

7%

Women Saving

7.5%

Youth Saving

7.5%
Apply for a loan here
Banks Ethiopia gives you the access and information you need to get car loan and house loan services in Ethiopia from the bank of your choice. If you are a non resident and/or a foreigner with origin of Ethiopia looking for these loan services, make sure to visit our diaspora mortgage loan and diaspora vehicle loan pages to acquire a more detailed information.

Hibret/United Bank Ethiopia
United Bank S.C. also known as Hibret Bank began its operation in 1998 in accordance with the Commercial Code of Ethiopia of 1960. Over the years, United Bank of Ethiopia built itself into an escalating and modern banking institution, growing with a strong financial structure and strong management as well as a large and ever-increasing customer and correspondent base.
Today, United Bank of Ethiopia is a full-service bank that offers its customers a wide range of commercial banking services with a network of more than 339 branches and 9 sub-branches.
United Bank's priority is to strengthen its capital base, maximizing its return on equity and benefiting from the latest technology in order to keep up with the latest developments in the local and international financial services industry.
Services Provided by United Bank
Diaspora Banking
 Hibir Diaspora service was recently introduced, a service designed to suit the needs of the Diaspora community. It includes service package, among others, deposit and loan services, for those Ethiopian Nationals or Foreign Nationals of Ethiopia Origin, who are living and working abroad for more than one year.
Please see the list of our selected banks with the best benefits for the diaspora community here.
Foreign Currency Accounts
The bank provides a foreign currency account that enables Ethiopians residing abroad, foreigners of Ethiopian origin, and other foreign nationals to benefit from depositing their money in foreign currency.
Interest-Free Banking
The Bank is currently providing Shariah-compliant deposit and financing products.
IFB deposit products include
Wadi'ah Saving Account
Wadi'ah Current Account
Mudarabah Investment Saving Account
Mudarabah Investment Term Deposit
Among other things, the interest-free banking business majorly concentrates on the following major Shariah principles.
Prohibition of Riba/Interest/usury
Transactions should be free from Excessive uncertainty and Gambling /Gharar and Mysir/
Avoiding trading in unlawful/Haram goods- Alcohol, tobacco, pork…etc
Risk-sharing/profit-loss sharing and Justice and equity-based transactions
The Bank has more services to provide under IFB,  click here to find out more information.
Hibret /United Bank Exchange Rate
The bank provides foreign currency exchange services at its branches and forex bureaus. The bank handles Foreign Exchange deal with legal sellers or buyers within the NBE directives and in compliance with Anti Money Laundering rules.
Electronic Banking
This is a pioneer Bank in the country to provide SMS and Internet Banking services to customers (Hibret bank mobile banking ussd code). Hibir Mobile and Hibir Online Banking services (Hibret bank app) are a 24 hours link to account information with a view of all banking transactions that enables customers to access details on dealings regarding current, saving and overdraft accounts, loan particulars, Letter of Credit, Checkbook status, exchange rate value of foreign currencies and many other relevant details to keep of all customer's financial demands 24/7.
Hibret is among the few banks that provide Card Banking Services through ATM & POS. Hibret Bank provides money to send/receive service on ATM. The Bank has also has started rendering MASTERCARD Card and VISA services and has also finalized arrangements to start offering  China Union Pay card service soon.
Contact Information
Toll-free Number: 995
Hibret Bank phone number: +251-114-655-222
Hibret Bank email address: [email protected]
SWIFT: UNTDETAA, Addis Ababa, Ethiopia
Hibret Bank Head Office: Ras Abebe Aregay Street, Hibir Tower, Addis Ababa, Ethiopia
Latest News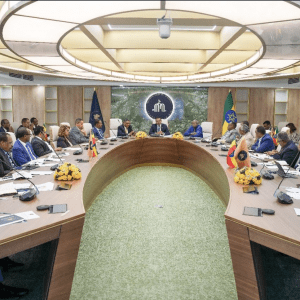 Addis Ababa, November 1, 2023 – In a significant move towards fostering unity and collaboration within the Ethiopian banking industry, the National Bank of Ethiopia (NBE) convened a crucial meeting today with Chief Executive Officers and Board Chairs of various banks. The meeting aimed to communicate the NBE's strategic priorities outlined in its new 3-year Strategy Plan, focusing on assessing the performance and challenges faced by the sector, particularly in credit and foreign currency allocation.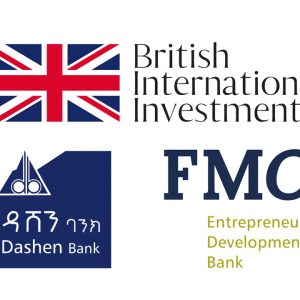 BII and FMO Announced that they have provided a loan of 20 million dollars each for a total of 40 million dollars to Dashen Bank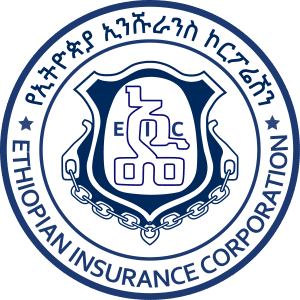 The total insurance coverage of the Ethiopian insurance corporation, which holds the largest market share of the Ethiopian insurance industry, has reached more than 4.4 trillion birr.