Commercial Bank of Ethiopia (CBE) Review

Commercial Bank of Ethiopia (CBE)
Widely used Internet banking
Most bank with several branches and ATMs
Prize Linked Saving
CBE Birr CBE NOOR
For business
Pros and Cons
Several Types of Banking
Options for Loan Opportunities
over 1500 number of brunchs
Longer Waiting Time and Queue
commercial bank of Ethiopia website is Slow and Difficult to understand
Low saving Interest Rate
Commercial Bank of Ethiopia (CBE) Information
Contact Information
SWFIT

CBETETAA

952 or +25111-122-87-55

255

+2511-1-51-50-00
Diaspora Deposit accounts
Automobile Loan
Mortgage Loan
Working Capital Loan
Consumer Loan
Can Check Balance
Can Transfer Money
View Account Statement
Can Control Progress
Can Pay Bills Online
Mobile Application
Balance Inquery
USSD Application
Mobile Top Up
Money Transfer
Personal Automonile Loan

11.5

Diaspora Mortgage Loan

7.5

Corporate Loan

11.5

Investment Loan

11.5

Working Capital Loan

11.5
Personal Saving

7%

Women Saving

7.25%

Youth Saving

7.25%

Teen Saving

7.25%

Education Saving

7.25%
Apply for a loan here
Banks Ethiopia gives you the access and information you need to get car loan and house loan services in Ethiopia from the bank of your choice. If you are a non resident and/or a foreigner with origin of Ethiopia looking for these loan services, make sure to visit our diaspora mortgage loan and diaspora vehicle loan pages to acquire a more detailed information.
Commercial Bank of Ethiopia Exchange Rate Today
The exchange rate for Commercial bank of Ethiopia can also be found at our exchange rates page, along with all other banks' exchange rates in Ethiopia today.

code
name
buying
buyingTrend
selling
sellingTrend
transactionBuying
transactionSelling
USD
United States Dollar
55.7444
56.8593
55.7444
56.8593
GBP
British Pound Sterling
67.2742
68.6197
70.4442
71.8531
EUR
Euro
60.3991
61.6071
60.3991
61.6071
CHF
Swiss Franc
60.9734
62.1929
63.8465
65.1234
SEK
Swedish Krona
4.8329
4.9296
5.3402
5.447
NOK
Norwegian Krone
4.6491
4.7421
5.1371
5.2398
DKK
Danish Krone
7.3299
7.4765
8.0993
8.2613
DJF
Djiboutian Franc
0.3122
0.3184
0.3122
0.3184
JPY
Japanese Yen
0.3429
0.3498
0.3789
0.3865
CAD
Canadian Dollar
37.2068
37.9509
41.1125
41.9348
SAR
Saudi Riyal
13.4497
13.7187
AED
United Arab Emirates Dirham
13.7354
14.0101
XAF
CFA Franc BEAC
0.012
0.0122
0.012
0.0122
INR
Indian Rupee
0.6684
0.6818
KES
Kenyan Shilling
0.3632
0.3705
AUD
Australian Dollar
33.1801
33.8437
36.6631
37.3964
SDR
SDR
74.2906
75.7764
ZAR
South African Rand
2.9639
3.0232
CNY
Chinese Yuan
7.0626
7.2039
7.804
7.9601
KWD
Kuwaiti Dinar
172.3885
175.8363
180.5115
184.1217
About Commercial Bank of Ethiopia
One of the predominant banks operating in Ethiopia is the Commercial Bank of Ethiopia, Background of commercial bank of Ethiopia begun Way before its establishment, the bank was under the State Bank of Ethiopia, which was founded in 1942. That led the way for CBE to be founded separately in 1963, before its unification with the, back then, Addis Ababa Bank in 1974.
The Commercial Bank of Ethiopia has more than 22 million account holders who can be entertained by a number of services. With money digitization in mind, the bank has now more than two and a half million cbe mobile and internet banking users as of last year.
Ethiopian's First Bank
 Commercial Bank of Ethiopia (CBE) is the first bank to introduce modern banking to Ethiopia. It was once the leading African banks with assets of 485.7 billion Birr as of June 30th, 2017. It now has over 1500 branches across the country and plays a significant role in the economic progress and development of the country.
CBE is also the first bank to introduce Western Union Money Transfer Services in the country and currently working with more than twenty money transfer agents like Atlantic International, Xpress Money, and Money Gram. CBE has reliable and enduring relationships with internationally recognized banks across the world.
The Commercial Bank of Ethiopia has a well-built correspondent relationship with renowned foreign banks like Commerce Bank A.G., Royal Bank of Canada, City Bank, HSBC Bank, it also has a SWIFT bilateral arrangement with more than 700 others banks throughout the world.
The commercial bank role in Ethiopia is to act as a government representative bank directed to the larger company working with import, and export businesses.
Services Provided by the Commercial Bank of Ethiopia
Commercial Bank of Ethiopia has a range of options. You can go with Ordinary saving, Youth, Teen, Education saving account, and a specific saving account for Women. Choose the type of account that suits you the best.
Saving Account Commercial Bank of Ethiopia
Personal Account
Definition: With a minimum of %7, you can open an interest-bearing account as long as you are satisfying certain legalities and requirements by the bank, either as an individual, association, organization, or company.
Required Document
If you are an individual, you must bring any credentials that verify you, like passport, ID, school ID, etc.
If you are a Private Limited Company, you must possess any documents that ensure that you are a PLC, like a work permit paper, legal business opening file, etc
Demand Account
Definition: This is a non-interest-bearing account and only literate customers can open such an account. The demand account can be either a checking or current account. In addition to literate customers, legal agents named by the principal can also open and/or operate demand accounts. The process to verify such a legal agent has to go through the bank's legal department, area offices, or branch managers. Situations determine who verifies that. If all the legal documents are successfully processed, a minimum of 500 birr for a current account, and 1000 birr for others.
Demand Account Types provided by the Commercial Bank of Ethiopia
Some terminologies might be difficult to understand. However, it can be easily understandable depending on your need. You can have an ordinary demand deposit, special-demand deposit, or ECX related accounts. These are the three types of demand accounts provided by the Commercial Bank of Ethiopia.
Required Documents
Same as the personal account, if you are an individual, you must bring any credentials that verify you, like passport, ID, school ID, etc.
Additionally, if you are a Private Limited Company, you must possess any documents that ensure that you are a PLC, like a work permit paper, legal business opening file, etc.
Commercial Bank of Ethiopia Diaspora Account
Definition: Individuals, companies, and residing foreign citizens as well as Ethiopians who have lived more than a year abroad and Ethiopians by origin but have different nationalities, are eligible to have a non-resident account, known as a Diaspora account. Such an account is a non-interest bearing account and can be used for payments within Ethiopia (local payments) as two types have an interest, namely Fixed Time Deposit and Non-Repatriable Diaspora account. The source of the deposits is in foreign currencies, which the bank will use the current date for the exchange price. For more on diaspora account in Ethiopia, visit this page.
Non-Resident Account Types provided by the Commercial Bank of Ethiopia
There are 5 types of Diaspora account that the Commercial Bank of Ethiopia provides for its customers:
Diaspora accounts
Non-Resident Transferable for Birr Account, AKA (NR-T Birr)
Non-Resident Non-Transferable for Birr Account, AKA (NR-NT Birr)
Non-Resident Transferable foreign currency, AKA (NR-T)
Foreign Exchange Retention accounts
Required Documents
The following must verify their ownership to legally have a Diaspora account in Ethiopia:
Foreign Nationals of Ethiopian Origin
Exporters
Diplomats
Non-Resident Ethiopians
Embassies
International Organizations
Foreign Investors
International Charities
Emigrant(refugee) Employees of International Organizations
Investment Loan
For investment loan, Commercial Bank of Ethiopia offers a wide range of options:
Motor Vehicle, Construction Machinery, Agricultural Term, Partial Financing, Syndicate, Term, and Idea Financing loans.
Any group or individual who has/have a recognized, scientific invention/study by the government of Ethiopia that deals with seeding innovative ideas, (namely MINT).
Once Intellectual Property Right Protection is obtained from the designated office, the loan is then granted for those innovators to mass-produce their ideas
The Commercial Bank of Ethiopia might extend the loan to Idea Financing loans to up to a maximum period of 10 years, with a one year grace period Continuing with the options that CBE offers as loan investment, which includes:
Loan against Corporate Bond
Housing Development Loan
Equipment and/or Machinery Leasing Financing
Micro Finance Loan
Definition: Basically, they are organizations that have some sort of engagement in supplying financial services such as savings and credit to the low-income (poor) division of the community.
CBE does loans to micro-finance institutions in only term loans that are subjected to repayment from within a short to medium term.
CBE will extend credit ability to such institutions when they raise their financial limitations for giving credit to other micro-entrepreneurs.
The Bank may negotiate on the interest rate on credit to the Micro Finance Institutions.
Discussions can happen on the interest rate for the credit given to micro-finance institutions.
Eligibility
To be eligible for micro-finance loans by CBE, an institution should have an excellent loan portfolio in terms of savings, loan approvals, best recovery practices, and similar measures and indices.
Micro-Finance Institutions should also ascertain that they are legally registered with the National Bank of Ethiopia and abide by and meet all relevant policies and directives of the National Bank of Ethiopia regarding:
As a notice, such institutions must know that they are legally registered with the NBE (AKA: National Bank of Ethiopia) and that they are following the policies and commands of the NBE for: Reserve, Liquidity, Capital adequacy, and Minimum paid-up capital requirements, and any other requirements set by the National Bank of Ethiopia.
As a security measure, micro-finance institutions shall propose a minimum of %75 of the principal loan,  if they are able to obtain a credit-guarantee plan from the designated part.
Working Capital Loan
Definition: is a loan that is taken to finance a company's everyday operations. These loans are not used to buy long-term assets or investments and are, instead, used to provide the working capital that covers a company's short-term operational needs. Working Capital loan within the Commercial Bank of Ethiopia policies includes:
Import Letter of Credit Facility
Pre-Shipment Export Credit Facility
Advance on Export Bills Facility
Overdraft and overdraw Facility
Merchandise Loan Facility
Overdraw
Import Letter of Credit Settlement Loan
Revolving Export Credit Facility
Letter of Guarantee Facility
Trade Service
Definition: One of the fundamental services of CBE is trade services, as the bank has connections with mostly all international banking services. Trade services can now be found on all the branches of CBE with hired customer service officers.
Services: CBE offers trade services in the form of:
Documentary Credit (L/C)
This is a written letter vow by CBE that is given to the seller if the buyer asked for a payment to be made, or receive and pay bills as an exchange (AKA draft). The seller draws the number up to a declared sum of money within an expressed time duration and against specific documents. It includes:
Import:- it is available by observation of payment/negotiation, payment/deferred payment*/acceptance payment*. There are forms to be filled, namely LS Application or LS Amendment.
Export:- payment available by observation of negotiation/acceptance of bills. *If approved by the National Bank of Ethiopia
Documentary Collection:
This is a way that CBE handles a seller's commercial documents, either in the presence of financial documents or not. This procedure must go in alignment with instructions given by the seller, so the documents can be delivered to the buyer (namely as the Importer). This also has to go head to head with payments and/or acceptance or other term and condition sets, which has:
Import:– this is available by sight payment. There are two types of forms: – Documentary Credit Application and  – Documentary Credit Amendment forms
Export:- this is also available by sight payment/acceptance payment
Advance Payment:
This is a way in which a seller gets payment from a buyer before shipment of the agreed on goods, or rendering service takes place. The advance payment contains:
Import- Payment through bank transfers
Export- Payment through bank transfers, traveler cheques, cash (as long as it is declared).
Consignment Basis Payment:
This is a way of payment that the title of the goods remains with the seller until a distributor in a foreign country sells them. The payment is afterward made when the agent sells the goods.
Export- it is applicable to the likely to decay items, for example, fruits, flowers, meat, syrup, etc as approved by the National Bank of Ethiopia
Contact Information
Toll-free Number: 951
CBE phone number: +251-551-50-04
CBE Email Address: [email protected]
SWIFT: CBETETAA
CBE Head Office: Legehar, Addis Ababa, Ethiopia
Latest News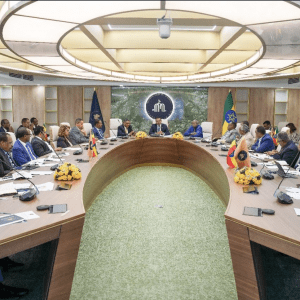 Addis Ababa, November 1, 2023 – In a significant move towards fostering unity and collaboration within the Ethiopian banking industry, the National Bank of Ethiopia (NBE) convened a crucial meeting today with Chief Executive Officers and Board Chairs of various banks. The meeting aimed to communicate the NBE's strategic priorities outlined in its new 3-year Strategy Plan, focusing on assessing the performance and challenges faced by the sector, particularly in credit and foreign currency allocation.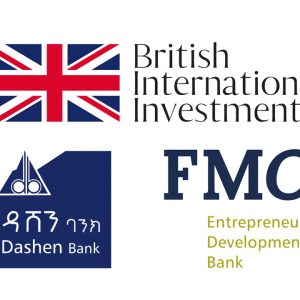 BII and FMO Announced that they have provided a loan of 20 million dollars each for a total of 40 million dollars to Dashen Bank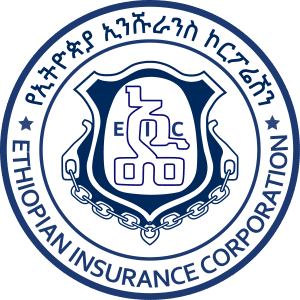 The total insurance coverage of the Ethiopian insurance corporation, which holds the largest market share of the Ethiopian insurance industry, has reached more than 4.4 trillion birr.