Banking and Services for micro finance institutions
School Tution Fee Collection Services
Lucy Women's Saving
Business Banking
Plenty of business banking choices
Pros and Cons
Strong capital base and track record
Multi branch bank
446+ Branches
Poor Online Banking
Awash Bank Information
Contact Information
SWIFT

AWINETAA

8980

+251115570167

12638

+251115570136
Optional Diaspora Deposit Accounts
Automobile Loan
Mortgage Loan
Working Capital Loan
Consumer Loan
Can Check Balance
Can Transfer Money
View Account Statement
Can Control Progress
Can Pay Bills Online
Mobile Application
Balance Inquery
USSD Application
Mobile Top Up
Money Transfer
Personal Automible Loan

15

Diaspora Mortgage Loan

7

Corporate Loan

15

Investment Loan

15

Working Capital Loan

15
Personal Saving

7%

Women Saving

7.5%

Youth Saving

7.5%
Apply for a loan here
Banks Ethiopia gives you the access and information you need to get car loan and house loan services in Ethiopia from the bank of your choice. If you are a non resident and/or a foreigner with origin of Ethiopia looking for these loan services, make sure to visit our diaspora mortgage loan and diaspora vehicle loan pages to acquire a more detailed information.
Awash Bank Exchange Rate
The exchange rate for Awash Bank can also be found at our exchange rates page, along with all other exchange rates in Ethiopia today.
| code | name | buying | buyingTrend | selling | sellingTrend |
| --- | --- | --- | --- | --- | --- |
| EUR | Euro | 56.5106 | | 57.6408 | |
| GBP | British Pound Sterling | 64.5257 | | 65.8162 | |
| JPY | Japanese Yen | 0.4037 | | 0.4118 | |
| CHF | Swiss Franc | 57.4629 | | 58.6122 | |
| SAR | Saudi Riyal | 14.1527 | | 14.4358 | |
About Awash Bank
Awash Bank is among the largest private banks in Ethiopia established in 1995 with a paid capital ETB of 24.2 Million. As of now, Awash Bank has 4369 shareholders and capital of ETB 5.87 billion.
Awash Bank has over 530 Branches across the country.
Awash International Bank has flourished over 25 years in a quickly evolving economy. Started with a modest beginning and a visionary aim, Awash Bank marks the history of Ethiopia to exceed a billion profit which makes it the first private in Ethiopia in this regard in the financial year 2019. Since its establishment, the Bank also has expanded in its a combination of substantial growth and an improved client benefit encounter.
Services of Awash Bank
Diaspora Account
Definition: It is a deposit account designed for Ethiopians and foreigners of Ethiopian origin living in Diaspora to open and use foreign currency account with a bank in their home country. Read more on Awash and other Diaspora accounts in Ethiopia.
Features:
Individuals and companies, that have head offices in foreign countries, can open this account.
The account can be opened in one of the following currencies only:
US Dollar
Pound Sterling
Euro
A deposit made in other convertible currencies such as Canadian Dollar, Saudi Riyal, Japanese Yen, Australian Dollar, and UAE Dirham shall be converted to any of the above state three currencies at a spot exchange rate based on the preference of the account holder.
Benefits:
Make local payment in Birr
Transfer to other foreign currency accounts which may include transfer to other foreign currency accounts
Make foreign payments such as import and other Foreign Service Payments
Withdraw for a travel allowance of their requirements in cash notes or any other instruments upon presentation of valid travel documents.
Convert into a Birr account at the prevailing exchange rate.
Pay for authorized bank charges
Serve as collateral or guarantee for loans or bids
Foreign Currency Accounts
All Ethiopian nationals living and working abroad for more than one year or business entities owned by non-resident Ethiopians and located outside Ethiopian territory for more than one year are eligible to Awash Diaspora service and to open the following foreign currency accounts:
Non-Resident Non-Transferable Birr accounts: Non-Resident Transferable and accounts are also non-interest-bearing accounts but they are denominated in Birr. The source of funds for NR foreign currency accounts and NR transferable Birr accounts shall be from abroad or shall only be from payments from other NR accounts.
Non-Resident Transferable Birr accounts: Non-Resident Non-Transferable birr accounts are also non-interest-bearing accounts but they are denominated in Birr.
Non Resident Transferable Foreign Currency accounts: A non-resident foreign currency account is a non-interest bearing account denominated in foreign currency. Non-resident foreign currency account, N/R transferable   Birr account shall be opened in the name of Diplomatic missions, international institutions, and their foreign employees.
Foreign exchange retention accounts:
Foreign Exchange Retention Account "A"
Foreign Exchange Retention Account "B"
The balance held in retention account "A" may be kept for an indefinite period of time and shall be sold fully or partly at a freely negotiable exchange rate at any time in the inter-bank foreign exchange market.
The balance held in retention account "B" shall only be kept up to 28 days and shall also be sold fully or partly at a freely negotiable rate within the period of 28 days in the inter-bank foreign exchange market
If not sold, the balance shall be automatically converted into local currency the next working day.
Interest-Free Banking With Awash
Interest-Free Banking services offered at Awash Bank are:
Fund Mobilization Scheme
Wadiah saving accounts
Labbaik-Wadiah savings (For Hadji & Umrah),
Wadiah Educational saving for students
Wadiahcurrent account (Amanah)
Unrestricted Mudarabah Investment account, with more than 1,000,000 initial deposit & pre-agreed PSR between the Bank & the customer
Fund Utilization(Financing/Loan) Scheme
Murabaha Financing scheme, (Cost + Mark-up)
Ijarah Muntahia Bittemlik (IMB)- Financing Ijarah
IFB Trade Services, (Murabaha, Musharakah and Wakalah L/C).
Interest-Free Export Financing scheme (Qard) = Free Loans
IFB Loans from the charity account (Qard) = Free Loans for the neediest person
IFB Bank Guarantees (Kafalah – All types of Bank Guarantees parallel with the Conventional Banking)
Banking Services to Micro Finance Institutions
Awash Bank offers custom-tailored products and services which are supposed to meet the ever-changing needs of the MFIs industry, after assessing the needs of these institutions.
These products and related services include deposit accounts, lending, salary solutions, agency banking partnerships, etc. which can either be offered individually or as product packages.
Loans and Advances – Awash Bank
To bridge the gap or the imbalance between deposit and loan requests sustainably, one of the alternative sources of finance to resort to is bank loans. Awash Bank has proposed loans and advances that are tailored to the needs of MFIs.
Loan to MFIs under Credit Risk-Sharing Guarantee Schemes
Due to limited institutional capacity to mobilize savings and insufficient collateral to borrow from banks, MFIs face challenges constraining outreach and growth of MFIs so as to source funds for on-lending to their clients.
As the result, Awash Bank in cooperation with USAID's Development Credit Authority (DCA), provides credit risk-sharing guarantee facilities in order to further incentivize the mobilization of funds to the Microfinance Sector from banks.
The collateral requirement for MIFs reduced or eliminated as the result of the guarantee.
By reducing the potential credit risks to banks which may occur due to lack of collaterals, credit risk-sharing guarantee helps to expand access to capital by MFIs and to catalyze sustainable MFI relationships with formal financial sector actors, thereby increasing the availability of credit to micro and small enterprises.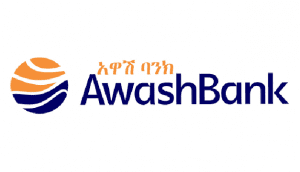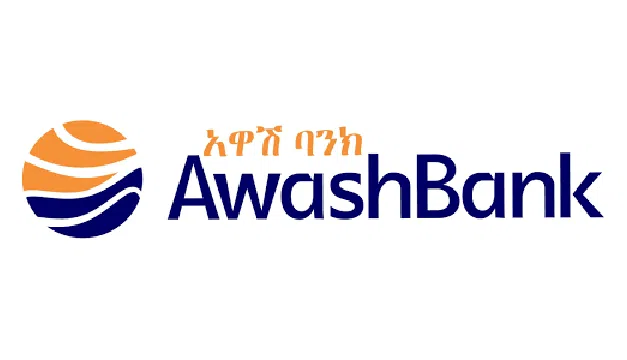 Benefits of the Product to MFIs
Benefits to Micro Finance Institutions (MFIs):
Easy requirements: Requirements for MFI to get a loan are simplified and easy to be fulfilled.
Reaching a new segment of clients with additional funds
Flexible Access funding and repayment arrangement
Decrease operating costs of obtaining funds
Overcome regulatory constraints of deposit-taking
Expand its operations and increase profitability
Access to expertise
Benefits To the Community:
 Helps the unbanked community to get access to formal financial services
Increase the income of households and solve unemployment problems.
Improves saving cultures and living standards of the community.
Helps to eradicate poverty.
Benefits to Target Customers
Target customers for proposed term loans and related services are Microfinance institutions (MFIs) which are registered and legally operating in Ethiopia.
Benefits to Mechanics of MFIs Loan
The MFIs applying for a loan shall secure and fulfill all legal documents, and express their commitment (undertake the obligation) to deposit and use other services of the Bank.
Required documents by the Bank shall be ensured or fulfilled before any application will be received.
Once the eligibility requirements are ascertained and all conditions are met, the Credit Policy of the Bank will be applied in the processing and approval of the loans.
The approval may be for a lump sum disbursement or for a credit limit that the MFIs will draw over a period of time on a phase by phase basis.
Benefits to Rationale for Offering Deposit Products for MFI Clients
MFIs look for loans and deposit that best address their needs under these conditions.
The Bank may consider the features and benefits that can maximize productivity, and experience the optimum combination of products and services, custom-tailored to the MFIs business needs.
There is big deposit market potential for the Bank in MFIs.
Money Transfer Services with Awash Bank
for domestic transactions here in the country awash bank mobile banking plays the mane role where as  for border cross transactions Awash has relevant options like:-
Incoming Transfers: Incoming Transfers, Handling incoming money transfers from abroad via International Money transfer agents working with the Bank. Incoming Transfers refer to receipts of funds from abroad for further credit to our customer account or payment in cash to the customer.
Inward remittances could be sent for different purposes such as, project financing, advance payments for exports, personal remittances, charities, salaries, holiday gifts.
Transfers could be sent through Swift, Personal or Bank Checks, and Remittance Service Providers. Awash Bank handles remittances sent through the following transfer companies such as Money Gram, T & Y, Western Union, Al-Alansari, X-press Money, EZ Remit, Dahabshill, Send exchange, Asgori, Pay pal, Trans fast, Dubai-Remit, Money Trans, Doha Bank, RIA, World Remit.
Outgoing Transfers:  Payment processed to individuals or organizations aboard upon the request of the Bank's customers. Such transfers are used to effect payment for imports, tuition fees, membership fees, consultancy fees, medical bills, hotel booking, etc. Transfers can be made either through Swift or through Foreign Bank Draft. A foreign exchange permit is required to make outgoing transfers.
Forex Bureau Services
Buying of Foreign Currency (USD, EURO, GBP) cash notes
Selling of Foreign Currency (USD, EURO, GBP) cash notes
Foreign Bank Guarantee
Safe-deposit box services at areas where the bank has buildings
Awash Bank Digital Banking
Awash Bank Online Banking
Awash Bank has an online banking option for its customers.
Online services of Awash Bank include:
Transfer between two Awash Bank accounts
Transer money
Accounts Overview
Transaction history
Awash Bank Mobile Banking
The Awash bank mobile banking system is called Awash Mobile Wallet. It is a mobile banking service provided by the bank themselves. Anyone can register for Awash Mobile Wallet at any of Awash Bank's branches, and agents.
Services at Awash Bank Mobile Banking are:
Balance Inquiry
Paying Telephone Bill
Rate Inquiry
Money Transfer
Withdraw cash
Payment
Request a mini statement
Awash Bank Mobile Banking Code
awash bank customer service focus on providing customers the easiest way of access to there account and Once a person is registered for Awash Mobile Wallet, dial *901# to get the mobile banking service.
Contact Information
Toll-free Number: 8980
Awash Bank phone number: +251-115-57-12-54
Awash Bank email address: [email protected]
SWIFT: AWINETAA, Addis Ababa, Ethiopia
Awash Bank Head Office: Awash Towers, Ras Abebe Aregay St Addis ababa, Ethiopia
Latest News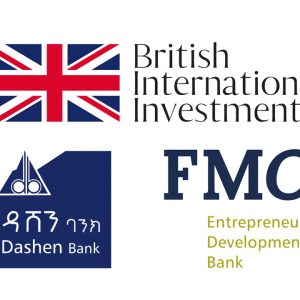 BII and FMO Announced that they have provided a loan of 20 million dollars each for a total of 40 million dollars to Dashen Bank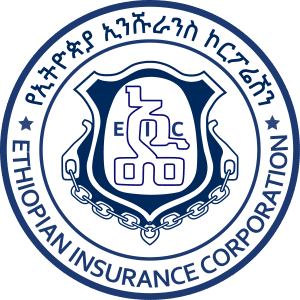 The total insurance coverage of the Ethiopian insurance corporation, which holds the largest market share of the Ethiopian insurance industry, has reached more than 4.4 trillion birr.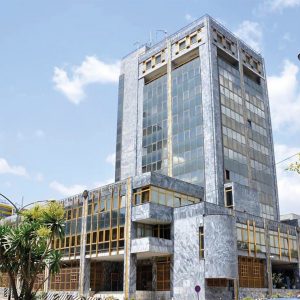 In the 2015 fiscal year, the government, which was faced with a huge budget deficit, found that the direct loan (Direct Advance) taken from the National Bank of Ethiopia was more than 180 billion birr.