Current Account Protection
Diaspora Focused Financing
Bank Guarantee Service
Interest Free Banking
Multi Service IFB
Pros and Cons
Various Interest-Free Banking Services
Reliable Overseas Employment Services
Flexible Loans and Advances
more than 300 number of branches
Complex financing services that require much attention to terms and policies when applying
Oromia Bank Information
Contact Information
SWFIT

ORIRETAA

+251-11-55-72-113
Optional Diaspora Deposit Accounts
Automobile Loan
Mortgage Loan
Working Capital Loan
Consumer Loan
Can Check Balance
Can Transfer Money
View Account Statement
Can Control Progress
Can Pay Bills Online
Mobile Application
Balance Inquery
USSD Application
Mobile Top Up
Money Transfer
Personal Automible Loan

14

Diaspora Mortgage Loan

9.8

Corporate Loan

14

Investment Loan

14

Working Capital Loan

14
Personal Saving

7%

Women Saving

7.5%

Teen Saving

7.5%

Education Saving

7.5%
Apply for a loan here
Banks Ethiopia gives you the access and information you need to get car loan and house loan services in Ethiopia from the bank of your choice. If you are a non resident and/or a foreigner with origin of Ethiopia looking for these loan services, make sure to visit our diaspora mortgage loan and diaspora vehicle loan pages to acquire a more detailed information.
Oromia Bank Exchange Rate
Oromia Bank exchange rateis found at our exchange rates page, along with all other banks' exchange rates in Ethiopia today.
| code | name | buying | buyingTrend | selling | sellingTrend |
| --- | --- | --- | --- | --- | --- |
| USD | United States Dollar | 53.3285 | | 54.3951 | |
| EUR | Euro | 56.7522 | | 57.8872 | |
| GBP | British Pound Sterling | 64.2235 | | 65.508 | |
| SAR | Saudi Riyal | 14.185 | | 14.4687 | |
| CHF | Swiss Franc | 57.398 | | 58.546 | |
| AED | United Arab Emirates Dirham | 14.5198 | | 14.8102 | |
About Oromia Bank
Oromia Bank is one of the commercial private Banks with years of experience in Ethiopia. Oromia has a well-built professional profile and records showing. The Bank has a mission of becoming the best fully-fledged commercial banking service provider by giving the best, dedicated, and sustainable service to its customers through its valuable and highly qualified employees and fulfill social responsibility. Oromia Bank branches have reached more than 500 across the country  with  5.4 paid up capital.
History of Oromia Bank
Oromia Bank SC (OB) formerly known as Oromia International Bank (OIB) was established on the 18th of September, 2008 according to the 1960 commercial code of Ethiopia, the required Banking Proclamation number 94 of 1994, and the license and supervision proclamation number 592 of 2008.
Oromia Bank has begun its operations a month after its foundation on the 25th of October, 2008. Opening its first branch in Addis Ababa, Bole area, OIB started with an initial authorized capital of 1.5 Billion Birr.
The Bank has led its operation under the name of Oromia International Bank(OBI) for 13 years ( from 2008 to 2021) and made an amendment to its company logo and name in 2022. As the officials of the Bank explained in their announcement ceremony, the changes are in regards of bringing the Bank to a Better growth path.
Key Takeaways
Full information about Oromia Bank
services of Oromia Bank
Oromia Bank head office location
Oromia Bank mobile Banking
Services provided by Oromia Bank
Oromia Bank Saving Accounts
Oro Saving
An interest-bearing account rendered for ever-eligible physical and legal persons including organizations and associations etc.
Oro Saving Plus
A saving account for credit scheme provided for Individuals /employees of a company who would like to put savings and access a House or car loan service targets individuals particularly employees where they save a certain amount of money to get a loan for the purchase of a vehicle and/or a house i.e. it is a saving account that attaches loan privilege.
Oro Interest Plus (Special Saving account)
Oromia Bank gives a high and attractive savings interest rate compared to the normal savings accounts, customers of the account would be selected from the group
Fixed time (special saving Account)
Customers who would like to get long-term savings services can choose this account type, customers would have a one-time fixed agreement with Oromia Bank and make their deposit to the investment Bank and agree to possession minimum of 90 days of their account for the agreeable amount of time and get benefit from the high-interest rate.
Oromia Bank Special Accounts 
Handura children's
Provided for parents/legal guardians to make a savings deposit for their under-aged children (under 18 years)
Handura saving is available under two categories
Handura (0-10 years)
Handura (11 to 18 years)
Sinqe Women's
Provided to enhance women saving habits with special accounts and saving interest
Hayu Education
Saving account for tertiary level students who receive education money from their parents/legal guardians/relatives
Oro Retirement
A saving account provided by elders the age of 60 and above, this account is provided to support and reward elders for their path of life.
Oromia Bank Diaspora Account 
Diaspora banking service is provided by Oromia Bank to support customers' dream achievement in their homeland
Oromia Bank diaspora banking is:-
Diaspora Current Account
Fixed or Time Deposit Account
Non-repatriable Birr Account
Who is eligible for Oromia Bank Diaspora Banking service:-
Citizens living or working in the country
Nonresident Foreigners from the Ethiopian region
Types of Diaspora Accounts
Diaspora Current Account
Fixed or Time Deposit Account
Non-repatriable Birr Account
Requirements to access Oromia Bank Diaspora Banking service
Renewed passport/identification card
Leaving license
Properly filed and signed application form
Certification of ownership/momentum of association
Minimum deposit of 100 USD/5000 USD for fixed-time account type
Oromia Bank gives allowance to legally represented Authority to open accounts on behalf of the customer and customers are beneficial from the account and make international and domestic payments/transactions, withdraw cash for travel purposes, make an exchange of their deposit to birr at the exchange rate of the time of withdrawal.
Oromia Bank provides this service with currencies of USD, EURO, and Pound sterling.
 Checking Business Account
Oro Current :-customers can process transactions and Banking routines by representing a legal third parties through the Bank branches or through the online banking services.
Salary Solution :- designed for salaried individuals and for companies to process employee payments through the bank
Investment Solution :- designed for individuals/organization with regular income and interest to save a fixed amount per a month for a fixed period of time and benefit from higher interest rate.
Provident Fund :- special deposit time with a special benefits for organizations and three employees including an access to loan facilities.
Oromia Bank Loan and Advances
1, Personal loan
A personal loan is provided for customers to use for financial emergency needs like medical incidents, travel finances, or any financial liabilities. The bank provides up to 500,000 ETB loan amount with 5 years of repayment season.
2, Business Loan
Business Loan is a short-term limited credit loan service provided for customers who need Business/project financing. The agreement with the customer can be reviewed and renewed on an annual base according to the customer's account status.
3, Vehicle/Auto Loan
Auto Loan is provided to finance a customer's purchase of a used and/or new car for non-commercial purposes.
The loan has a 70-80% amount coverage based on the vehicle's condition with a 5-8 years repayment period.
4, Diaspora Mortgage loan
This service is provided for the Diaspora customer, in definition nonresident Citizens and/or nonresident foreigners of Ethiopian Origin with the purpose of building/purchasing a resident house
Oromia Bank Interest-Free Banking
Oromia Bank provides Interest-free Banking following all the Sharia law and regulations. Customers are to be treated and provided services as equally as the interest bearing customers. IFBW (Wadi'ah) is provided on a window level of every branch, what makes this service a good choice is that there is an IFB for every Interest bearing service.

Wadi'ah saving account 
Wadi'ah saving: is a safety/ custody deposit where customers make a saving deposit and withdraw when they like to do so
Labbaik-Wadi'ah : savings for Islamic religious traveling purposes like Hajj
Mudarabah Investment: cost-plus service for individuals and companies involved in import, export, car business, providing raw materials
Wadi'ah special saving account 
Similarly to interest-bearing special saving accounts, these services are provided for women, children, and elders but only under the fulfillment of Sharia rules
Services include:-
Sinqe Women's Wadi'ah saving, Handhura children's Wadiah savings,Wadi'ah retirement account, Educational Wadi'ah saving
Financial Service
Oromia provides all the financial services of normal(interest-bearing) services arranged with Sharia rules and provides Interest-free service
Services Include:-
Murabaha, Interest-Free Export Facility, Ijarah Financing, Salam interest-free financing
Oromia Bank International Banking
Oromia Bank provides a special service that allows customers all over the world to process their day to day Banking services through international service
International trade service: for customers involved with Import, Export business.
The Bank provides Cash Against Documents (CAD) Letters of Credit (LC), allowing customers to process payment issues irrespective of the Bank's regulation and requirement to access this account.
International Money Transfer:- Inward and Outward money transfer through the Banks swift ( ORIRETAAXXX) for Bank to Bank transactions or through Many remote service providers the Bank has partnered with in this sector ( Western Union, Money Gram Trans Fast, Ria, Lari Exchange, Alansari Exchange, Money Exchange, Express Money, etc..)
Correspondent Banks: Oromia Bank has made correspondent Bank account relationships and Bilateral Exchange arrangements with over 100 Banks of different continents.
Oromia Bank mobile Banking 
Access mobile Banking by activating from there  nearest branch and customers can proceed using their mobile device form any location by dialing on *804# or through Oromia Bank Mobile Banking provider application  OROCLICK or/and OroApp. The Bank is known for its fast mobile Banking service in addition to its internet, card, Agent, ATM and branch services.
Review Conclusion 
Oromia Bank has made progress throughout the years and grow to the current position it has reached. The Bank is currently known for its quality services, Mobile Banking, Interest-free and loan services. The bank has made visible upgrades starting from its name and logo amendment to the hard work that has led the Bank to recognition and receiving International awards like ESQR award for the second time starting from 2022.
Oromia Bank contact Information
Oromia Bank Head Office
Bole, Africa Avenue, Addis Ababa Ethiopia
Oromia Bank phone number
Tel: +251 -11-51-83-880
Tel: +251 -11-55-72-115
Tel: +251 -11-55-72-002
Tel: +251 -11-55-72-113
Current president of Oromia Bank :-
Gemechu Waktola (PhD)
Latest News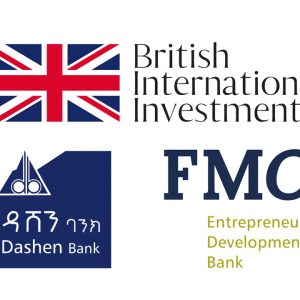 BII and FMO Announced that they have provided a loan of 20 million dollars each for a total of 40 million dollars to Dashen Bank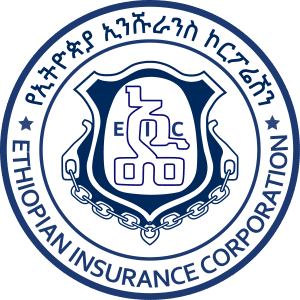 The total insurance coverage of the Ethiopian insurance corporation, which holds the largest market share of the Ethiopian insurance industry, has reached more than 4.4 trillion birr.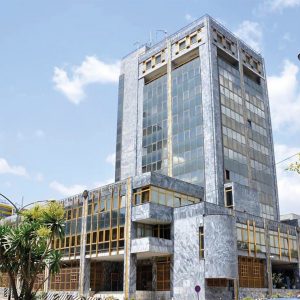 In the 2015 fiscal year, the government, which was faced with a huge budget deficit, found that the direct loan (Direct Advance) taken from the National Bank of Ethiopia was more than 180 billion birr.