Bunna Minor's Trust Account
Bunna Student Fund Transfer Account
Bunna Salary Drawing Account
Bunna Gold Checking Account
Multi Service Interest Bearing Account
Pros and Cons
Prize linked saving for those with foreign currency
Tight loan policy
Slow customer service
Bunna Bank Information
Contact Information
swift

BUNAETAA

+251-111580861

+251-111580862

1743/1110
Investment Loan
Automobile Loan
Mortgage Loan
Consumer Loan
Optional Diaspora Saving Accounts
Can Check Balance
Can Transfer Money
View Account Statement
Can Control Progress
Can Pay Bills Online
Mobile Application
Balance Inquery
USSD Application
Mobile Top Up
Money Transfer
Personal Automobile Loan

17

Diaspora Mortgage Loan

8

Corporate Loan

17

Investment Loan

17

Working Capital Loan

17
Personal Saving

7%

Women Saving

9%

Youth Saving

8%

Teen Saving

8%

Education Saving

8%

Diaspora Fixed Time

11%
Apply for a loan here
Banks Ethiopia gives you the access and information you need to get car loan and house loan services in Ethiopia from the bank of your choice. If you are a non resident and/or a foreigner with origin of Ethiopia looking for these loan services, make sure to visit our diaspora mortgage loan and diaspora vehicle loan pages to acquire a more detailed information.
Bunna Bank Exchange Rate
The exchange rate of Bunna bank can also be found at our exchange rates page, along with all other banks' exchange rates in Ethiopia today.
| code | name | buying | buyingTrend | selling | sellingTrend |
| --- | --- | --- | --- | --- | --- |
| USD | United States Dollar | 54.778 | | 55.8736 | |
| EUR | Euro | 60.4201 | | 61.6285 | |
| GBP | British Pound Sterling | 67.3216 | | 68.668 | |
| AED | United Arab Emirates Dirham | 13.4962 | | 13.7661 | |
| SAR | Saudi Riyal | 13.2148 | | 13.4791 | |
| CAD | Canadian Dollar | 37.5106 | | 38.2608 | |
| CNY | Chinese Yuan | 6.9339 | | 7.0726 | |
| USD | United States Dollar | 7.3374 | | 7.4841 | |
| EUR | Euro | 4.7259 | | 4.8204 | |
| GBP | British Pound Sterling | 60.0815 | | 61.2831 | |
| AED | United Arab Emirates Dirham | 0.3485 | | 0.3555 | |
| SAR | Saudi Riyal | 4.8953 | | 4.9932 | |
| CAD | Canadian Dollar | 170.2997 | | 173.7057 | |
| CNY | Chinese Yuan | 33.2543 | | 33.9194 | |
About Buna Bank
Buna Bank S.C. is among the private banks in Ethiopia which has recently has joined the Banking business of Ethiopia following the ideal monetary improvements saw in the nation.
The Bank has obtained its license from the National Bank of Ethiopia (NBE) on June 25, 2009, in accordance with Licensing & Supervision of Banking Business Proclamation No. 592/2008 and the 1960's Commercial Code of Ethiopia with more than 451 Bunna Bank Brunches.
The Bank officially commenced its operation on October 10, 2009 with subscribed & paid-up capital of Birr 308 million and Birr 156 million, respectively. However, the paid-up capital has increased to over Birr 2.1 Billion, and the number of shareholders has increased to over 13,024, which makes it one of the strongest and public based private Banks in Ethiopia.
Services at Bunna Bank
Accounts
There are many types of saving accounts at this Bank, here are the most common account types
Saving Account
Current Account
Fixed time Account
International Banking
Bunna Bank has the following lists of international banking services.
Export Transaction
Import Transaction
Foreign Banking Guarantee
Foreign Exchange Service
Foreign Currency Account
Correspondent Banking Network
Forex Services
It has joined the international business connectivity using SWIFT, Western Union, MoneyGram, Xpress Money, Flocash, Juba, Dahabshiil, Trans-Fast, Kaah, Exchange4free, Remitix, Ria, Al Ansari, and other fund transfer technology networks.
Unique Services
These services enable customers to overtime meet future plans and for contingency. This account is designed for the business community, salaried individuals, NGOs and etc
1. Bunna Gold Checking Account
It is a multi-service interest-bearing current account package
2. Bunna Star
3. Bunna Investment
It is recurring deposits account with a cumulative term deposit feature.
4. Bunna Negotiable Order of Withdrawals
5. Bunna Money Market
An interest-bearing current account that facilitates the fund transfer process from current account to this special interest-bearing account
6. Bunna Salary Drawing Account
7. Bunna Special Purpose Account
Loans
Bunna offers different types of loans for legitimate commercial and personal activities. The following loan services Advances, Regular overdraft facility, temporary overdraft facility, Overdrawls On, Regular O/D, Advance on import bills, Merchandise loan, Term loan, Guarantees, and letter of credit facilities.
Acceptable Collaterals include
Buildings
Motor Viechles
Machinery and equipment
Trade receivable
Share Certificates
Other Services
Buna International Bank Share Company (BIB) runs its operations with modern information technologies for its value-adding customer services. Furthermore, BIB is running different ICT projects to create more convenience for the customers to reach them anytime, anywhere, any device. BIB is also working to enhance the infrastructure for organizational, national, and international business connectivity.
BIB's Core Banking Services, Customer Relationship Management, and straight-through-processing capabilities are powered by Infosys Finacle. BIB has integrated its services with the Ethiopian Automated Transfer System (EATS), National Switch (EthSwitch), Ethiopian Commodity Exchange (ECX), and the Ethiopian Credit Reference Bureau (ECRB).
Electronic Banking
Internet Banking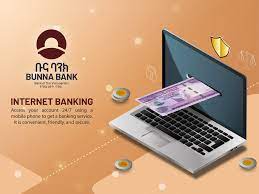 Bunna Bank has a fast internet banking system called Bunna Net. With Bunna Net, a customer can access the following services: View, download, or print account statements, Start, stop, or amend standing orders in real-time, Transfer cash to another Bunna account in real-time,  Pay utility bills, Make bulk payments, for example, salaries, dividends, loan disbursements, bonuses and supplier payments, Order cheque books and stop cheques.
Mobile Banking
Bunna Bank has a friendly mobile banking service called MBunna Cash. To get the services simply register at any of this Bank's branch and after registering simply dial on Bunna Bank mobile banking code/number at *820# to get the service.
ATM Banking
At Bunna Bank ATM machines which are located in multiple places a customer can get these services, Cash Withdrawals, Account Balance Enquiries, Mini-Statements, Card PIN Change
Contact Information
Bunna Bank phone number: +251-111-580-861
Bunna Bank email address: [email protected]
SWIFT: BUNAETAA, Addis Ababa, Ethiopia
Bunna Bank Head Office: Wollo Sefer, Addis Ababa, Ethiopia
Latest News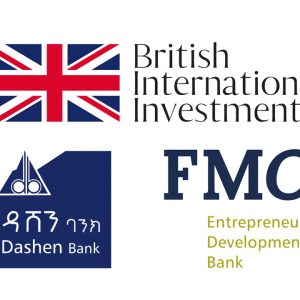 BII and FMO Announced that they have provided a loan of 20 million dollars each for a total of 40 million dollars to Dashen Bank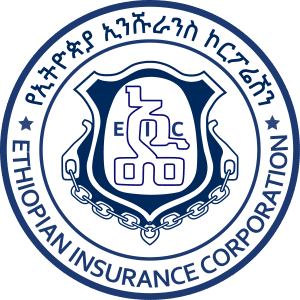 The total insurance coverage of the Ethiopian insurance corporation, which holds the largest market share of the Ethiopian insurance industry, has reached more than 4.4 trillion birr.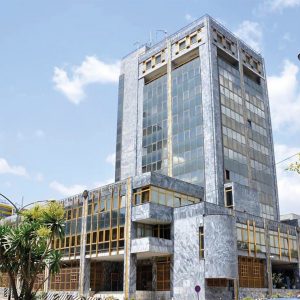 In the 2015 fiscal year, the government, which was faced with a huge budget deficit, found that the direct loan (Direct Advance) taken from the National Bank of Ethiopia was more than 180 billion birr.