Partial Financing
Anbesa Platinum Saving Account
Consignment Payment
Anbesa HelloCash
Mobile Money Platform
Pros and Cons
Countless ways to have a deposit account
Easy integration of Diaspora
Customizable loans and advances
278 brunches
Less widely used Alternative channels, in the sense of E-Banking
Lion Bank Information
Contact Information
SWIFT

LIBSETAA

+251-11-662 60 00

27026/1000

+251-11-662 71 15
Optional Diaspora Deposit Accounts
Automobile Loan
Mortgage Loan
Working Capital Loan
Consumer Loan
Can Check Balance
Can Transfer Money
View Account Statement
Can Control Progress
Can Pay Bills Online
Mobile Application
Balance Inquery
USSD Application
Mobile Top Up
Money Transfer
Personal Automible Loan

15

Diaspora Mortgage Loan

14

Corporate Loan

15

Investment Loan

15

Working Capital Loan

15
Personal Saving

7%

Women Saving

7.5%

Youth Saving

7.5%

Teen Saving

7.5%

Education Saving

7.5%
Apply for a loan here
Banks Ethiopia gives you the access and information you need to get car loan and house loan services in Ethiopia from the bank of your choice. If you are a non resident and/or a foreigner with origin of Ethiopia looking for these loan services, make sure to visit our diaspora mortgage loan and diaspora vehicle loan pages to acquire a more detailed information.
Lion Bank Exchange Rate
The exchange rate of Lion Bank can also be found at ourexchange rates page, along with all other banks' exchange rates in Ethiopia today.
| code | name | buying | buyingTrend | selling | sellingTrend |
| --- | --- | --- | --- | --- | --- |
| USD | United States Dollar | 55.716 | | 56.8303 | |
| GBP | British Pound Sterling | 67.3251 | | 68.6716 | |
| EUR | Euro | 60.7026 | | 61.9167 | |
About Lion Bank
In October 2006, Lion International Bank or Anbessa Bank was founded by a large number of shareholders of more than 3,700. The subscribed capital reached a peak of nearly 433 Million Birr and an initial paid-up capital of 108 Million Birr. Lion Bank started its operations in January 2007 with three Branches opened.
Services provided by Lion Bank
Domestic Banking
Loans and Advances
Overdraft Facility: This is a form of credit provided by Lion Bank, in which the customer might be allowed to withdraw beyond the deposited amount in his/her current account for day-to-day operations.

Overdraw on overdraft account: Customers are permitted to withdraw a specific amount of funds over and above the overdraft limit so the customer is able to fulfill his/her cash shortage.

Overdraw on the current account: Customers of Lion Bank are given a temporary credit facility where they can withdraw some amount of deposit over and above the current account deposit of a customer.

Merchandise Loan Facility: This is a short-term loan that goes against the merchandise/evidence, like Railway Receipt, Airway Bills, and Warehouse Receipt, which are to behold as collateral.

Import Letter of Credit Facility: Lion International Bank offers its import letter of credit facility for customers who are involved either in the import business

Pre-Shipment Export Credit Facility: This is a loan, extended by Lion International Bank, for those who are interested in:

Purchase of raw materials: Processing & converting raw materials into finished goods, and Warehousing, packing and transporting the goods

Revolving Export Credit Facility: This an advance loan of credit facility, which is against valid export documents, is for exporters upon their submission of export documents, except a bill of lading.

Letter of Guarantee Facility: Lion International Bank provides offers guarantee services for both its local & foreign customers. There are several types of guarantee services:

bid bond
performance bond
advance payment guarantee
suppliers' credit guarantee
retention guarantee
steamers' guarantees/letters of indemnity for missing documents
customs duty guarantee, and
Term Loan
This is a loan given to working capitalists, which is to be repaid within a certain time with interest, which can be paid in periodic installments, either monthly, quarterly, semi-annually, or annually. At least 30% of the project cost must be contributed by the applicant. Lion Bank has the following:
Short-Term: Loan could be granted up to a maximum of one year.

Medium-Term: It has a maturity period of over one year, but not exceeding a maximum period of five years, with usual periodic installments.

Long-Term Loan: It has a maturity period of over five years, but not exceeding a maximum period of ten years, with usual periodic installments.

Customers can use medium & long term loans to finance fixed assets:

Buildings
Machinery
Equipment
public transport vehicles
trucks, and
Trailers

Such loans can be used for the formation of projects and/or the expansion of an existing business A project feasibility study, a detailed study of the capital investment project a business plan for justification.

Motor-Vehicle Loan: This is a term loan for the purchase of vehicles for customers who are engaged in the transport sector and other business sectors.

Construction Machinery Loan: Lion Bank offers a loan extension for the purchase of construction machinery, like: asphalt pavers, Crushers, Cranes, Graders, Dozers, Rollers, concrete batching plants, Loaders, concrete pavers, dump truck, Chip spreaders, Scrapers, wagon drills, and, concrete mixer mounted on trucks, Excavators, etc.

Staff Mortgage loan: This is a loan to the staff of Lion International Bank, who can use that loan for various purposes, such as Construction, Rehabilitation, Renovation, Acquisition, expansion of houses and fence construction or works,
Partial Financing
Lion International Bank offers partial financing, where the bank covers some of an auction price of foreclosed as well as obtained properties submitted for sale.
Syndicate Loan
This is a term loan where because the volume of the fund is shared between LIB and several other financers. In nature, the fund is of medium to long term.
Loan Buyout
Lion International Bank buys loans from other banks and afterward arranges them for its customers
Deposit
Saving Deposit Account
This account can either be an interest or non-interest bearing deposit, which can be operated by either physical or legal persons, such as Individuals, Organizations, and Associations. An ID Card is satisfactory for the opening of an account
Special Saving Account
This account is operated via cheque, and companies, individuals, partnerships, sole proprietors, clubs, and alike can have this account opened by Lion Bank. Checkbooks are used to issue payments, while an ID Card, as well as a TIN Number, are satisfactory to open a special saving account
Demand Deposit Account
This is a non-interest bearing account that is operated by literate customers via cheque. It can be opened by the account holder or a legal agent on behalf of the customer.
Certificate of Deposit Account
For a fixed timeframe, a minimum of 3 months, customers can do deposits without movement and receive a higher interest rate.
Children Saving Account
With this account, guardians/parents can start saving for their kids and receive higher interest rates.
Youth Saving Account
"In youth we learn, in age we understand"; if you are youth whose age between 14 – 18 years, this is an ideal account for you to learn saving for your future vision. We avail saving box with a passbook to support your saving and encourage your effort with a better compound interest rate than the normal saving.
Targeting 14-18 years old, this account can be operated via passbook, which has a higher interest rate than the normal savings account.
Women's Saving Account
Any woman who is older than 18 years old can have a woman's saving account with Lion Bank. It can be opened either individually or jointly.
Education Saving Account
Parents/guardians can start saving for their children's education by opening an education saving account with Lion Bank, which has an attractive interest rate.
Entrepreneur Saving Account
Becoming an entrepreneur is possible. Our Entrepreneur Saving Account is intended to serve adults for starting a new business or enhance what he/she already has. Come and use the service freely and we will boost your effort with a better compound interest rate than the normal saving.
With the entrepreneur Saving Account, customers can now have better interest rates and start their businesses soon.
Retirement Saving Account
"It is never too early to begin planning for retirement"; Our Retirement Saving Account is intended for adults wishing to save for retirement, manage the account freely and earn better compound interest rate than the normal saving. Come and enjoy our service.
Customers of Lion Bank are able to start saving for their golden age with the retirement saving account, which allows customers to have higher interest rates than the usual savings account.
Anbesa Platinum Saving Account
With this account, you can save massive amounts of money and get better interest rates.
Lion Bank Diaspora Banking Services
Lion Bank serves its customers by providing easy, efficient, and unified access to its international banking services and facilities. Such as:
Diaspora Mortgage and Vehicles Loan at Lion Bank
Diaspora customers are required to be Ethiopians, foreign nationals of Ethiopian origin residing abroad, or lived outside Ethiopia for more than 1 year. Companies/businesses which are owned by Ethiopians, foreign nationals of Ethiopian origin residing abroad, or lived outside Ethiopia for more than 1 year are allowed to have a Diaspora account with Lion Bank.
A minimum of 1000 USD is required to have a Diaspora account opened. Diaspora can have:
Diaspora Mortgage Loan (DML)
Ethiopian Diaspora will gain easy access to a loan facility which can be used for many purposes, such as
Purchase residential house
Commercial buildings from Real Estate, individual sellers, or any other means
Construct a residential house/commercial building on an owned land.
20%of the deposit is to be made by the customer in a foriegn currency, while the remaining is to be provided by Lion Bank
Diaspora Vehicles Loan (DVL)
As the Diaspora customer deposits 40% of a vehicle loan, he/she gets access to the remaining 60% by Lion Bank. Vehicle includes:
Heavy Earth Moving Equipment & Specialized Equipment Pick-Ups, Trailers, Trucks,Heavy Commercial Vehicles, Purchase Machinery, Tractors, and other Commercial Vehicles.
For the Diaspora account, customers who are non-resident & of Ethiopian origin, need to bring:
A filled application form, signed by the customer/account holder.
Individuals need to bring a valid passport/ID Card or foriegn nationals
Businesses, however, need to have a certificate of ownership of the organization and/or article of a memorandum of association.
For those who can't attend physically, a filled application through email, fax, courier service alongside a letter from the embassy, correspondent bank, or remittance service providers.
For Diaspora Mortgage Plan:
Yellow Card, Ethiopian origin ID Card
Residence permit
Individuals need a valid passport and/or ID Card
Businesses must present a certificate of ownership of the organization
Fill an application form
Sales contract
Bank's insurance report
Ownership certificate
Buyer's & seller's marriage certificate
Tax clearance
TIN
Lion Bank Services for International trade
It means the exchange of goods & services domestically and internationally from a seller to a buyer, according to a contract of sale as well as the flow of payment from the buyer to the seller.
Trade Service Products
With the facilitation of import & export transactions, inward & outward transfers, purchase & sale of foriegn currencies, and offering deposit services in foriegn currency, Lion International Bank prides itself in being a pioneer in fulfilling their customers' demands.
Documentary Letter of Credit
The seller in this case instructs the bank to abduct an agreed-upon sum of money within a timeframe with the presentation of documents. The bank provides LC services for:
Import

Acceptance Payment
Negotiation Payment
Deferred Payment
Available by Sight Payment

Export

Negotiation
Acceptance of bills
Payment Available by Sight
Documentary Collection
Lion International Bank uses documentary collection as a way to handle commercial documents, that is either or not supported by financial documents, which all in regards to the seller. In alliance with what the seller's bank instructed, Lion Bank delivers the documents to the buyer/importer.
Advance Payment
Advance Payment is a means by which the seller gets a payment from the buyer before the shipment of goods or the rendering of the agreed-upon service takes place.
Import
Available by Sight Payment
Export
Available by Sight Payment/ Acceptance Payment
Consignment Payment
Here, the title of the goods is with the seller, unless an agent/distributor in a foreign country sells it/them. Once the agent sells the goods, the payment is made to the seller.
Guarantee
Guarantee means a letter of undertaking issued by an issuing bank/Guarantor to compensate (pay a sum of money) to the Beneficiary (local or foreign) in the event that the Obligor/Principal fails to fulfill his/her/its obligations in accordance with the terms and conditions of the guarantee/agreement/contract.
An issuing bank/Guarantor is to manage to compensate the beneficiary/recipient, either local or foriegn if the principal fails to satisfy
Franco – Valuta
This is a license that is issued to import goods that are not to be paid in a foriegn currency/exchange
Small Export Items License (Permit)
Lion International Bank issues small export items' license, which the exporter may have different purposes, such as sample items and maintenance.
Shipping Guarantee
This is issued by Lion Bank to secure any claims or assumptions by the shipping lines on the buyer's side, due to the release of goods without having the original bills of lading. It all may occur due to delays in transit or that goods arrive before shipped documents are submitted.
Lion Bank Foreign Exchange Services
Foreign exchange services at lion bank include Buying and selling foreign currency notes, foreign Cheque, and traveler Cheque.
LIB has partnered with the following to facilitate easy money transfer: WesternUnion, XpressMoney, Dahabshill, MoneyGram, Kaah, Transfast, Twakal and, Iftin Express
Foreign Money Transfer Service:
Customers of Lion International Bank can transfer foreign money to and from the bank though the swift transfer
Contact Information
Lion Bank phone number: +251-116-626-000/60
Lion Bank email address: [email protected]
SWIFT: LIBSETAA, Addis Ababa, Ethiopia
Lion International Bank Head Office: Lex Plaza, Haile Gebre Silase St, Addis Ababa, Ethiopia
Latest News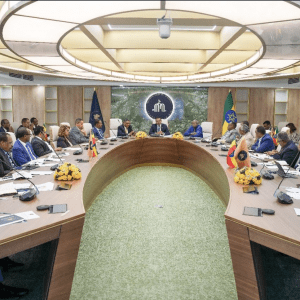 Addis Ababa, November 1, 2023 – In a significant move towards fostering unity and collaboration within the Ethiopian banking industry, the National Bank of Ethiopia (NBE) convened a crucial meeting today with Chief Executive Officers and Board Chairs of various banks. The meeting aimed to communicate the NBE's strategic priorities outlined in its new 3-year Strategy Plan, focusing on assessing the performance and challenges faced by the sector, particularly in credit and foreign currency allocation.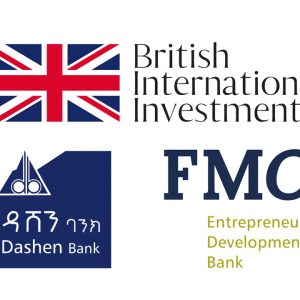 BII and FMO Announced that they have provided a loan of 20 million dollars each for a total of 40 million dollars to Dashen Bank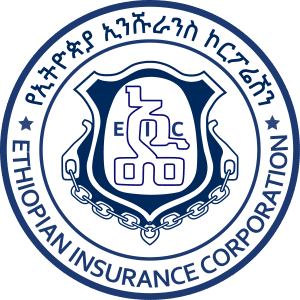 The total insurance coverage of the Ethiopian insurance corporation, which holds the largest market share of the Ethiopian insurance industry, has reached more than 4.4 trillion birr.