Zero Balance Accounts
Muday Services
Agent Banking
Abay Bedeje
A banking service closer to home
Pros and Cons
Its services are from 9:00 PM Monday to Saturday.
Specific accounts can be opened with an initial of zero balance
over467 number oof brunches
Has less usage of Internet Banking
Abay Bank Information
Contact Information
SWIFT

ABAYETAA

+251-115-549-731

+251-115-528-882

5887
Investment Loan
Automobile Loan
Mortgage Loan
Consumer Loan
Optional Diaspora Saving Accounts
Can Check Balance
Can Transfer Money
View Account Statement
Can Control Progress
Can Pay Bills Online
Mobile Application
Balance Inquery
USSD Application
Mobile Top Up
Money Transfer
Personal Automobile Loan

17

Diaspora Mortgage Loan

8.5

Corporate Loan

17.5

Investment Loan

17.5

Working Capital Loan

17.5
Personal Saving

7%

Women Saving

7.215%

Youth Saving

7.215%

Teen Saving

7.215%
Apply for a loan here
Banks Ethiopia gives you the access and information you need to get car loan and house loan services in Ethiopia from the bank of your choice. If you are a non resident and/or a foreigner with origin of Ethiopia looking for these loan services, make sure to visit our diaspora mortgage loan and diaspora vehicle loan pages to acquire a more detailed information.
Abay Bank Exchange Rate
The exchange rate for Abay bank can also be found at ourexchange rates page, along with all other banks' exchange rates in Ethiopia today.
| code | name | buying | buyingTrend | selling | sellingTrend |
| --- | --- | --- | --- | --- | --- |
| USD | United States Dollar | 55.2124 | | 56.3166 | |
| EUR | Euro | 58.7184 | | 59.8928 | |
| GBP | British Pound Sterling | 67.5358 | | 68.8865 | |
| CHF | Swiss Franc | 60.6663 | | 61.8796 | |
| AUD | Australian Dollar | 35.485 | | 36.1947 | |
| AED | United Arab Emirates Dirham | 15.0311 | | 15.3317 | |
| CNY | Chinese Yuan | 7.5522 | | 7.7032 | |
| DKK | Danish Krone | 7.8761 | | 8.0336 | |
| DJF | Djiboutian Franc | 0.3092 | | 0.3154 | |
| INR | Indian Rupee | 0.664 | | 0.6773 | |
| JPY | Japanese Yen | 0.3715 | | 0.3789 | |
| KES | Kenyan Shilling | 0.3737 | | 0.3812 | |
| NOK | Norwegian Krone | 5.1388 | | 5.2416 | |
| SAR | Saudi Riyal | 14.7186 | | 15.013 | |
| ZAR | South African Rand | 2.946 | | 3.0049 | |
| SEK | Swedish Krona | 5.0073 | | 5.1074 | |
| SDR | SDR | 72.654 | | 74.1071 | |
Abay Bank
History of Abay Bank starts at its foundation on July 14, 2010, and afterward started its operation on the 4th of November of 2010. More than 4,100 shareholders have invested in Abay Bank, and the capital has surpassed 2.5 Billion Birr, with a paid-up capital of 1.7 Billion Birr Abay Bank head office is found at the capital of the country,Addis Ababa.
Services Provided by Abay Bank
Multichannel Banking
Agent Banking
With Agent Banking, Abay bank offers its banking services to cover un banking customers, in alliance with the National Bank of Ethiopia's directive
Agent: is someone who is involved in a commercial/business activity and is contracted by a financial institution to issue the services of the financial institution on its behalf.
Agent Banking is someone who takes care of the banking business on behalf of a financial institution via an agent. The agent uses various service delivery channels to conduct a banking service
Abay Agent Banking service allows banking services via
Supermarket
Pharmacy
Kiosk, and
other outlets
Abay Agent banking is known as "Abay Bedeje", which means that the banking service is closer to home. Abay Bank's Agent Banking services have the following:
Saving & Mobile Opening,
Deposit & Withdrawal on mobile account
Payment, etc.
Savings Accounts
Special Saving Account
Children's Saving Account
The Children's Special Saving Account is a special account opened by  Guardians/parents who are able to open an account for their children. With a better interest rate, parents/guardians can start saving for their kids with Abay Bank.
Women's Saving Account
Abay Bank has an account specifically for women with better and enhanced features
Abay Bank offers these features in the Women's Special Saving Account:
Provided only for women
Withdrawal of cash is allowed at any time and any amount.
Women have a higher interest rate of 7.215% with Abay Bank
Can be opened by individuals or in joints
The initial balance can be zero balance as long as the customer is to make a deposit within a month of opening a Women's Saving Account.
Youth's Saving Account
Youth's savings account is targeting individuals aged between 18 & 24. The account can be opened either individually or jointly as long as all the members are in the specified age group, which is 18 & 24. Youth customers of Abay Bank can enjoy the following services:Withdrawal of cash is allowed at any time and any amount,Youths' saving account will have a higher interest rate amounting to 7.215%
The initial balance can be zero balance as long as the customer is to make a deposit within a month of opening a Youth's Saving Account
Saving Deposit Account
This is an interest-bearing deposit, which is allowed to have an initial deposit of 25 Birr as a minimum.
Demand/ Current Account
Operated by a cheque, a demand/current account is a non-interest bearing account with an initial deposit for individuals/individual trade operators of 250 Birr, and PLCs/others of 500 Birr.
Fixed – Time Deposit Account
The time deposit account receives a deposit for a certain time frame, as Abay Bank provides a higher interest rate for such account holders. The minimum balance for a deposit is 100,000 Birr.
Special Saving Account (SSA) | Negotiable Order of Withdrawal (NOW) Account
NOW has a minimum deposit of 1,000 Birr. If An account has less than 50,000 Birr, it is not to bear any interest.
Abay Bank allows those interested to have an interest in their SSA/NOW accounts to have a frequency of withdrawals of 3 times per month.
No passbook is required to operate SSA/ NOW account. As an alternative, Abay bank is to issue a checkbook.
Provident Fund Account
This is tailored to serve the adminis­tration of provident funds accounts.
Zero Balance Account
By transferring funds from a savings account, Abay Bank offers a Zero Balance Account type for its customers, which sustains a contributing account at zero.
Foreign – Currency Accounts
If the source of the fund is from abroad, a customer can open a foreign currency account with Abay Bank, where the source of the fund is to be maintained in either hard currency or in Birr. Abay Bank offers many types of Foreign Currency Accounts:
Diaspora Accounts
Non-Resident Transferable
Non-Resident Transferable Foreign-Currency
Non-Resident Non-transferable
Credit (Loan Facility)
Abay Bank S.C. is providing Loans and Advances to the following Economic Sectors in the form of Term Loan, Overdraft Facility, and Revolving Facilities.
Abay Banks offers loans and advances as term loans, overdraft facility, and revolving facilities for these sectors:
International Trade:
Domestic Trade and Service
Mines, Power & Water Resources
Building & Construction
Agriculture
Hotels & Tourism
Manufacturing & Industry
Transport & Communication
Abay Bank launched its special facilities, such as:
Diaspora Investment Loan
Private Employment Agencies & Overseas Workers Loans
Additionally, Abay Bank has credit Products that include:
Long Term Project Financing: Either independently or via Long Term Project
Financing independently or via Syndicate arrangement
Import Letter of Credit & Credit Settlement Loan
Merchandise Loan
Overdraft, Overdrawal, and Temporary Overdrafts Facilities
Pre-shipment, Revolving, and Advance on Export Bills Credit Facility
Abay Bank also has credit facilities to:
Entrepreneurs
Consulting Firms
Municipalities, City & Towns
Micro-Finance Institutions, and
Other banks.
Guarantee Facilities
Upon the request of its customers, Abay Bank is able to issue several types of forms of local guarantees, such as:
Advance Payment Guarantee
Performance Bond Guarantee
Bid Bond Guarantee
Suppliers Credit Guarantee, etc.
International Banking
Many varieties of inter­national banking services that are offered by Abay Bank, for example:
For Export
Documentary Collections
Advance Payment
Consignment Basis
Letter of Credit
For Import
Imports on Advance Payment 'TT'
Documentary Collection, known as 'Import CAD'
Documentary Credit, known as 'Import L/C'
Foreign Bank Guarantee
Bid and/or Performance Bond
Advance Payment & others
Correspondent Bank
For a long time, Abay Bank has been working with prestigious and international correspondent banks
Diaspora Banking
With Abay Bank's Diaspora Banking, customers are promised to have access to:
Credit Facilities:
Diaspora Mortgage Loan,
Diaspora Investment Loan.
Abay Bank's abroad's agents
Insurance Service, as Abay Bank will act as a facilitator
Diaspora Mortgage Loan
As Abay Bank is in the role of the facilitator for its Diaspora customers, they can now own their house by just saving 40% of the cost in foreign currency, as the bank offers and arranges mortgage loan scheme
Interest-Free Banking (IFB)
IFB banking service offered by Abay Bank can be utilized by governmental/non-governmental organizations 'NGOs' and individuals. As it is following the principles of Sharia law in all of its branches, Abay Bank is committed to offering the support of modern technology, which includes these services:
Mudarabah Term Deposit | Investment Account
Mudarabah Saving Account.
Wadiah Current as well as Saving Account
Interest-Free Financing Services
Free

Cost Loans | Qard Al-Hasan

Istisna
Ijarah
Mudarabah
Murabaha
Musharakah
Salam
Others
Foreign Exchange Services
Hawala
Letter of Guarantee Facility | Kafala,
Under the Interest-Free Banking Services, businesses related to usury/ interest, alcohol, pork, gambling, casino, pornography, dead meat, and dead animal trading are prohibited.
Other Services
Apart from all those services, Abay Bank prides itself in bringing other services as well, such as:
"Muday" Saving Account Service
Muday account allows customers to save money at their home in boxes and deposit that saved amount on a timely basis in their saving account at any branch.
Gift Card Saving Account Service
Customers who want to present gifts to their family, friends, and relatives can now do that at special events, such as holidays, Birthdays, Weddings, Graduations, etc.
The gift card account can be converted into instant cash or be used to buy goods & services from stores that have Abay Bank as their partners.
Club Saving Account Service
This account type allows its account holders to have a better and higher interest rate to save money for specific purposes for the purpose of vacations and/or trips, like holidays, birthdays, weddings, etc
Education Saving Account Service
This authorizes Abay Bank's customers to cover expenses for their children in regards to educational fees at all the levels
Primary Cycle Education
Tertiary or postgraduate levels
Van Banking Service
Abay Bank has its services via Van Banking Services, to reach places and locations where banks aren't available and cover less populated areas.
Senior Citizens' Saving Account Service
Senior Citizens by Abay Bank has higher interest rates for its account holders who are 50 years old and more, as those interested people can have their accounts opened easily and start saving their money.
Charity Saving Account
This is a premium interest-bearing saving account that is targeted to raise funds from money deposited by individuals or Governmental & Non-Governmental Organizations (NGOs)
Those who are interested to support a charity institution can now do that by having their interest earned on their deposited money to go to such charities.
The calculated interest rate will be transferred to a charity organization that is to be used for charitable purposes
Digital Banking
Abay Online Banking
Abay E-Banking has customers in control of their own financial operations. Access to Abay Bank account online has become much easier. You can basically conduct any financial operation wherever you are, whenever you want. Abay Online Banking includes Balance & Loan inquiry, Card information inquiry, Loan request, Fund transfer, Ordering & opposing checkbook, Short statement, Daily & previous day's foreign exchange rate, Salary & Bills payment, Activation, deactivation, request of cards, and replacement of cards, and more
Abay Card Banking
You can access your banking services at any time via Abay ATMs, as it provides the following: >Fund transfer, Statement request, Order a Checkbook, Cardless transaction to send and receive money, Check to stop payment order, Balance inquiry, Cash withdrawal, Short statements, and Other services.
Abay Bank Mobile Banking
Abay Mobile Banking services are found on all mobile platforms, using the application on both Android and IOS or the USSD. Not only does it serve its customers, but also every mobile subscriber. It provides the following two sub-services:
Informational Services:
Balance Request: this shows you the available balance currently in your account.
Short Statement Request: A Short Statement informs you about your latest 5 transactions you have done on your account.
Cheque book request: Abay Bank's customers are able to execute a request for cheque books if their account possesses a cheque facility.
Financial and Banking News
Geolocations: Abay Bank's Geolocation service within Abay Mobile Banking lets you know about the nearby locations of ATM, Branch, Agent Locations, and how distant you are from those locations
Transactional Services:

Money Send / Transfer
This is a money transfer where one executes transactions to another one's account, or to a phone number if the recipient is a walk-in customer. He/she is to see our agents and then be able to fetch the sent money.
Utility Payments

Using Abay Bank's Agents, the customers can do payments to merchants, such as retail businesses, restaurants, and paying bills by a mobile phone; and that all can be done once an agent of Abay Bank is found.

Cash Deposit

You must be a customer of Abay Bank to do deposits and credit an account. Walk-in customers don't have the permission to deposit money into an account.

Cash Withdrawal

Customers can debit their account if it has been credited either in:<

Person to Person credit
Account to Person credit
Cash-out transfer

In this case, the customer has to have both a withdrawal and reference number, as the customer is expected to have them.

Customers can conduct cash withdrawals in any of these channels:

ATM
Agents

In Agents Cash Withdrawal, there is no ATM card needed to execute such a service.

Bill Payments
Customers can pay recurring payments and do transactions and send transactions with companies that have pre-agreed to work with Abay Bank
E-Top up
Customers of Abay Bank can also fetch airtime to recharge their number from the application.
Contact Information
Toll-free Number: 8834
Abay Bank phone number: +251 115 571 043
Abay Bank email address: [email protected]
SWIFT: ABAYETAA, Addis Ababa, Ethiopia
Abay Bank Head Office: Zequala Complex, Jomo Kenyatta Avenue, Addis Ababa, Ethiopia
Latest News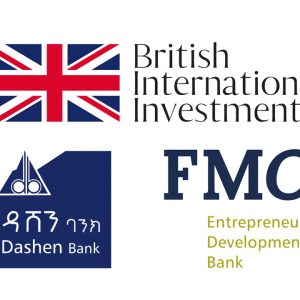 BII and FMO Announced that they have provided a loan of 20 million dollars each for a total of 40 million dollars to Dashen Bank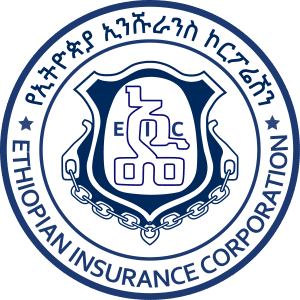 The total insurance coverage of the Ethiopian insurance corporation, which holds the largest market share of the Ethiopian insurance industry, has reached more than 4.4 trillion birr.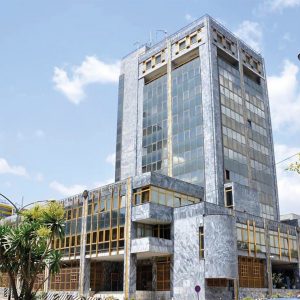 In the 2015 fiscal year, the government, which was faced with a huge budget deficit, found that the direct loan (Direct Advance) taken from the National Bank of Ethiopia was more than 180 billion birr.