Global Bank Ethiopia Review

Target Saving Deposit
Diaspora & Mortgage Mortgage Loan
Online Services
Financial Advisory
Free Advisory Service
Pros and Cons
Fully implementation of Online Services
Relaxed schedule for loans and advances
Less & limited options when it comes to loans and advances
50 number of brunches
Global Bank Ethiopia Information
Contact Information
SWIFT

DEGAETAA

+251-115-581-245

100743
Optional Diaspora Deposit Accounts
Automobile Loan
Mortgage Loan
Working Capital Loan
Consumer Loan
Can Check Balance
Can Transfer Money
View Account Statement
Can Control Progress
Can Pay Bills Online
Mobile Application
Balance Inquery
USSD Application
Mobile Top Up
Money Transfer
Personal Automobile Loan

17

Diaspora Mortgage Loan

14

Corporate Loan

17

Investment Loan

17

Working Capital Loan

17
Personal Saving

7%

Youth Saving

7.5%

Teen Saving

7.5%

Education Saving

7.5%
Apply for a loan here
Banks Ethiopia gives you the access and information you need to get car loan and house loan services in Ethiopia from the bank of your choice. If you are a non resident and/or a foreigner with origin of Ethiopia looking for these loan services, make sure to visit our diaspora mortgage loan and diaspora vehicle loan pages to acquire a more detailed information.
About Global Bank Ethiopia
Established in August 2012 with a subscribed capital of 267 Million Birr, Global Bank has been raising the bars of the standard and modern bank, with more than 9,000 Shareholders, 10,000 Customers, and a paid-up capital of 138.9 million Birr. Currently, the bank has a total asset exceeding 3,5 Billion Birr.
Services Provided by Global Bank Ethiopia
Deposit
-Saving Account
Children Saving Account
Specifically tailored and made for children between 14 & 18 years old, so they can start their savings habit sooner, as it contains an attractive interest rate.
Requirements
Filled application by the guardian/parent.
ID Card of the guardian/parent that is acceptable, renewed, and valid
The appointment of the guardian must be done by a court decision to ensure authority on minors
Birth Certificate copy
Two recent passport size photographs of both the children and guardian/parent
Youth Saving Account
Attractive & high-interest rate. Youngster, who are in the age group between 18 & 24, can utilize long term benefits of this account with a higher interest rate, such as:
To finance their educational requirements at a higher level, and
When they start to live independently, they can use the saved money
Target Saving Deposit:
This account is of targets and specifically tailored for special people/events, such as:
Education Saving Account
Entrepreneur Saving Deposit
Vacation and Travel Saving Account
Wedding Saving Account
Global Target Deposit
Special Deposit Scheme:
Customers of Global Bank Ethiopa, with the special deposit scheme, are able to: Save for Asset, Upfront Interest Deposit, Golden Age Saving Account
Customers can start saving for their future retirement period to block any financial shortages, as this account has a higher interest rate.
-Current Account
The deposited amount is always available for withdrawal at the request of the customer, as there is no imposed interest payment. Payments authorized are operated via cheques. There are two types of a current account with Global Bank Ethiopia:
Premium Current Account
Upfront Interest Deposit
-Fixed Deposit
With a pre-agreed upon interest rate, deposits are made for a fixed amount of time. CTD, which is a Certificate of Time Deposit, is to be issued. It shows the amount deposited by the customer, the deadline, and the interest rate; they are all to be used as evidence for both Global Bank Ethiopia and its customer. Prior to the maturity, Global Bank Ethiopia may allow the customer to withdraw the deposited amount, but with advance notice.
Loans & Advances at Global Bank
There two types of mortgage loans, provided by Global Bank:
Diaspora Mortgage Loan (DML)
Exporters Mortgage Loan (EML)
To get credits, there are certain documents you must avail of:
Legal Documents
TIN "Taxpayer Identification Number" & Tax clearance document
Renewed trade or investment license
Marriage certificate
Principal registration certificate
Business Documents
A project feasibility study that proves both the salability and reasonability of the business.
A business plan
Provisional or Audited financial statements
The Bank extends credit facility for the following business lines: Global Bank prides itself in providing several and various credit facilities for its customers, such as: Import & Export, Agriculture, Construction, Manufacturing, Advance Against Import Bills, Personal, Transport, Domestic Trade & Service, Overdraft, Merchandise, International Banking
Trade Services
Global Bank has a bundle of services for its customers to easily process and fulfill their international banking needs, such as managing import and export transactions as well as providing advisory services for trade services. There are many services provided by the bank, which include:
Sales & Purchase of Foreign currency
Cash against Document (CAD)
Import & Export Letters of Credit (L/C)
Foreign Transfer Services, both incoming and outgoing
However, to be approved for trade services by Global Bank, the customer must satisfy certain requirements, such as:
A Copy of the TIN, (Taxpayer Identification Number) certificate
An ownership certificate from country of purchase if used vehicles are to be purchased
Have three copies of the Performances invoice
An approved purchase order for imports through CAD
Other extra documents might be needed on-demand from governmental bodies, depending on the goods that are to be imported
A Photocopy of a valid trade license for foreign trade, investment, or industry Waiver letter from Ethiopian shipping lines for shipment of C&F delivery terms from ports the carrier calls An insurance certificate Providing a foreign exchange application permit
Remittance & Forex
By following the National Bank of Ethiopia's directives, international rules, and regulations issued by the International Chamber of Commerce (ICC), and internal policies & procedures Global's Bank Ethiopia, DGB provides foreign exchange remittance services for both inward and/or outward transfers through SWIFT in partnership with several, well-known remittance service providers, such as WesternUnion, MoneyGram, Dahabshiil, Trans-Fast, Ria, Shift, Xpress Money, WorldRemit,
Global Bank  Mobile Banking(Online service)
Customer can conduct the following using Global Bank's online portal services:
Shareholder Login
Buy Shares
Get More Shares
Open Account
Statement Request
Forex Currency Request
Open Forex Account
Credit Application
ATM Card Request
Global Bank Brunches
Global bank ethiopia has eligible number of Brunches around at the capital an regional cities.
One can apply to open an account directly on Global Bank website.

Contact Information
Global Bank Ethiopia phone number: +251-115-581-245/17
Global Bank email address: [email protected]
SWIFT: DEGAETAA, Addis Ababa, Ethiopia
Global Bank Head Office: National Tower, Ras Abebe Damtew St, Addis Ababa, Ethiopia
Latest News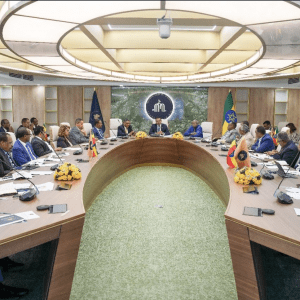 Addis Ababa, November 1, 2023 – In a significant move towards fostering unity and collaboration within the Ethiopian banking industry, the National Bank of Ethiopia (NBE) convened a crucial meeting today with Chief Executive Officers and Board Chairs of various banks. The meeting aimed to communicate the NBE's strategic priorities outlined in its new 3-year Strategy Plan, focusing on assessing the performance and challenges faced by the sector, particularly in credit and foreign currency allocation.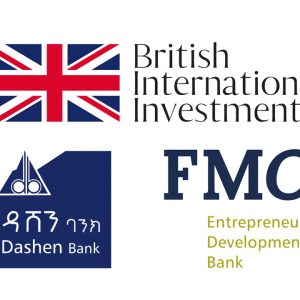 BII and FMO Announced that they have provided a loan of 20 million dollars each for a total of 40 million dollars to Dashen Bank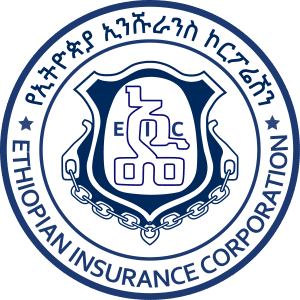 The total insurance coverage of the Ethiopian insurance corporation, which holds the largest market share of the Ethiopian insurance industry, has reached more than 4.4 trillion birr.