Salary Fund Management
Premium Savings Accounts
Online School Pay
Berhan School Pay
Time saving payment method
Pros and Cons
Has attractive durable and non-durable loans
Detailed Diaspora accounts' information
Has special accounts for Interdicted people
over 327 number of brunches
Less customized personal loan
Berhan Bank Information
Contact Information
SWIFT

BERHETAA

+251-116 -18-57-22

+251-116-18-57 32
Investment Loan
Automobile Loan
Mortgage Loan
Consumer Loan
Optional Diaspora Accounts
Can Check Balance
Can Transfer Money
View Account Statement
Can Control Progress
Can Pay Bills Online
Mobile Application
Balance Inquery
USSD Application
Mobile Top Up
Money Transfer
Personal Automobile Loan

14.5

Diaspora Mortgage Loan

8.5

Corporate Loan

14.5

Investment Loan

14.5

Working Capital Loan

14.5
Personal Saving

7%

Women Saving

8%

Youth Saving

8%

Education Saving

8%
Apply for a loan here
Banks Ethiopia gives you the access and information you need to get car loan and house loan services in Ethiopia from the bank of your choice. If you are a non resident and/or a foreigner with origin of Ethiopia looking for these loan services, make sure to visit our diaspora mortgage loan and diaspora vehicle loan pages to acquire a more detailed information.
About Berhan Bank
In June 2009, Berhan Bank was established with a vision to be trustworthy and excellent banking services for the Ethiopian people. With an authorized  300 Million Birr and subscribed capital of more than 154 Million Birr. Berhan Bank started its operations on the 3rd of October 2009.
Services provided by Berhan Bank
Personal Banking
Current Deposit Account
Berhan Bank offers Current/Demand deposit accounts for its customers, which is to be operated using cheques. The Bank manages the obligation of paying all checks drawn against it by the customer till it has adequate funds in his/her account.
Such an account is targeted to either Individuals or Institutions who do mass transactions to meet their day-to-day business as well as any operational requirements.
Current Deposit Account can be opened by Governments, Associations, Companies, Trusts, Partnership Firms, Clubs, Cooperative Societies Sole proprietary concerns, Individuals, etc
Special featuress
There is 0 interest in the balances
For individuals, the facility of withdrawal from ATM and Mobile banking facilities is to be issued for convenience.
A minimum of 50 Birr is a must for both individuals and individuals traders, while for Corporate Bodies, it is 1,000 Birr
A legal agent on behalf of the principal is able to either open or operate an account via an attorney, which Berhan Bank needs to confirm.
It can be opened or operated only by customers who are literate
Special Deposit Account
Underaged (under 18) are the ones allowed to have a special deposit account opened, since it is an interest-bearing account and it is earned on a daily basis but compounded monthly.
Special futures
It has a better and higher interest for its account holders.
The requirements to open the account
A minimum of 50 as a deposit
Letter of application
Address of the parent/ guardian
Birth certificate of the minor
Saving Account
Berhan Bank offers a savings account for individuals, organizations, and associations. Customers are able to have the following accounts
Ordinary Saving Account
Either single individuals or jointly, interest is calculated at the end of every month and then credited into customers' accounts. An initial deposit of 50 Birr is enough to open an account, with considerations in exceptional cases to opening accounts with 0 balance.
Special Features
ATM Card service on any ATM located everywhere
Mobile Banking
Opened and/or operated by a legal agent
Premium Saving Account
This is a premium interest-bearing account, where Berhan Bank values its customers' contribution, that's why it has segmentation for interest rate based on the contribution, with the following categories
Premium level – 3 | 100,000Birr – 1,000,000 Birr
Premium level – 2 | 1,000,001 – 2,000,000 Birr
Premium level – 1 | Above 2,000,000 Birr
1,000 Birr is the minimum needed deposit to open such an account
Special Features
With the minimum saving interest rate, Berhan Bank is to pay its customers on the following basis:
Premium level – 3 |  5%
Premium level – 2 |  1%
Premium level – 1 |  2%
Special Deposit Account
This is a non-interest bearing account, and Berhan Bank opens the account on the customer's request, which has the following features
Has 0% interest
Has Mobile Banking Services
Operated with/without passbook/ATM Card.
Term Deposit
Known as Certificate of Deposit, customers deposit their money for a specific timeframe and receive interest on a pre-agreed upon period. The term deposit can be for months or years, based on the customer's preference.
Distinguishing Features
Berhan Bank only accepts a fixed-time deposit of three months. An initial deposit is 500 Birr and once the time has expired, the customer receives both the deposit + interest. The longer the deposit remains in Berhan Bank, the higher the rate of interest is.
Account for Interdicted person
Being legally incapable of discharging legal rights/interdiction, this account is opened for such people.
Requirements to open the interdicted account
The court usually assigns a nominated guardian for the incapable or interdicted person, and this comes after ruling out the verdict.
The account is opened and operated by the guardian appointed by the court on behalf of the interdicted/incapable person.
Personal Loans
You can use the loans offered by Berhan Bank for:
Financing urgent financial requirements
Purchasing home equipment, furniture, car, etc
Durable Consumer Loans
Berhan Bank's Durable consumer loans ease the purchase of household equipment and furniture that have lifetime use of more than one year against mortgage or pledge of a building or vehicle.
Documentation Requirements
Berhan Bank demands a letter from the employer which confirms the employment status, duration of work, monthly salary, as well as deductions of the applicant's spouse
Identity and residence proofs
Identity Card (either residential or employment)
Driving license, or
Passport
All of the mentioned above must be renowned.
Marital status document proof.
Financial documents needed are:
Salaried individuals: latest salary slip showing
A documented or alike declaration from employer stating all the details of income & deductions, or
All deductions of the account holder, or
Latest proved income tax return, or
Statutory
An authorized Signatory of the company that is signed dully.
Self-employed individuals:

Financial Statements and/or Commercial Credit Reports and copies of Income Tax Returns of the last two years.
in the name of the guarantor, tax clearance must be presented if he/ she is licensed and/or engaged in some type of business activity.
Tax Identification Certificate in the names of
the borrower, the spouse, and the guarantors, if any.
Non-Durable Consumer Loans
Berhan Bank has collateral-based credits that are given to the customer for covering urgent expenses like medical treatment, domestic/foreign travel, and alike.
The income and the capacity of repayment of the customer decide the amount of loan, as 20 Birr is the minimum and 100,000 Birr is the maximum allowed for noon durable consumer loans.
Berhan Bank allows a maximum of one year for the customer to repay the loan plus interest in regular installments.It, the loan, must be covered by building mortgage in major towns with a minimum collateral coverage of 150%
To qualify for a consumer loan, the following criteria shall apply
Either a national Ethiopian resident or an Ethiopian by origin who is able to pay the loan.
The Applicant could be
Salaried/business person(s)
Professional, or
Self-employed individuals
Documents Required
Berhan Bank demands a letter from the employer which confirms the employment status, duration of work, monthly salary, as well as deductions of the applicant's spouse. The Bank also requires Tax identification number and a copy of income tax return for the last two years, and that is if he/she is a business person(s) and/or professionally self-employed. It is broken down into:
A Loan application letter [must]
Valid identification card, residential[must]
marital status Proof[must]
Financial statement/proof of income [must]
Collateral ownership document[must]
Identity/residence/age [must]
Driving license (optional)
Passport (optional)
Birth certificate (optional)
Motor Vehicle Loans
This is a term loan given for the purchase of cars by Berhan Bank which offers a credit facility. However, Berhan Bank does not include the cost of extra spare parts, or luxury items; except factory loaded ones.
The vehicle is to be held as collateral and also registered at the legally empowered registering organ. Berhan Bank might need additional collateral if that risk is possibly threatening its interest.
The motor vehicles to be financed must fulfill the minimum national requirement of the Country and must be brand new
Diaspora Banking
They are deposits that are to be made either in US Dollar, Pound Sterling, and Euro, and below are the types of Diaspora Deposit Accounts by Berhan Bank:
Diaspora Saving Accounts
It is a saving account that stores the money in Birr with a local interest rate that is double the normal rate.
Diaspora Fixed Time Accounts
It is a fixed time account and deposited with Foreign currency.
Diaspora Current Accounts
This is a deposit account in foreign currency.To open an Account, the following choices are available.In being present all the necessary documents to Berhan Bank branches. If a customer is interested in opening a Diaspora current account, he/she can either
Open the account in person
Communicate with one of Berhan Bank's agents
Filling the request form on Berhan Bank's Website
Afterward, he/she is required to fill out the required information to present the documents to the Ethiopian Embassy in his/her area, who will send the documents back to Berhan Bank for authentication via a carrier.
Documents required
A filled out application form, signed by the applicant him/herself, and 2 photographs of the applicant
Non-resident Ethiopians must have a resident permit/certification to confirm the Ethiopian National living and working abroad for at least more than 1 year that is subjected to renewal on giving out valid documents annually.
Non-resident Ethiopians who are living & working in neighboring and Middle East countries, they must present valid resident permit and/or valid work permit, which is issued by Ethiopian Embassies. It must be subjected to renewal on giving out valid documents annually.
Individuals must present a Copy of Resident ID and valid Passport (this is for diaspora Ethiopians living abroad)
For Businesses, they must have a Certificate of ownership that has the title of the organization and /or article and memorandum of the association.
Loan
Diaspora Consumer Loan
This is a phase by phase advance settlement for the covering Diaspora Ethiopian's urgent needs, that the maximum tenure is 5 years with a maximum of 2,000,000 Birr. The interest rate is between 9 and 12 percent with collateral of
Vehicle/machine
Building, and
Shares certificate of financial institutions
Diaspora Automobile Loan
It is a loan for the purchase brand new, second hand or used automobile for the non-commercial purpose to be purchased in the name of the Diaspora or his/her spouse. Conditions applicable are :
This is for Diaspora Ethiopians who are interested in purchasing new or second-hand automobiles for the use of non-commercial purposes, which can be purchased in the name of the Diaspora's spouse. The maximum tenure is 10 Years, while the car is to be new, with a minimum equity contribution of 20%. The maximum amount to be loaned is 4,000,000 Birr with an interest rate of between 9 and 12 percent. The collateral is to be, preferably a building or vehicle.
Diaspora Housing/ Mortgage Loan
To renovate/purchase/construct/expand residential buildings/apartments, Berhan Bank avails its housing mortgage loan for Diaspora. The collateral of this loan is to be a building, with an interest rate between 8.25 and 11 percent, and the minimum equity contribution is 20%. The maximum amount allowed for the loan is 20,000,00 Birr with a maximum tenure of 15 to 20 years.
Diaspora Business Loan
This is loaned to customers as a term loan that is to be repaid in an exact period of time + interest for working capital and project financing. The collateral and maximum amount are to be determined depending on the type of the business or project, however, the interest rate is set to between 10.5 and 14 percent with a minimum equity contribution of 30% and maximum tenure of 1 to 15 years.
Corporate banking
Business Account
This account combines the features of both the savings and checking accounts, which customers can now rely on to save their money and get better interest rates, while at the same time, make sure payments on cheques are presented against this special account. It requires an average daily balance of 100,000 Birr, and it has an interest rate of 5.6 percent. There is a grace period of ten days to build up the balance to the required amount.
This account is a non-interest bearing type, which requires an initial deposit of 5,000 Birr. If a customer exceeds the allowed number of checks, which is 50 free checks privileges, he/she will be charged 10 Birr per check. An average daily balance of 100,000 Birr; otherwise, a 250 Birr fee is to be charged
Overdraft Protection
If a customer of Berhan Bank has both savings and checking accounts, he/she is eligible to use the savings account as overdraft protection towards the checking account. If, for example, a customer writes a check-off of one's account, and there to be an indication of insufficient funds, the money can automatically transfer from the savings account to cover. There is a 20 Birr charge for each transaction made. This feature has to be disclosed at the time of account opening, so make sure to do that.
Corporate Loans
Provident Fund Management

Berhan bank is to maintain and manage provident fund accounts of the employees, with a better interest rate by having an agreement with the employer's organization.
Letter of Credit (L/C)
Those who import several and various materials or who are involved in the import business and pay some percentage of the document value are eligible to have a letter of credit product extension. The letter of credit could be either a revolving facility or a one-time transaction.
When it is a revolving facility, it is a renewable facility that customers use regularly until it expires as long as the account shows the required performance. When it is a one-time transaction, it is to be a non-renewable type where any eligible applicant could open.
A customer has the availability of the letter credit facility at a minimally 20 percent margin of the original value of the document, but depending on the performance of the account, the type of the customer, and the saleability of the material that is to be imported, Berhan Bank might think of an offer below the minimum on exceptional cases.
Annually, the import letter of credit must be renewed. Failed not to, the account is to be labeled poor and might not get the chance to have better features
Import of Goods/Services
Cash Against Document (CAD)
Advance Payment (TT)
Letters of Credit (LC), or
Import Bills Collection (IBC)
Export of Goods/Services
Cash Against Document (CAD)
Advance Payment (TT)
Letters of Credit (LC)
Consignment
Salary Fund Management
Salary Fund Management (payroll Account)
Employees of an organization can get their salary payments via Berhan Bank's Salary Fund Management, with an attractive interest rate and better accessibility of their account via free ATM Card and mobile banking services.
Special features
Has an interest rate
Has mobile banking service facilities
Has similar features to a savings account
Can be opened with zero balance
ATM cards are issued for free
Berhan Bank provides the payroll to customers free of charge.
International Banking
Letter of Guarantee
This is when the customer fails to pay payable money to either local or foreign beneficiary, in which Berhan Bank will issue a written document that it will be paying instead in alignment to an agreement/contract.
A letter of guarantee might be either of a one time or renewable occasionally
For renewable letters, the limit is to be renewed regularly if and only if Berhan bank's customers satisfy the requirements and conditions
For one-time letters, it is a non-renewable letter where customers are given the extension of the guarantee for one-time transactions.
Full collateral coverage is required for the letter of guarantee to be extended. Berhan Bank's attorney must go over the conditions and terms in the document signed between both the beneficiary and the obligor. Unless Berhan Bank has enough motives not to renew the letter, it should be renewed annually as its availability is for one year only. Both local and foreign customers can get the advantage of using letters of guarantee
For foreign recipients, the customer must have a foreign currency permit from the National Bank of Ethiopia, so Berhan Bank can process the guarantee. Depending on the duration set by the agreement and signed by the concerned parties; however, Berhan bank doesn't back guarantees for more than 2 years.
Issuance of Letter of Guarantee
Berhan Bank may issue a letter of guarantee based on:
Upon the request of the local customer for a local beneficiary and in local currency
Upon the request of the local customer for a foreign beneficiary and in foreign currency
When a correspondent bank asks Berhan Bank to issue a guarantee for a local beneficiary, the international banking body must process, in the sense that Berhan Bank is secured against any possible danger.
Digital Banking
E-Banking
Debit Card
Everyday convenience
Send money
Withdraw cash
Check your balance
Access your account at any time and everywhere
Transfer funds between your own accounts
Berhan Card gives a customer access to:
Withdraw cash
Mini-statement of your account
Change your Personal Identification Number (PIN)
Check your account balance
Transfer funds between your own accounts
Send money
Control:You have control to view recent transactions, balances, and monthly statements at any time
Establish Online Banking alerts to keep track of debit spending
You can set up recurring payments so you may not be late in paying fees
Do purchases from anywhere in the world and bank by phone, online, or at one of over 3,100+ ATM locations
Internet Banking
Berhan Bank Mobile Banking  has availed its own online platform, check it out:https://berhanonline.et/ Additionally, Colleges/Universities, training firms, or schools are able to track the payment status of their trainees or students through School Pay Berhan Online platform: https://schoolpay.berhanonline.et/
Contact Information
Berhan Bank phone number: +251 11 618 5722
Berhan Bank email address: [email protected]
SWIFT: BERHETAA, Addis Ababa, Ethiopia
Berhan Bank Head Office: Bole Sub City, Wereda 03, Bole Bridge, TK building, Ethio-China Road, Addis Ababa, Ethiopia
Latest News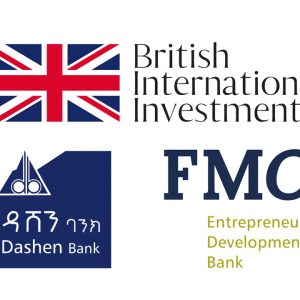 BII and FMO Announced that they have provided a loan of 20 million dollars each for a total of 40 million dollars to Dashen Bank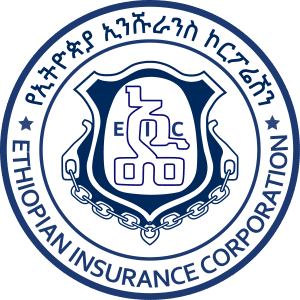 The total insurance coverage of the Ethiopian insurance corporation, which holds the largest market share of the Ethiopian insurance industry, has reached more than 4.4 trillion birr.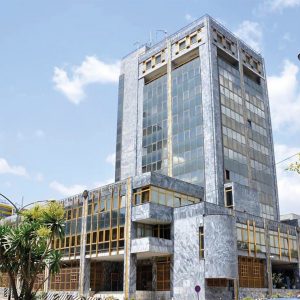 In the 2015 fiscal year, the government, which was faced with a huge budget deficit, found that the direct loan (Direct Advance) taken from the National Bank of Ethiopia was more than 180 billion birr.