telebirr: New mobile wallet service in Ethiopia.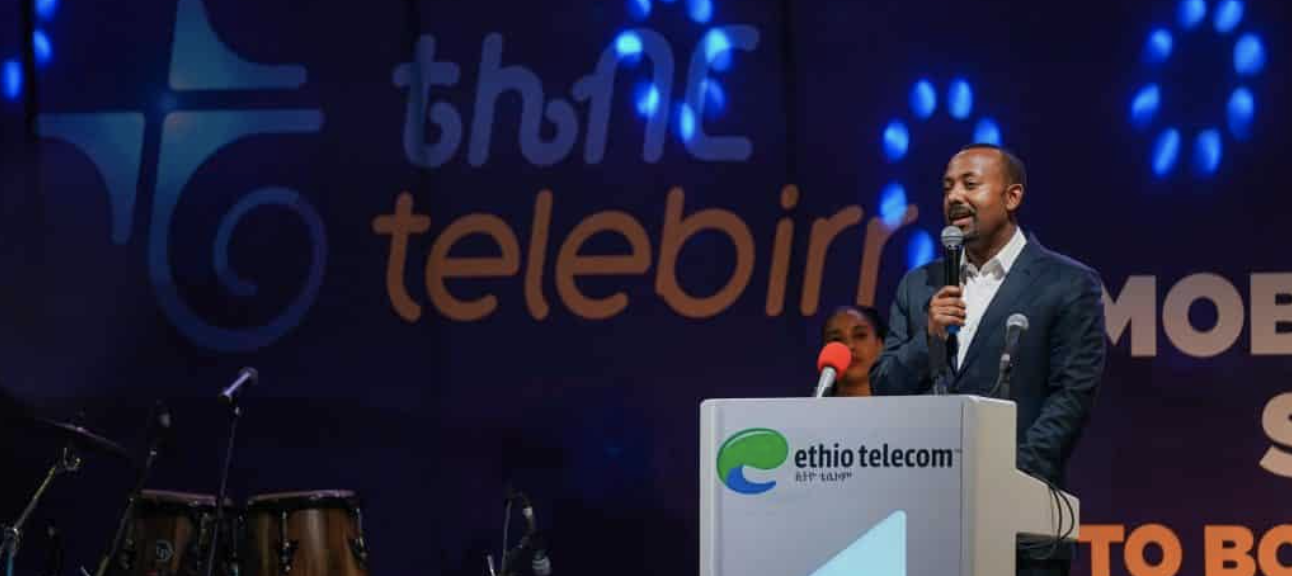 What is telebirr?
Nowadays carrying a wallet with all your money and credit cards is not preferable anymore. Well, at least if you have a tele birr account.
telebirr is a mobile payment and digital wallet service by Ethio telecom that lets customers make different financial transactions using their phones. The service mainly supports people living in urban areas having different economical and social pressure. The service was launched in Ethiopia Addis Abeba on may 11,2021. high government officials including prime minister Abiy Ahmed, attend the event that took place in friendship square. The mobile platform has been generated by the Huawei technology group. The mobile platform currently has the capacity of processing up to 100 transactions per second, also they mentioned that it can scales up to 1000TPS in the future.
What are telebirr Services?
Ethio telecom telebirr services enable you to deposit, receive, transfer and pay using a mobile number, you can have cashless transactions and receive international remittance it also allows you to make payment at convenient stores via QR codes, purchase goods.
In the case of international remittance in order to know the daily exchange rate for all the banks in Ethiopia, you can visit Banks Exchange Rate.
How to use/register telebirr?
So now that you all know what tele birr is? what are tele birr services? now it's time for the most important question of all: How to use /Register for tele birr. well, it's an easy affair but first, you need to choose what option you can register and you need to follow fewer instructions to make it easier, we are here to help so let's begin.
1 Register using mobile wallet app
 First, you need to Download the telebirr app.
 Open the tele birr app from the app drawer via your phone then you will be asked to choose quickly to create an account in this case Ethio Telecom will fill your profile or self creates an account that enables you to fill in the information by yourself, you can choose the preferable one for you.
 Now you will be asked to enter your mobile number and click get the code then you will get a six-digit code via SMS and enter next.
 Right now since step three is done you will receive a personal data page which consists of TITLE, ID TYPE, ID CARD, FIRST, MIDDLE, LAST NAME, GENDER, DATE OF BIRTH, PREFERRED LANGUAGE. After checking and filling in personal information click submit.
once you submit you will receive a default pin via SMS and you will be asked to create a new pin to activate the new account click finish and accept the terms and conditions.
Finally, you will receive SMS, You can log in and start using tele birr
services.

2 Register using USSD shortcode
 Dial *127#.
 

Register for tele birr

OK.
 

Type your First name, Middle name, Last

name OK.
 

Fill in your birth date

OK.

 Enter invitation code.

 

Select

OK

for the confirmation

pop-up.

You will receive a pin via SMS.

 

Dial

*127# 

to activate your

account.
Enter your default PIN OK/SEND
3 Register using telebirr agent
Simply you can go to your nearest telebirr shop and simply can register and get benefits from different telebirr services. You can register using one of valid kebele ID, valid passport, valid taxpayers ID, Valid drivers license, Student ID, Employment ID.
*NOTE-15 birr initial opening balance will be rewarded. within your bonus, you can only purchase airtime or make the local transfer.
Banks using telebirr
Starting from the 9th of September 2021, Ethio telecom announced that telebirr is now officially working or linked with seven different banks Debub global bank, commercial bank of Ethiopia, awash bank, Abyssinia bank,birhan bank,hibret bank, and enat bank. This will help telebirr service customers to make easy transactions from their bank account to telebirr account and benefit from the service.
Also, telebirr is trying to integrate with different banks and financial institutions but for the current case, the above banks are the available ones for this service.
People also ask
People also ask
1, Can I have multiple telebirr account?
– Yes, you can have multiple accounts with different services number but the financial transactions will be as NBE directives.
2, Do I got informed while depositing and withdraw money?
– Yes, you will receive notification SMS from 127.
3, Can I send money to the unregistered users?
– Yes
4, How can I send money to unregistered users?
go to telebirr agents.
give them your valid ID card and recipients phone no.
The agents will transfer the money using their system.
the recipient will receive a voucher number and notification.
through the code, they can withdraw using a nearby telebirr agent shop.
5, If I lost my sim card, will I also lose my telebirr account?
– No, you will not lose because it's protected by a six-digit pin.
6, How much money can be transferred per day?
– Currently, you can transfer up to 8000 birrs per day.
7, How can I reset my pin?
– In order to reset pin you need to contact nearby telebirr agents, they will help you through the process finally you will receive a notification with your new pin.