Muday bank
Door-to-door saving collectors
Muday bank,IFB
Agricultural input loans
Pros and Cons
invested on the rular community
well experienced in loan serivice
close to the communite problems
small number of brunches
un developed mobile Banking
Tsedey Bank Information
Contact Information
SWIFT

TSCPETAA

+251 114 70 68 54

2506

+251 114 706152
Diaspora saving account
Diaspora loan service
Diaspora interset free Banking
Can Check Balance
Can Transfer Money
View Account Statement
Can Control Progress
Can Pay Bills Online
Mobile Application
Balance Inquery
USSD Application
Mobile Top Up
Money Transfer
Personal Saving

2%

Women Saving

1%

Youth Saving

1%

Teen Saving

1%

Education Saving

1%

Diaspora Fixed Time

1%
Apply for a loan here
Banks Ethiopia gives you the access and information you need to get car loan and house loan services in Ethiopia from the bank of your choice. If you are a non resident and/or a foreigner with origin of Ethiopia looking for these loan services, make sure to visit our diaspora mortgage loan and diaspora vehicle loan pages to acquire a more detailed information.
About Tsedey Bank 
Tsedey Bank is a share company which started its journey in 1996 by providing credit services to the rural area of Ethiopia as part of a Governmental body. In 1997, the company made a transaction to a credit and saving institution with three million capital on a zone level operation by the name of Amhara Credit & Savings Institution (ACSI) as it has been revealed by the current Chief Corporate Property Manager of the Bank: Gashaw Workneh.
Amhara Credit and Saving Institution managed to get into the Banking sector and become one of the latest private banks in Ethiopia. The MFI made its second transaction with Tsedey Bank S.C in the month of September 2022. The name "Tsedey" indicates the spring season of Ethiopia, which happens to be a New-year welcoming season, where new hope and optimism fills the air and the land fully greens and blossoms.
Tesdey Bank started with an initial 11.3 billion birr registered capital, 7.75 billion birr signed capital, and 143 branches. Now the bank has total assets that amount to birr 45.6 billion and more than 500 branches which are mostly located in the Amhara region.
Services provided by Tsedey Bank 
Savings Account
Compulsory saving is one of the main services that Tesdey Bank has to offer. Customers prefer this service for many reasons; especially credit clients use the service and help themselves save for a self-financing strategy. On the other hand, the bank had an ongoing compulsory saving account which stopped according to customers feedback to it.
Piggy bank (Muday bank):- this type of saving is provided by Tsedey Bank so that customers can make savings day to day by using a small box that can be placed at their home. At the end of the month, the customer can submit their savings to their account through the nearby branch.
Door-to-door saving collectors:-  this unique  service is provided by Tsedey Bank through specific recruited workers who move door to door to business centers or customers' residential places and practice saving mobilization.
Field-level saving collection (Mobile Banking):- Tesdey Bank is pilots the literal meaning of Mobile Banking, where customers can enhance their savings.
Tesdey Bank Loan Services
Today banks provide credit services to support customers who want to start a business from scratch, expand their investment, and /or acquire an asset. There are plenty of optional services provided for this matter.
Group Loan

This is a type of service where customers can get collateral-free loans by forming a group with 3-7 members. In reference to the purpose of the request and characters, the service is classified as:

Installment Loan:-customers who are involved in non-agricultural businesses and own a business with a low calculated risk can access this loan whereas the amount determines by the customer's monthly Business cycle (cash flow) record.
End-Term Loan:- this is a credit provided for customers who are involved in the agriculture business, the loan is to help during the agricultural manufacturing cycles and activities like crop production, farm oxen purchasing, and so on, and after the production cycle is passed and turns for harvesting, the customers would repay their credit.
Household Asset Building Program (HABP) Loan:-is a type of service that stands to provide a loan for parts of the community who are under chronic food insecurity (CFI), the aim is to deliver a micro-credit along with packages of agricultural extension services including supports like preparation of Business plan and technical practices.

Individual Business Loan

Is provided for those who want a credit request that lies between what commercial banks and the micro finances offer. This means the loan is for individuals who already have a business or an asset and are in a better capital adequacy.

Asset Loan

Asset loan is a salary-based loan type that is provided for the purchase of house constructions, house maintenance, or for household purchasing. This service mainly aims to ease up the civic servants especially those working in the rural areas.

Micro & Small Enterprises Loan

Tsedey Bank started providing this service with the aim of minimizing unemployment and the number of unproductive young generation. This loan allows the unemployed youths, especially  those who allocated towns to start their own business and investments. The loans are to be differentiated through their amount and collateral alternative. In consideration of the high possibility that customers might not be able to provide material collateral to access the loan, individuals, groups and the government can be held as a guarantee.

Energy Supply Technologies Loan

Tsedey Bank increasingly provides financial support while the regional government implements poverty alleviation policies and strategies in the region. Among poverty alleviation policies, the government has increasingly worked to supply alternative energies for farmers to enhance sustainable bio-gaze and sustainable energy development activities in the region. To realize this program, the bank supports the government in providing loan for farmers. This enables Tsedey  Bank to be one of the institutions that support the government's zero percent carbon emission targets by 2025.

Agricultural Inputs Loan

Agricultural input loans were previously facilitated by the government, under the National Bank of Ethiopia agricultural and cooperatives extension agency bureau, working to modernize the farming system in regions. The government started facing difficulties to collect the repayment on time; hence, Tsedey Bank made an agreement with the Bureau. The bank started providing loan and collecting the repayment since 2006 E.C and serving  the government as its major agricultural inputs provider and inputs sales agent of the region.
Interest-Free Banking
Tsedey Bank provids Interest-free Banking services  for people who would like to issue their savings and Banking without any interest being acquired, especially for the Islamic population. This service has different rules, regulations and categories.
Financing Products

Murabahah
Istisna
Salam
Qard

Saving/Deposit Products

With/Safekeeping/ accounts

Wadiah saving account
Wadiah current account

Unrestricted Mudarabah investment accounts

Mudharabah saving account
Mudarabah fixed-time investment accounts

Foreign currency deposit accounts

FYC Wadiah saving account
FYC Wadiah's current account
Tsedey Bank also has a correspondent account in a cooperation with the known CAC International Bank, which is located in Djibouti. This account allows border-cross merchants to transfer their products easily.
Contact Information
Tsedey Bank phone number: +251-115-584-789
Tsedey Bank email address: [email protected]
SWIFT: TSDYETAA
Tsedey Bank Head Quarter Building: Legehar, Ras Mekonen Ave, Addis Ababa, Ethiopia
Tsedey Bank Website: tsedeybank-sc.com
Latest News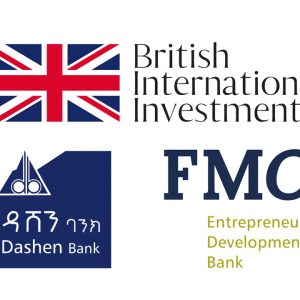 BII and FMO Announced that they have provided a loan of 20 million dollars each for a total of 40 million dollars to Dashen Bank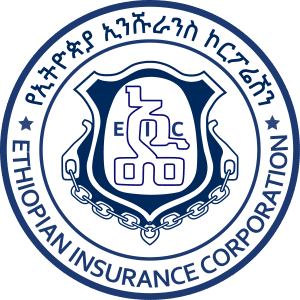 The total insurance coverage of the Ethiopian insurance corporation, which holds the largest market share of the Ethiopian insurance industry, has reached more than 4.4 trillion birr.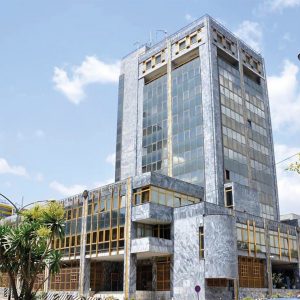 In the 2015 fiscal year, the government, which was faced with a huge budget deficit, found that the direct loan (Direct Advance) taken from the National Bank of Ethiopia was more than 180 billion birr.