Breaking: Tsedey Bank Officially Launches Operations in 2022


Tsedey Bank, previously known as Amhara Credit and Savings Institution (ACSI), has officially begun operations today on September 24, 2022. In doing so, the bank has upgraded its status from a microfinance institution (MFI) to being the first newly launched Ethiopian bank in 2015 E.C (2022-23 G.C fiscal year). A total of 148 branches were simultaneously opened in Addis Ababa and the Amhara region during the day.
The history of the bank dates back to 1996 according to Gashaw Workneh, the Chief Corporate Property Manager of the Bank. Initially established as a "Rural Credit Service" with only ETB3 million to its name, the institution was elevated to an MFI– Amhara Credit & Savings Institute (ACSI)– a year later in 10 zones of the Amhara region. In its 20 years of operation, it managed to become Africa's top and world's 6th best credit and savings institute.
Two decades later, the firm grew large enough to transform into a fully operational bank under the name Tsedey, a term referring to the spring season where Ethiopia transitions from a time of rain and cold to a period of sunshine, warmth, and optimism. The name will perhaps be a symbol of what this bank can do for Ethiopian citizens and businesses without adequate and appropriate financial reach.
Tsedey Bank, as a NEW Bank, comes as one of the Highest Capitals Recorded
Tsedey Bank, upon its inauguration, registered one of the highest capitals recorded among new banks, with net capital and signed up capital reaching ETB11.3 and ETB7.75 billion, respectively. As per the article by Ethiopians Today, Tseday has a total asset of more than ETB40 billion, ETB24billion of total savings, and has disbursed an aggregate of ETB28.8 billion loans.
However, the establishment of Tsedey Bank comes at a time of vigorous competition.  The number of local banks increased from 18 to 30, just in the last year, adding one bank every month, on average. These include Goh Betoch, Amhara, Ahadu, and Tsehay Banks, in that particular order. As a matter of fact, the number is just so because an additional 13 banks in the pipeline failed, as they could not meet even the ETB500 million minimum paid-up capital, which was raised to ETB5 billion a few months back.
The upsurge followed the NBE's new banking proclamation, which permitted the establishment of interest-free banks and the transformation of MFIs into banks. Furthermore, it is worth noting that the Ethiopian government recently deregulated the banking sector, allowing foreign investors to enter the market.
Understanding this nature and trend of the sector, Tsedey hopes to arm itself with up-to-date and sophisticated technology. Just last week, the bank installed an ETB270 million data center in Bahir Dar, a northern region in Ethiopia. The information center, being one of high capacity, complexity, and longevity, had required the staff to undergo the required training to ensure the hub is run smoothly and efficiently. The firm considered the move a necessity rather than one made out of luxury. At the launching event, Tsedey Bank's CEO, Mekonnen Yelewemwessen duly noted, "Besides capital, valuable and meaningful technology is imperative to survive and thrive in the banking industry."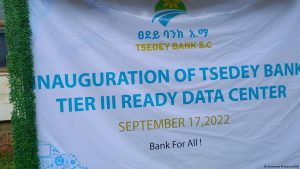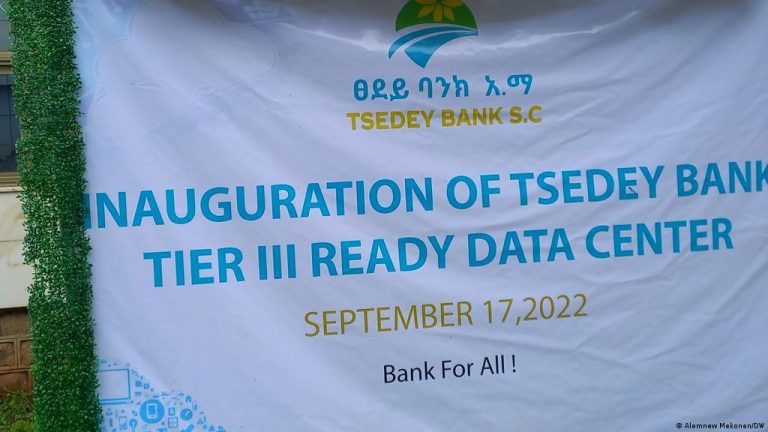 Tsedey Bank Future Vision
Tseday Bank is sure to face strong competition from the already existing private banks in the country in addition to foreign banks poised to enter, and potentially dominate, the banking industry. Mr. Gashaw, as per Fana Broadcasting Corporation (FBC), remarked that the bank will continue providing quality service and strengthen its international competitiveness by introducing new systems. Only time, and perhaps some experts, will tell whether Tsedey Bank's tremendous success as a microfinance institution will spill over into its future as a private bank in Ethiopia.
Addis Ababa, Ethiopia (September 24, 2022)