Partial Financing
Anbesa Platinum Saving Account
Consignment Payment
Anbesa HelloCash
Mobile Money Platform
Lion International Bank launched a digital loan service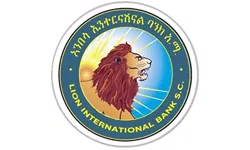 Lion Bank launched a digital services app that allows it to provide digital credit services without collateral. "Alegenta" Digital loan services, the Bank announced this new digital loan service on  its graduation ceremony held on  April 5 at the Hyatt Regency Hotel.
Mr. Daniel Keste the president of Lion Bank, stated that Lion Bank allocated a 500 million birr revolving fund for digital loans specifically for this service, the bank is partnering with Quantum Technology Solutions on the development of the Alegenta service application, and that "Alegenta" stands to serve citizens who are managed by salary and daily income said Mr.Daniel.
The president added that the digital loan service is a collateral-free service and that any customer with a savings account can access the service only by using their mobile phone without making a presence at the bank or providing collateral security.
Following the fact that Lion Bank Launched a Digital Loan Service, it is provided under 5 different calcified sectors, Alegenta salary loan, Alegenta for the ride and taxi drivers, Alegenta for small and medium enterprises, Alegenta for electronics and furniture purchases, and Alegenta for those who need financial support.
What follow after the Lion Bank Launched a Digital Loan Service
Currently, the Alegenta Salary Loan Service, which has been put into operation, is where customers can access loans and make payments to overcome the financial problems that exist in between salary paid times.
It's been stated that the remaining four credit services will be put into operation later, and the full operation of this system will benefit the customers of other banks as well.