CBE Birr and Fuel Up are now officially launched
CBE Birr and Fuel Up, the two digital applications service start has been launched by the Commercial Bank of Ethiopia (CBE) in joint with National Oil Ethiopia, and the Ministry of Transport and Logistics.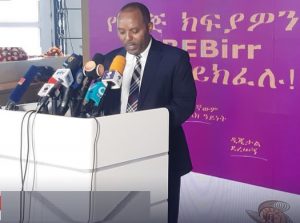 CBE Birr and Fuel Up provide digitalized fuel payment
Commercial Bank of Ethiopia has a CBE birr application in use allowing different banking services to be handled digitally, the application is now updated and come to a form where it includes Fuel payments, it is known that in the previous year, the Bank collaborating with Eagle-Lion technology system and developed an application called "Nedaj" which gives the Commercial Bank of Ethiopia's customers a privilege to pay their fuel expenses digitally(free from any cash process)and the newly updated  is also in a similar aim of service dispense.
Even though Telebirr has taken the leading role on the digital payment transformation on the fuel sector, CBE is becoming highly competitive with updated technological platforms like the newly developed application "Nedaj".