Telebirr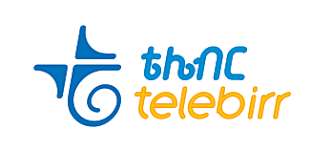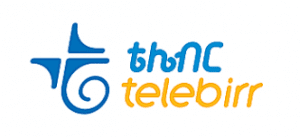 Telebirr is a  mobile money service  provided by Ethio Telecom  which has the main purpose of inclusion of all Ethiopian community to the digital payment practice and easing up day to day tasks by implementing cash free life style it  enables customers to transfer money, make service and utility payments, buy telecom services, and recently the service has updated its system to form that customers can get time-term loans without providing any warranty using their hand phone.
Where to find the Telebirr application
The updated  application  "telebirr pro" which is more accessible and easy to use and customers can download the application from the play store if they are Android phone users and /or from the App Store if they are I phone users easily by  simply searching  on the search engine and install it and for those who already have the application it is a must to update it to the latest version of it.
Telebirr  main services

It  financial service is a digital-based micro-credit, payment, and saving service aiming to include the undiscovered part of society by the banking sector only by using easily accessible  platform. services include
Cash deposit and withdraw
Service and utility payment
Employee payroll enroll
Transfer money by using phone numbers
Receive international inmate
Buy  telecom airline and packages
Borrow money without guarantee hold
How to register for telebirr service
Customers need to be registered through the nearest Telebirr agent or easily through their phone by  downloading the updated the application and  register by fulfilling the listed requisition (personal fill of requirements or with the assistance of the Ethio telecom quick fill ) to get access to the provided services.
What are the requirements to register for telebirr service?
Customers should attach one of these as their identification expression  ( kebele ID, Passport, Educational or work ID, Driver's license )
A formal picture of themselves and last but not least a  Phone number that is valid in the Ethiopia region.
After the approved registration customers can now access all  services easily by using their pass-code, which the customer is going to need to through most of the  service processes.
How to make the cash deposit and withdraw by telebirr
The first thing is that customers need to own an account and if not new customers can begin by registering then they can make a cash deposit through the nearby  agent by using their phone number and /or QR code of their  account.
How to pay service and utility payments by telebirr
Payments can be processed from one individual to another individual, individual to service providing companies, companies to their employees, and so on, Ethio telecom  has updated its application to the simplest and easiest form where transferring money to a person or to multi number of people at a time is possible and simple to process.
For service payments, customers can pay for their  DSTV credit, wifi credit, electrical consumption, Ethiopian Airline travel tickets, unity park entrance ticket, Traffic penalties, and any of their day-to-day consumption whether the payment receiver owns a Telebirr account or not.
How to transfer money by telebirr
Customers can easily transfer an amount of money by using the USSD * 127# or by using the application the only required information would be the receiver's phone number or their  QR code, whether the receiver is a telebirr user or not the transaction will be processed with no time.
Telebirr International remittance
The digital services makes getting border crossing money transfer directly into your pocket effort less than it could ever get, meaning that customers who have money sent from any part of the world can receive their money on their Telebirr account and then directly to their pocket exchanged to ETH birr promptly.
How to buy mobile airline by telebirr
airtime service options where customers can buy airline or optional telecom packages.
How to borrow money from telebirr
There are  three different solution service options for customers requiring loans without presenting a reference. amount of money that a customer can access up to 36,000 ETH birr loan which is classified based own service type and steps.
Telebirr mela
How to borrow money by telebirr mela
Allows individuals to get microcredits only by using their contact number, this service  has classifications based on  repayment time limit and permitted amount of cash to get the credit
Telebirr mela daily:- is a loan type were customers can acquire on a daily bases, meaning that the repayment period for this service is 24 hours long, customers can borrow 5 to 2000 ETH birr which has to be paid back on a time limit including the 1% loan interest and when the repayment period expires the repayment rises by  0.5% of the borrowed amount per a day as a penalty.
Teleirr mela weekly:- have a week-long repayment period, customer can access a 5-5000 ETH birr loan with 3% loan interest, and if the repayment period expires the payback will rise by 0.5% penalty fee.
Telebirr monthly:- the repayment time duration for this service is a month-long, 5-10,000 ETH birr loan is accessible with a 6-10% interest rate accordingly to the borrowed amount and a 0.5% penalty payment if the repayment time limit passes by.
Telebirr medaresha:-  is a service provided to support part of the community who lives on a salary base, this service allows customers to access loans for their daily consumption during the time between a salary to the next salary. It is only accessible for those who receive their salary through telebirr.
Telebirr sanduk
customers can deposit money and acquire 7% annual based saving interest on their deposit, unique future of this  service in comparison to the other Bank deposit service is that the calculated interest is added to the customer's account on daily bases. Customers can use their deposit, transfer, withdraw, or process payment with it anytime.
Telebirr edekise
It is a direct sense of letting customers use their account as their pocket money and provides loans in times of shortage, users can borrow money when they face cash shortages on their daily consumption ( shopping, medical care, hand-to-hand services, etc..) the payback time limit is one week and if the customer didn't manage to process the repayment during this duration the credit would be paid back from there  deposit.