Pros and Cons
Ethiopia's first Islamic bank
Full interest free bank
Poor online banking
No saving interest
10 number of brunches
ZamZam Bank Information
Contact Information
SWIFT

ZAMZETAA

+2515582308 or 9670

27002/1000
Can Check Balance
Can Transfer Money
View Account Statement
Can Control Progress
Can Pay Bills Online
Mobile Application
Balance Inquery
USSD Application
Mobile Top Up
Money Transfer
Apply for a loan here
Banks Ethiopia gives you the access and information you need to get car loan and house loan services in Ethiopia from the bank of your choice. If you are a non resident and/or a foreigner with origin of Ethiopia looking for these loan services, make sure to visit our diaspora mortgage loan and diaspora vehicle loan pages to acquire a more detailed information.
About ZamZam Bank
ZamZam Bank is the primary genuinely committed Islamic bank set up in Ethiopia. It has gotten a permit from the Central Bank on 28 September 2020 to provide clients within the nation with interest-free banking exercises. ZamZam Bank plans to receive a technology-based approach from the initial day of its benefit, building on the skill of the establishing individuals.
ZamZam bank plans to take after a technology-based approach from the primary day of its operation, capitalizing on the encounter of the establishing individuals. The customer is at the centre of this approach, which can make the bank adjust to advancing client needs powerfully.
ZamZam Bank Milestones
2006: Members of Zemzem Bank Organizer (Dr. Nasir Dino, Dr. Ahmed Hussein, Dr. Endris Mohamed and Jamal Muzein) began talking to the country's top officials.
2007: The House of Peoples' Representatives of the Federal Democratic Republic of Ethiopia (FDRE)Proclamation amended June 2000 Banking Proclamation No. 592/2000 August 19/2000 by Negarit GazetaPublished.Sub-Article 2 of Article 22 of this Proclamation National Bank Interest-Free Deposit. It may issue directives to regulate banking activities related to fundraising and use. It came out with a historic change. Official application of Zemzem Bank organizers to the National Bank and they began preparations for banking.
2009: National Bank of Ethiopia announces the first draft to stakeholders for Interest-Free BankingJune 2010 Guidelines.
2010: On September, 2011, the National Bank of Ethiopia (NBE) released the 2nd Interest-Free Bank Directive. On  October 8 All banks and founding banks are invited for discussion Zemzem Bank organizers are actively involved. On November 2011 An important and hopeful meeting for the members of Zemzem Bank Held at Addis Ababa Theater and Culture Center.
ZamZam Bank Share
December 2010 ZamZam Bank's modified share document, which was formed Prospectus submitted to the National Bank of Ethiopia was presented and collection of capital started.
At the time, the banking industry's initial capital was 137 million birr. This was collected from 6300 people Collected (at the time, the National Bank's small banking capital was 70 million birr). A meeting of signatories was held at the Millennium Hall on April 2012 and by approving the Memorandum  of Article of Establishment, the board of directors was chosen. Directors.
2011: September 9, 2014 – The National Bank of Ethiopia (NBE) announced that it has decided to establish an interest-free bank with a regular bank and provide only window services. After discussing the matter with the signatories of Zemzem, who were gathered to form a full interest-free bank, they expressed their dissatisfaction with the proposal.
The peaceful struggle continued with political leaders. Letter to former Prime Minister Meles Zenawi was written by Zemzem Bank organizers. And There was no answer.
In a letter dated January 10, 2004, Zemzem Bank announced that it would increase its capital to 500 million and start regular interest-free services through the window or return the money collected to its members. Later when Hailemariam Desalegn is the Prime Minister of Ethiopia there was still no answer. The 137 million birr collected was returned to share holders through a long and arduous process.
2017: A letter requesting the rebirth of Zemzem Bank from Zemzem Bank organizers was presented to Prime Minister Dr Abiy Ahmed. Expert discussions were held for several months.
2018: A letter to the Governor of the National Bank of Ethiopia, Dr. Yinager Dessie, on May, 2018, a letter was written asking him not to forget about the re-establishment of the bank. The Governor of the National Bank of Ethiopia, Dr. Neger Dessie, has announced that he will re-establish the Zemzem Bank SC on May, 2018. In the evening, Prime Minister Abiy Ahmed congratulated the people of Ethiopia.
The National Bank of Ethiopia (NBE) has ordered the opening of a bank account for the sale of shares based on a May 2019 application.
2019: On September, 2019, the organizers of Zemzem Bank announced that they have met the National Bank with a capital limit of 500 million birr.
Stock sales continued under public pressure. November, 2019 Millennium Hall Signatories Conference held in full swing. The constitution and bylaws were approved. Board of Directors elected.
September 2019: Zemzem Bank Managers 630 June 5, 2012 Office
June 2020: The Board of Directors of Zemzem Bank was approved by the National Bank of Ethiopia. Members of the Board with advanced education, financial skills and business experience Are included.
July 2020: As soon as the signing ceremony is completed, the bylaws and bylaws are approved.
Business Registration Certificate (with a capital of 1,709,707,000) in business Ministry was given.
September 2020: Date of signing of the National Bank's banking license
October 2020: The National Bank of Ethiopia has launched its first banking operation in the country Date of issuance of license to Zemzem Bank SC in a special ceremony.
ZamZam Bank Services
ZamZam Bank Accounts
Diaspora Account

ZamZam Bank offers a diaspora account for their international customers. To get a diaspora account, you must be Ethiopian or have Ethiopian origins.

Documents needed to open a Diaspora Account

Renewed Passport
Verified work permits for non-residents
Yellow card
Letter from the nearest Ethiopian Embassy if you are not present while opening an account
Application form provided by the Bank

The initial deposit needed to open a ZamZam Diaspora account is USD 100. It can be transformed using SWIFT.

Quad Current Account

ZamZam Bank offers Quad Current Account according to the contract of Quad. The initial deposit to open a Quad Current Account is ETB 250. After that, there is no limit to depositing or withdrawing your money. Quad Current Account holders can access a debit card, internet, and mobile banking. Customers can withdraw money in cash, ATM, POS, account transfer, debit card, and internet and mobile transactions.

Benefits of having Quad Current Account

Customer and Bank do not exchange profits or losses
Cheque book facility
Inter and intra money transfers free of funds (only locally) up to the limit set by the concerned government body
Free monthly bank account statement

Qard Non-Resident Foreign Currency Account

Quad Non-Resident, Foreign Currency Account, is provided for foreign nationals, ampoules of international organizations, NGOs, and embassies. Its employees who live and work in Ethiopia receive salaries in foreign currency.

Like Quad Current Account, Quad Non-Resident Foreign Current Account has no deposit and withdrawal limit. However, Deposits from local sources are not allowed. You can withdraw your money through cash and the counter upon presenting your travel documents. The initial deposit is USD 100.

Benefits of Quad Non-Resident Foreign Currency Account

Can operate by check
It can be used for travel allowances
When sending money abroad, there is no exchange commission charged
Interest-free unless permitted explicitly by NBE
ZamZam Bank Financing
Sharia Compliant Financing

Murabahah (Cost Plus Profit) Mode of Financing

This is an agreement between ZamZam Bank and the customer where the Bank agrees to buy items the customer needs and sells them profit added to the cost.

Bai'Salam

This is when a contract where early payment is made for a specific defined product besides gold, silver, and money that will be delivered later on a given day.

Istisna'

This is a contract to sell specific properties to be built with an obligation to ZamZam Bank to deliver those properties to the customer once it is finished, along with the price, delivery date, and location that have been mutually agreed upon.

Ijarah

This is a form of Shari'ah mode financing in which ZamZam Bank leases identified assets to the customer for an agreed-upon rental fee and lease term.

Musharakah

This is joint financing between ZamZam Bank and customers to divide earnings and losses following a predetermined formula.

Mudarabah

This is when ZamZam Bank lends money to another party or mudarib so they can invest in businesses.

Kafalah (Letter of Guarantee)

This is a written obligation issued by ZamZam Bank to pay sums of money to the beneficiary, whether local or foreign, if the obligor fails to honor their promise following the terms and conditions of the guarantee, agreement, or contract.

Personal Financing

Personal financing is to finance a building or purchase of a residential home and to buy cars (personal vehicle financing).
ZamZam Banking
International Banking
Trade Services: This is used for import and export letters of credit, cash against documents, and advance payment.
Foreign Transfer Services: This service is used for incoming and outgoing fund transfers from foreign banks to ZamZam Bank and from ZamZam Bank to Foreign Banks respectively, through SWIFT.
Remittance Services: ZamZam Bank uses this service in collaboration with authorized remittance service providers.
Contact Information
Zamzam Bank phone number:+2515582308 or 9670
Zamzam Bank email address: [email protected]
SWIFT: ZAMZETAA, Addis Ababa, Ethiopia
Zamzam Bank Head Office: Ethio china friendship road, Kadco Building, Addis Ababa, Ethiopia
Latest News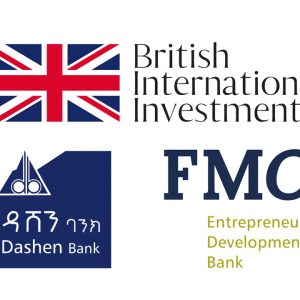 BII and FMO Announced that they have provided a loan of 20 million dollars each for a total of 40 million dollars to Dashen Bank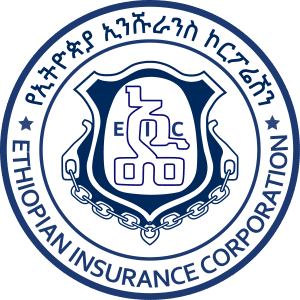 The total insurance coverage of the Ethiopian insurance corporation, which holds the largest market share of the Ethiopian insurance industry, has reached more than 4.4 trillion birr.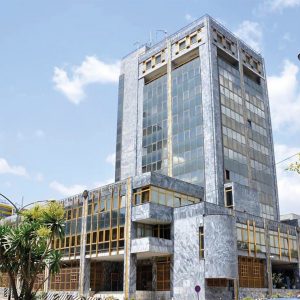 In the 2015 fiscal year, the government, which was faced with a huge budget deficit, found that the direct loan (Direct Advance) taken from the National Bank of Ethiopia was more than 180 billion birr.