IFB
Eldery saving account
International Banking
Fajr (Interest free banking )
Pros and Cons
well experienced Ahutorizers
services are provided inconsideration of all communite
Independent IFB (Fajr)
few number of branches
148 Branches
Tsehay Bank Information
Contact Information
SWFIT

TSCPETAA

+251 114 70 68 54

2506

+251 114 706152
Can Check Balance
Can Transfer Money
View Account Statement
Can Control Progress
Can Pay Bills Online
Mobile Application
Balance Inquery
USSD Application
Mobile Top Up
Money Transfer
Tsehay Bank Exchange Rate
The exchange rate for Tsehay can be found HERE
About Tsehay Bank
Tsehay bank history
Tsehay Bank is one of a succession of fourth-generation new private banks in Ethiopia, tsehay bank history begins from its establishment with capital of by2.8 billion birr, with 734 million paid-up capital by its 373 shareholders holding account for 35% of total share value and in comparison to other industry players the Bank has the smallest number of shareholders. The establishment proceed following the Shareholders' General Assembly on February 18, 2021, held at Sheraton Addis Hotel.
The official opening of Tsehay bank took place on July 23, 2022, in the presence of the National Bank of Ethiopia Governor His Excellency Dr. Yinager Dessie, the bank inherits its nomination from the Amharic term "Tsehay" meaning "The Sun," and a motto of "For All," which is in consideration of its financial inclusion objective as a Bank.
The Bank's vision is to become one of the best private Banks in East Africa by the year 2040 and its mission is to satisfy stakeholders' by ensuring service excellence that appeals to the ever-diversifying and growing needs of customers. Institutional shareholders of Tsehay Bank have extensive experience and success in the country's various business segments, starting from its chair of the directorate board Taye Debekulu who was the previous president of Hibret Bank, and all the other shareowners have untied their professional legs by playing a success full roll on sectors like Banks, manufacturing, agriculture, domestic trade, import, export, and many more sectors.
Tsehay bank history shows that the Bankstarts operations with 30 branches in Addis Ababa and other major towns and cities across the country and plans to grow its number of branches to 100 at the end of 2023. The bank builds its core values on Integrity, customer service, teamwork, empowerment, professionalism, learning organization, and corporate citizenship which are the main guide for the Bank's actions and responses to its various stakeholders.
Services Provided by Tsehay Bank
Deposit Products
all of Tsehay bank branches provides different domestic banking services for local customers. customers can process their banking activities locally through their:- Saving Accounts, Tsehay Bank Special Offers, IFB (Interest-Free Banking Saving products)
Saving Accounts:- Ordinary saving account, Education Saving Account, Special saving account, Eddir Saving Account, Salary Solution account, Muday saving Account
Tsehay Bank Special Offers:-  Youth Saving Account, Woman saving, Elders account, Teen Youth saving account, Minor/juniors Saving Account.
IFB (Interest-Free Banking Saving products):- Tsehay Interest-Free Banking (IFB) carries on its service following sharia's principles of business with a brand name of ' Fajr' which means sunrise in Arabic with its own assigned color and logo, the service  is provided for customers at  all of Tsehay bank branches
Tsehay bank stands by on best satisfaction to its customers and The Bank has been providing its IFB in compliance with acceptable Sharia principles at all of its branches, services include all the saving products (Wadiah Saving Accounts, Mudharabah Saving Deposit Accounts, IFB Accounts in Foreign Currency)
Accordingly, the bank has formed a renowned Sharia advisory committee and summoned respected religious fathers as its IFB service advisors, and launched two full-fledged IFB branches in the city of Addis Ababa And Sheger towns with a plan of extension. Fajr is accessible to all individuals, private business entities, and governmental institutions fulfilling the eligibility criteria of Tsehay bank.
Credit Products
The Bank provides commercial loans to its eligible customers to meet their day-to-day working capital requirements and for investment purposes.
Loans & Advances:- Export financing, Manufacturing loan, Domestic Trade Services, Construction Loan, Import Financing, Transport loan and others, Overdraft, Domestic Guarantee
IFB Financing:- Murabaha Financing, Ijara Financing, Bai' salam Financing, Guarantee (Kafalah), Qard Pre-Shipment Export
International Banking  :- Tsehay Bank has a package of services for its customers outside of the country that facilitates international payments, handles import and export transactions, and provides expert advice to customers to ensure the smooth flow of cross-border trade, and above all to the entire satisfaction of all parties involved.
Major International Banking Services
Import and Export Letters of Credit (L/C)
Cash against Document (CAD)
Foreign Transfer Services, both incoming and outgoing
Sales and Purchase of Foreign currency
Correspondent Banking:- The Bank maintains an account relationship with authorized banks across the globe.
Remittance and FOREX:-Tsehay Bank provides foreign exchange remittance services (inward and outward transfers) by SWIFT and other remittance service providers.
Digital Banking
Tsehay Bank provides different digitized banking services for its customers aiming at minimization of cost and time and increasing the bank's online accessibility through its Payment Cards, ATMs,POS Terminals,Mobile Banking,Internet Banking,Mobile Wallet,Agency Banking.
Latest News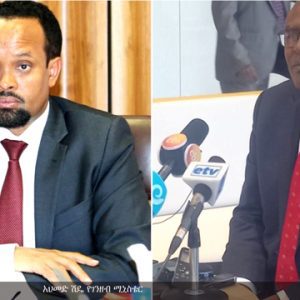 The Ethiopian finance minister has announced that the required criteria which for establishment of new Banks in Ethiopia will face some changes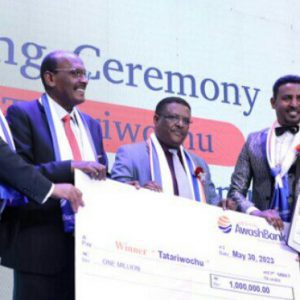 Awash Bank had a closing ceremony held for the entrepreneurship competition called "tatariwochu" competition has been going on for a year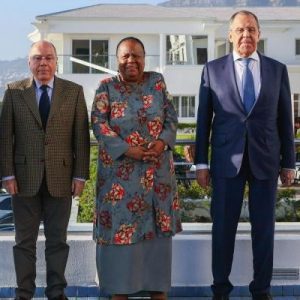 The member countries of BRICS met in Cape Town, South Africa, and focus on creating an additional currency for world trade other than the dollar