Deiaspor Banking and loan
MFI loan
Agrecultural loan
Interest free Banking
Micro-Finanace institution's loan
Pros and Cons
pursiuts on women empowerment
support MFI
Several dispora service choices
400+ Branches
undeveloped Internet Banking
Siinqee Bank Information
Contact Information
SWIFT

SINQETAA

011-215-0481
Resident Foreign Currency Accounts (RFCY)
Non-Resident Transferable Birr (ETB) Account (NRT)
Non-Resident Non-Transferable Birr Account (NRNT)
Retention Accounts
Foreign Currency A/Cs for Ethiopians in Diaspora
Can Check Balance
Can Transfer Money
View Account Statement
Can Control Progress
Can Pay Bills Online
Mobile Application
Balance Inquery
USSD Application
Mobile Top Up
Money Transfer
Term Loan

2

Motor Vehicle Loan

1

MFI loan

1

Loans for International and domesticTrade

2

Partial Financing

2
Personal Saving

2%

Women Saving

2%

Youth Saving

1%

Diaspora Fixed Time

3%
Apply for a loan here
Banks Ethiopia gives you the access and information you need to get car loan and house loan services in Ethiopia from the bank of your choice. If you are a non resident and/or a foreigner with origin of Ethiopia looking for these loan services, make sure to visit our diaspora mortgage loan and diaspora vehicle loan pages to acquire a more detailed information.
About Siinqee Bank
Siinqee Bank, the Formal Oromia Credit & Saving, is among the first microfinance institutions (MFIs) to grow it self to banking institution after the central bank of Ethiopia allowed MFIs to evolve into full-fledged banks.
Siinqee had its transformation on May 2021 with 22 shareholders and a paid-up capital of 4.4 billion birr. Which the shareholders manages to rise in to 7.45 billion birr. The bank  pursuits values like integrated, inclusive, and innovative banking and microfinance services so that women possess it in the society.
Siinqee bank branches has reached over 400 branches across the country, 2 million customers, and has manage  to mobilize 6.1 billion in deposits. with a total capital of 8.09 billion Br. Siinqee Bank made its official debut in the banking industry with a capital base that puts it on a footing with veterans a few months ago.
Services Provided by Siinqee Bank 
Ordinary Savings Account
Ordinary saving account is an interest bearing deposit account which is provided for all customers who full fill the banks requirement. Customers get there interest every month with their calculated minimum balance.
Siinqee Bank Loan Services
Term Loan

Siinqee Bank provides many loan services classified  to different types based on the term duration.

Short-Term Loan :- is a loan extended to finance the working capital needs and to address other short-term financial constraints of the borrower. The time duration for the short term loan is a maximum of two years.
A Medium-Term Loan :- is a loan that has an extended longer  period than two years, not exceeding a maximum period of five years.
A Long-Term Loan:- on the other hand, is a loan, which has a maturity period than of the rest
Agriculture Term Loan

It is a short to long-term loan granted for agricultural investment , agricultural machinery and  for production input. Applicants for the loan has to be a direct worker on the agriculture sector or involved on related agriculture influential sector (MSME) and purchasers , ago-processing machine manufacturers and  animal production (production of dairy and poultry and livestock fattening activities)

Motor Vehicle Loan

This  Loan type  is a term loan granted for the purchase of new motor vehicles. Meanwhile the loan doesn't  include the cost of spare parts or luxury items. The loan is provided for customers who full fill the General Eligibility Criteria, and the specific requirements for this service.

Domestic Trade and Services (DTS) Loan

Credit assistance in the form of working capital is crucial for smooth flow of goods from producers to end users or consumers through local traders. This service encourages domestic  goods and services , goods like imported or locally produced encouraged through bank financing and rendering of services like trainings, legal advisory ,investment advisory and many more.

Tourism and Hospitality

Tourism and hospitality industry  presumes a lot of huge sectors than it seems , industries like ; hotels and  resorts , cultural exposures, food and beverage ,Siinqee Bank understands that supporting the tourism sector would be a hit of many birds with one stone . loan request for this sector is most of the time medium and long-term since it requires some amount of time for recovery.

Loans for International Trade

This loan category comprises both export and import related business activities. The Bank grants loans for export of agricultural products ,raw minerals or semi-processed minerals, industrially manufactured or semi-processed products.  The loan is  provided in the form of revolving credit facilities and advances against sales contract and letter of credit in addition to financing in the form of term loans, and overdraft facilities.

Partial Financing for Acquired and Foreclosed Collateral

Partial Financing is a financing scheme whereby the Bank  holds customer owned properties as a collateral which has an equivalent price with half of the loan . properties like  buildings, vehicles, machinery, and business establishments . this service have special eligibility criteria in addition to the general requirements ,Even under those full filaments Such loans are not allowed to a customer for more than two times a year.

Syndicate Loan

:- this is a type of loan where Siinqee Bank and other financers shares in agreement  of the term length, the purpose of this loan is to finance longer term investments which requires a large amount of funding. The funding may be used to acquire fixed assets and may incorporate a working capital for the project under consideration.

Micro-Finance Institutions' Loans

Micro-Finance Institutions' Loan is a loan availed to institutions which works  on providing  credit for Micro-entrepreneurs mainly in the form of term loans that are repayable within short to medium terms.

Channel Financing

Channel financing is a loan provided for customers in accordance to another customers recommendation of them. It is provided for short term of time   The loan is granted after the supplier or manufacturer signs personal guarantee and/or offers other acceptable collateral. The guarantor shall present the recorded business relationship including payment record of accomplishment and level of purchases/sales.

Loans to Public Enterprises and Urban Utilities

Loans to Public Enterprises are loans to public companies established as legal entity and which have a mandate to borrow funds from commercial banks. Public enterprise loans are granted in the form of short-to-medium-term loan.

Consulting Firm Financing

Consulting Firm Financing is a form of short-term loan extended for the purpose of working capital financing to business professionals engaged in rendering professional services such as Engineering, ICT, Law, Accountancy, Management, Architecture, Art, etc.

Inter-Bank Lending

The Bank may borrow from or lend funds to other banks/financial institutions. These inter-bank money market transactions shall be executed in accordance with the NBE directives. An Inter-Bank Lending is a short-term loan extended by one bank to another to alleviate liquidity shortage of the applicant bank.

Equipment/Machinery Lease Financing

The Bank may avail the Equipment/Machinery Lease Financing for either of the parties to the lease agreement

Idea Financing
Idea financing is a term loan that is extended to individuals/groups for implementing scientific studies, which has recognition in invention and innovation by the concerned government organ. The loan can also be granted for promotion and advertisement of artistic and intrinsic societal cultures, commercial/mass production and marketing of creative ideas that have obtained recognition from the Intellectual Property Right Protection Office.
Loan Buyout

Loan Buyout is a type of arrangement wherein the Bank buys loans from other Banks. This is done when it is believed that buying of the loan is beneficial to the bank. The main objectives of Loan buyout can be to:

Regain ex-customer of Siinqee Bank
Attract new customers from other banks
Increase quality of loan whereby the bank held the collateral as a second degree for loans lent by other banks
International banking
Import Trade Service

Siinqee Bank provides import and export services to its customers who are involved in international business  SIB provides expertise advice and quick customer services with the aim of laying the platform to smooth trade activities and transactions between sellers and buyers.the services is to be provided in accordance to its protocols and requirement for example a customer in need of import trade service needs to be aware of the payment methods (Letters of Credit (L/C), Cash Against Documents (CAD), (A/P) Cash in advance, Consignment) each having there own unique requirement and agreements.

Export Trade Service

Helps customers to get their products to the world wide market through different payment methods(Letters of Credit (L/C), Cash Against Documents (CAD), Cash in advance and Consignment) following a similar process with their specific requirements.

Forex Services

Siinqee bank have its forex license from NBE(National bank of Ethiopia) in order to provide currency services to its customers. Customers can get access to these services at the nearest Siinqee bank branch.
Diaspora & Foreign Currency Accounts
Siinqee Bank  has provided many choices for the wide diaspora community in accordance to there illegibility ,customers (citizens , not citizens ) who are not working or resident at Ethiopia have the following account types:
Resident Foreign Currency Accounts (NRFCY)

These account is open for international customers (international institutions, embassies, foreign individuals who makes there living in Ethiopia )who have an authorized letter from which expresses basic information about the person  NBE together with their request.

Non-Resident Transferable Birr (ETB) Account (NRT)

It is  non-interest-bearing accounts with a specific found sources like    NR transferable Birr accounts from abroad or from payments from other NR accounts and NR foreign currency accounts.

Non-Resident Non-Transferable Birr Account (NRNT)

Non-interest-bearing accounts which are  denominated in Birr.

Retention Accounts

According to NBE's Directive, eligible exporters of goods and services and recipients of inward remittances can open foreign exchange retention accounts, namely: Foreign Exchange Retention Account for 20 % of a single transfer. The remaining 80% will be credited to local currency Account of a single transfer. The balance held in retention account may be kept for an indefinite period of time and shall be sold fully or partly by the request of the account holder.

Foreign Currency A/Cs for Ethiopians in Diaspora

All Ethiopian nationals who  lives and works abroad for more than one year or business organizations which are owned by non-resident Ethiopians located outside Ethiopian territory for more than one year are illegible to use this service.
Types of  Diaspora Accounts
Fixed (time) Deposit Account:is a type of account where customers get interest with agreed maturity date.
Current Account: It  operated by per-arranged procedure  and by using cheque book (based on  preferable choice of the customer ).
Non-Repatriable Birr Account: this account is served for customers who would wish to have a saving deposit  that they can only use for local payments. And the good thing about this service is that the National Bank of Ethiopia  double the minimum saving deposit Interest rate on such accounts.
International Money Transfer
The Bank provides many types of international transactions through all of its branches.
Inward Transfers
Is a service provided for customers to receive their incoming transfers through all of siinqee Bank brunches through remittance Service Providers (Western Union, Money Gram) or from Bank to Bank transfers(SWIFT)
Outward Foreign Payments (Transfers)
Since Siinqee Bank has established similar bank account relation ships with many banks worldwide , individual or organizational customers can request for payments to be proceed  across boards including , medical bills, membership fees , hotel booking, insurance, and  imports (≤ USD 5,000.00).
Correspondent Banks
This service is provided by building relation with prominent banks worldwide.
Interest Free Deposits products
Two categories of deposits:
Non-Mudaraba Deposit

Amana– Current Account
Wadia– Saving Account
Hajji/Umra– Saving Account
New accounts (i.e for women, Children, Education and Retirees)

Wadia- Saving Account
"Wadia" means custody or safekeeping. In a Wadia arrangement, an account holder deposits funds in a bank and the bank guarantees the safety and refund of the entire amount of the deposit, or any part of the outstanding amount, when the depositor demands it.
M Birr
Siinqee Bank provides M birr as one of its service for a day to day transaction , payments , telecom activities and the good future in its customers can use there phone only with no need of internet connection. for further information you may visit the nearest siinqee bank branches
Latest News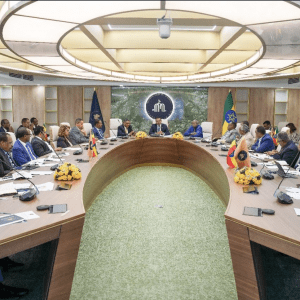 Addis Ababa, November 1, 2023 – In a significant move towards fostering unity and collaboration within the Ethiopian banking industry, the National Bank of Ethiopia (NBE) convened a crucial meeting today with Chief Executive Officers and Board Chairs of various banks. The meeting aimed to communicate the NBE's strategic priorities outlined in its new 3-year Strategy Plan, focusing on assessing the performance and challenges faced by the sector, particularly in credit and foreign currency allocation.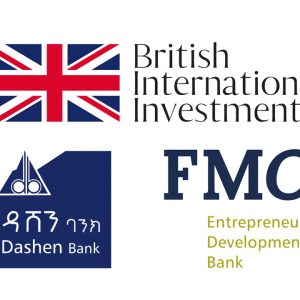 BII and FMO Announced that they have provided a loan of 20 million dollars each for a total of 40 million dollars to Dashen Bank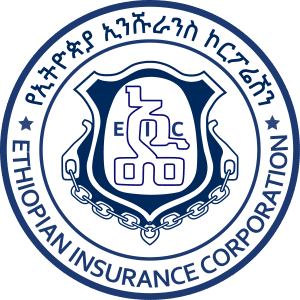 The total insurance coverage of the Ethiopian insurance corporation, which holds the largest market share of the Ethiopian insurance industry, has reached more than 4.4 trillion birr.