Oromia International Bank Review

Oromia International Bank
Current Account Protection
Diaspora Focused Financing
Bank Guarantee Service
Interest Free Banking
Multi Service IFB
Pros and Cons
Various Interest-Free Banking Services
Reliable Overseas Employment Services
Flexible Loans and Advances
more than 300 number of brunches
Complex financing services that require much attention to terms and policies when applying
Oromia International Bank Information
Contact Information
SWFIT

ORIRETAA

+251-11-55-72-113
Optional Diaspora Deposit Accounts
Automobile Loan
Mortgage Loan
Working Capital Loan
Consumer Loan
Can Check Balance
Can Transfer Money
View Account Statement
Can Control Progress
Can Pay Bills Online
Mobile Application
Balance Inquery
USSD Application
Mobile Top Up
Money Transfer
Personal Automible Loan

14

Diaspora Mortgage Loan

9.8

Corporate Loan

14

Investment Loan

14

Working Capital Loan

14
Personal Saving

7%

Women Saving

7.5%

Teen Saving

7.5%

Education Saving

7.5%
Oromia International Bank Exchange Rate
The exchange rate for Oromia International Bank can also be found at ourexchange rates page, along with all other banks' exchange rates in Ethiopia today.
| code | name | buying | buyingTrend | selling | sellingTrend |
| --- | --- | --- | --- | --- | --- |
| USD | United States Dollar | 53.3285 | | 54.3951 | |
| EUR | Euro | 56.7522 | | 57.8872 | |
| GBP | British Pound Sterling | 64.2235 | | 65.508 | |
| SAR | Saudi Riyal | 14.185 | | 14.4687 | |
| CHF | Swiss Franc | 57.398 | | 58.546 | |
| AED | United Arab Emirates Dirham | 14.5198 | | 14.8102 | |
About Oromia International Bank
Oromia International Bank (OIB) was founded on the 18th of September, 2008, and commenced its operations on the 25th of October, 2008. OIB started with an initial authorized capital of 1.5 Billion Birr. Currently, Oromia International Bank has more than 280 branches and a paid-up capital of more than 3 Billion Birr.
Services Provided by Oromia International Bank
Conventional Banking
Savings Accounts
This is an interest-bearing account, which can be opened with a minimum deposit of 50 Birr but can be opened with zero balance for one month, otherwise, the account will be closed. A legal agent can operate the account on behalf of the customer. Additionally, savings accounts at Oromia International Bank can be operated jointly if requested, as it is targeting Individuals, organizations, financial institutions, associations, clubs, etc. Savings accounts have no maximum balance limits.
Current Accounts
Literate customers/legal agents can have a current/demand/checking account opened with an initial deposit of 500 Birr for individuals and 1000 Birr for organizations. The account can be operated jointly, which makes it easier for multiple authorized users to access the account and do payments & deposits. However, withdrawals from the current account are often made by a cheque, which the account holder holds of.
Fixed-Time Accounts
This account comes with a pre-determined maturity date, which is agreed upon between the customer and Oromia International Bank, and is expected to stay within the remainings of the Bank until the agreed-upon passes. The longer the deposit remains at Oromia International Bank, the higher the interest rate is, as the minimum period for fixed-time deposits is 3 months with an initial deposit of 5,000 Birr.
Special Savings Accounts
Handhura Children's Saving Account
Guardians and/or parents are encouraged to have a Handhura Children's savings account, as it can be opened with zero in balance if a deposit is to be made within a month. There's no debit card issued for this account, as it is administered by the parent/guardian, and is operated jointly. Once the minor reaches 18 years old, he/she will have the account under his/her name.
Sinqe Women's Saving Account
This account is targeting only women, as it doesn't have any kind of age limit. It can be operated either individually or jointly and has a zero balance initial deposit as the depositor is to put in money within a month. Services within Sinqe Women savings account:
Can be used for internet and mobile banking services
A bank statement is once monthly
No limits for withdrawal of cash at all times
Hayu Education Solution Account
College, university, and post-graduate students are encouraged to have a Hayu account, as it motivates students to pursue their higher education in form of loans. The interest rate, though, remains the same per-set by Oromia International Bank, and it can be operated via passbook/ATM. Once acceptable collateral documents are presented, customers can get flexible loans as per-set by the credit policy. The customer is allowed to borrow for financing his/her higher education pursuit. To be qualified, the account must be withheld for at least a year.
Salary Solution Account
This account is designed for salaried individuals and their companies/organizations who run their payroll payment roll through Oromia International Bank. Aside from that, the Bank requires the deposited amount, and/or other fixed assets as collateral based on the credit policy. The customer may ask for loans that don't exceed %200 of the total amount saved if he/she saved for at least a year and that the amount saved is at least 20,000 Birr, as the maximum loan period is 10 years. The loan amount to be granted by Oromia International Bank is to be based on one-third of the employee's basic salary but not passing %200 of the total amount saved.
Current Account Protection Scheme
This account is linked with another savings account so that the customer can issue cheques if his/her other account is of insufficient balance. However, Oromia International Bank requires the authorization of the customer to link both current and savings accounts. As long as the minimum balance s maintained, withdrawals can be made at any time of any amount. Whenever there is a shortage of balance in the current account, the savings account is accessed automatically, in which the customer is notified via SMS. To be eligible, saving account holders must have 5,000,000 Million Birr or above, which may vary for several, justified reasons.
Lock Box
Staffs of Oromia International Bank only has access to the key to the slotted locked box. The services can be offered either weekly, bi-weekly, daily, or when depositors want to. The box, which provides around-the-clock deposit service, can have withdrawals whenever the account holder wants to
Saving Account Operated through Cheque
This account is an interest-bearing account that is operated via cheque leaves. As it is targeting high valued customers, there is a minimum balance to start opening the account, since it also gives the flexibility needed for the customer to operate through cheques while also earning attractive interest rates. However, if the account's balance is below the minimum, a penalty is to be charged and deducted. Also, if the quarter's deposit balance reduces to below the required amount set by Oromia International Bank, automatically it is considered as a normal demand deposit and the customer is fined the interest until the balance is rebuilt again above the minimum requirement, as the interest is calculated on the least balance of the quarter. There is no passbook issued for the customer for such accounts.
Investment Solution Account
Investment Solutions account is to help savers to achieve their goals and deposit on a regular basis, either daily, weekly, or on a monthly basis. To open and operate such an account, a customer must have an initial deposit set by Oromia International Bank, as this account can be operated either individually or jointly. If the customer withdraws money before the maturity date, a penalized fine is to be charged, since the service has different interest rates, which requires the customer to withdraw on a specific date.
Provident Fund Solution Account
This is a type of saving accounts, which several private organizations can use for themselves and their employees. The account can be maintained, opened, and operated with zero in balance initially in the name of an individual employee, with the sense that account holders receive higher interest rates than the normal savings rates. Oromia International Bank may grant a term loan facility equaling the amount originally deposited, which customers can use to purchase houses, cars, durable goods, fixed assets, etc. Monthly, the Bank may provide an account statement free of charge.
Retirement Saving Account
Known as Golden Age Saving Deposit Account, this is an account of long term value that is concentrated on saving for a far-distant timeframe, such as retirement. To open and operate the account, Oromia International Bank is to set the initial deposit amount. Apart from that, the account attracts a higher interest rate than the normal savings account, which allows the customer to save for their retirement.
Saving Plus Account
After completing their deposit term specified in the contractual agreement, even before, the depositors will receive the principal plus interest income and marginal loan with modest collateral or at the lower lending rate;
Upon reaching the period end and fulfilling the terms of the program, the client may withdraw his or her savings, including the interest received, renew it, or roll it over into a fixed time deposit;
The account shall be transacted using a passbook.
This is a saving account where customers save some portion of their money to get loans for purchases like vehicles and houses. Once the deposited amount has been maintained for a certain period of time with no withdrawals, a loan privilege facility is given to the customer. Based on many factors, such as the business nature, Oromia International Bank may provide the credit facility at a lower lending rate with fair collateral requirements. Whenever the minimum savings reaches the minimum requirement set by Oromia International Bank, the loan is granted to the customer. Afterward completing the deposit term required, the depositors will get a principal with additional interest income and marginal loan with fair collateral and at the lower lending rate possible.
Interest Plus Account
This account has a higher interest rate, as only selected and eligible customers are allowed to have such an account, as the annually minimum deposit balance required is 1,000,000 Million Birr and above.
Oromia International Bank Credit Products
Loans and Advances
Our Bank offers various financing options to its esteemed customers ranging from short to long term loans designed to meet the particular features of the project/business activity to be financed. List of the major credit products:
Oromia International Bank provides several financing options for its customers, which vary from short to long term loans that are targeted to fulfill certain features of the project/business' activities. The Bank offers:
Term loans

Short
Medium
Long-term
Letter of credit facility

Overdraft facility
Partial Financing of Foreclosed Properties.
Pre-shipment export credit facility
Merchandise Loan
Syndicate Financing
Upon the customer's request, all requirements are to be provided. Once both the regulatory and legal documents are satisfied, Oromia International Bank will start the process. Such credits are to raise one's working capital and finance small to large-scale projects. In the case of Emergency working capital needs, OIB is to arrange and prepare temporary credit facilities to address their customers' urgent needs and demands.
Bank Guarantee
Oromia International Bank offers various bank guarantees suitable to its customers, which are:
Bank Guarantee to IATA
Retention Guarantee
Performance Guarantee
Customs Bond Guarantee
Advance Payment Guarantee
Bid Bond guarantee
Only at Oromia International Bank do you find Trade Credit Guarantee, TCG. A purchaser can get whatever amount of stock from a seller on a credit basis whenever there are working capital shortages to trade on a cash basis. Additionally, OIB offers several custom-made bank products depending on their customers' needs. Beneficiaries of TCG must confirm the originality of bank guarantees from OIB's Credit Management Department at Head Office before actually using them.
Diaspora Focused Financing Schema
Oromia International Bank offers various types of financing schema for Diaspora, such as:
Auto
Personal loans, and
Mortgage
Business & investment loans
when there are working capital and/or projects financing needs that can be done with minimal equity to debt ratio of 20:80 scheme. The loan is to be paid either in foreign currency USD | Euro | GBP Or as contribution equity.
A minimum of %20 of the equity contribution from the diaspora is required, while the rest of %80 is covered by OIB as a loan, which is to be repaid over a maximum period of time that is 25 years.
Diaspora is prompted to submit documents that back up their: Source of Income, Martial Papers, TIN (Tax Identification Number) of spouses for married couples, Yellow Card, etc
Additionally, such loans can be given to the families of the Diaspora if he/she is able to confirm, in writing, that he/she is capable to contribute to the minimum equity contribution set by OIB and/or loan repayment in foreign currency of behalf of his/her family and/or relatives, and also if the Diaspora can submit the prompted documents.
Low-interest rates are reserved for such loans, as there is no commitment fee applicable in case of early payment or settlement of the loan.
Overseas Employment Services
OIB offers banking services for foreign employment agencies and individual employees who are to be hired abroad. It includes:
Bank Guarantee Service
Free of any commission charge and mini-collateral requirement, customers who are engaged in foreign employment service can raise their financial shortage of 100,000 Thousand USD cash to be blocked from their own source.
Advisory Service
Oromia International Bank has a free advisory and orientation service to the employees on how to: Save the salary and gain benefits with OIB, Transfer the monthly salary efficiently from abroad on a very low-cost basis, How to optimally invest the accumulated money in the saving deposit or how to start a new business, and more.
Saving Deposit Service
Alternative deposit accounts are opened for the employees, depending on their and family's needs.
Interest-Free banking
Wadiah Saving Account
Wadiah Saving Account
OIB makes sure to save and refund if something went wrong the entire deposited amount. It is operated by a passbook, and customers get a free account statement once a month. A minimum of 50 Birr is required to open a Wadiah Saving account, and account holders can have access to all online services that are provided
Interest-Free Banking
Amanah (Demand) Account
This is a current account where Oromia International Bank makes sure to save and refund if something went wrong the entire deposited amount. It is to be operated by a checkbook with unlimited depositing and withdrawing at any time. To open the account, an initial deposit of 500 Birr is needed. Customers get a free account statement once a month available upon request.
Labbaik-Wadiah Saving Account
Oromia International Bank offers a special saving plan to customers who want to perform Hajj or Umrah easily. OIB is to accept deposits in Ethiopian Birr and provide corresponding foreign currency. There are unlimited times of withdrawals and no charge when opening the account, as the minimum deposit is 50 Birr. Underaged children are allowed to have their accounts opened by their parents/guardians.
Mudarabah
Customers, who would like to take investment from OIB, can apply for that, and afterward, profit is calculated as per agreed, upon and loss is per capital contribution. The Sharia Audit Certificate is issued when the investment is officially taken. There are two types of Mudarabah with OIB:
Restricted Investment Account
Account-holders get to choose which project they would be engaged in and that the deposited money is to be drawn to. There is a minimum amount required to operate the account, which is 1,000,000 Million Birr. Profit is calculated as per agreed, upon and loss is per capital contribution. There is a flexible tenure of 3, 6, 9, 12 months, and more.
Unrestricted Investment Account
Unlike restricted Mudarabah investment account, the deposited money is to be put at the OIB's general pool of investment. It is to be used for viable shariah investment activities. A minimum deposit needed is 50 Birr. There is a flexible tenure of 3, 6, 9, 12 months, and more. Profit is calculated as per agreed, upon and loss is per capital contribution.
Financing Services
Murabaha Financing
The seller, here OIB, sells a commodity for the price it has purchased, with extra stated profit, that is known to everybody. Customers can get the following services:
Raw materials/inputs for industrial production.
Transportation services and who buy vehicles for themselves/buy vehicles for rent
Tangible commodities
Import & export business activities
Murabaha Financing has many features, to name but a few:
The sale of the commodity is of a deferred price which has a pre-agreed upon profit. The commodity has to come into the possession of OIB, either physically or constructively, before selling it to the customer or to third party agents. Affordable installments to do repayments are to be set by Oromia International Bank and ask for collateral for such a service.
Interest-Free Exporting Financing
Exporters can get free loan interest provided by OIB that runs up to 60 days, while the repayment is of equivalence to foreign exchange buying rate. The documentation is simple and easy but experts have to verify that. OIB might ask for collaterals to give this service out. It has many types:
Advance against Sales Contract from 70 – 90% financing service available
Advance against Export L/C – 90% financing service available
Advance against Export Bills – 100% financing service available
Ijarah Financing
This is a pure rental service or lease contract that the customer, the lessee has the opportunity to own assets, machinery, trucks, etc. the customer gets the ownership at the end of the lease period. Ijarah Financing is categorized into two types: Diminishing Ijarah & Operating Ijarah.
Some of the features in Ijarah Financing by Oromia International Bank:
It follows the Sharia law of financing service
What is mentioned in the contract:
How to use the leased assets
There is a monthly rental fee payment
Use of the property
OIB can't charge compound interest if the customer, the lessee, goes default on payments and/or delays payments, but OIB can enforce high punishment
The lessee, the customer, has the rights to use the assets and is responsible for normal maintenance, as OIB might ask for collateral
Salam Financing
This is a forward sale contract, in which the seller takes the obligation to supply some pre-agreed upon goods to the buyer at some time in the future, with the return of an advanced price fully paid at the spot. Oromia International Bank has a pre-agreed contract between itself and the customer, which deals with future delivery of agricultural products & crafts at the place, quality, and amount. Insurance is a must to ensure risk mitigations, and OIB may get into parallel Salam for the same commodity with a third party or may sell the commodity in the market at the prevailing price, which means the commodity is of a competitive market. OIB might ask for collateral.
Istisna (Manufacture-Sale) Financing
Here, a customer requires a commodity to be manufactured, produced, and developed with certain measurements and specifications. Afterward, Oromia International Bank is to have the say in the commodity manufactured or developed, for the customer and then, after adding its profit margin, sell it to /her. There is nothing exchanged on spot/at the time of contracting, as this is a pure forward contract where the duties of both parties relating to the future. OIB might ask for collateral and offers a fast and easy approval process as well as document verification.
Exchange Rate
Oromia International Bank and other banks' exchange rates can be found here.
Latest News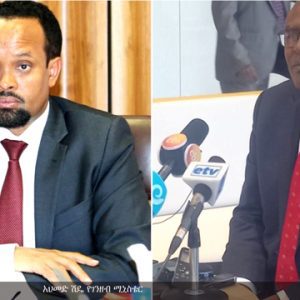 The Ethiopian finance minister has announced that the required criteria which for establishment of new Banks in Ethiopia will face some changes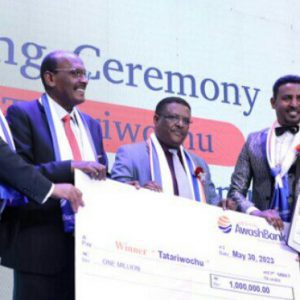 Awash Bank had a closing ceremony held for the entrepreneurship competition called "tatariwochu" competition has been going on for a year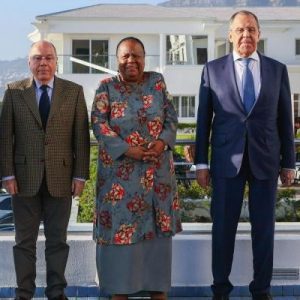 The member countries of BRICS met in Cape Town, South Africa, and focus on creating an additional currency for world trade other than the dollar