COMUNITY BANKING
Ienternet free Banking
90% youth share holders
Community Banking
youth generation inclusive
Pros and Cons
focuse on the youth generarion
several Internet free Banking options
30+ number of branchs
Gadaa Bank Information
Contact Information
SWFIT

GDAAETAA

+251 116392578 or 641
Can Check Balance
Can Transfer Money
View Account Statement
Can Control Progress
Can Pay Bills Online
Mobile Application
Balance Inquery
USSD Application
Mobile Top Up
Money Transfer
Personal Saving

7%

Women Saving

7%

Youth Saving

7%

Teen Saving

7%

Education Saving

7%

Diaspora Fixed Time

7%
Apply for a loan here
Banks Ethiopia gives you the access and information you need to get car loan and house loan services in Ethiopia from the bank of your choice. If you are a non resident and/or a foreigner with origin of Ethiopia looking for these loan services, make sure to visit our diaspora mortgage loan and diaspora vehicle loan pages to acquire a more detailed information.
About Gadaa Bank 
Gadaa Bank is one of the upcoming private banks which has earned its license on 26th April 2022 to join the Ethiopian banking business. Gadaa Bank capital raise was 600 million Br in paid-up during its establishment. And has recorded over ETB 1.167 billion Br in subscribed capital from over 30,000 of its shareholders.
The Bank's focus of work is on the transformation of the medium and low-income sections of society. Gadaa Bank stands to serve the undiscovered or unrecognized groups in the financial and Banking sectors yet which hold the majority part of the Ethiopian population pastorals, farmers, women who do not have access to financial services, young entrepreneurs (including college graduates and role students ) and in particular to loan types that suit their contexts.
Gadaa Bank has its founding shareholders meeting in August 2021. the Bank has its most satirical management appointed at this meeting in the presence of Oromia Regional State president Shimelis Abdissa, senior officials, Enterprises, and other business entities the Bank chooses its eleven board of directors and a CEO as a leader of the company on this ceremony. The bank has been established with more than subscribed capital. The shareholders are mainly youth residing both in the country and overseas. Gada Bank branches through the city and the surrounding.
Services provided by Gadaa Bank
-Conventional Banking
-Savings Accounts:
this is a regular saving account that is accessible to all eligible customers.
-Demand Accounts /Current Accounts:
It is a type of account where money can be withdrawn without notice, typically for an active account with frequent deposits and withdrawals by Cheque.
-Time Deposit:
is a higher interest-bearing deposit account with a stated maturity date which means the customer who is in use of this account will receive the high-rated amount of interest if the deposited money is held as it were for the agreed time along with the Bank.
-Personal loan and business loan
-Interest-free Banking
Gadaa Bank provides different IFBs for customers who require this service, especially for the wide Islamic population, accounts like:-
Wadia Saving account (interest-free version of Conventional Banking )
Qard Current Accounts(interest-free version of Demand Accounts)
FCY Deposit Products
Labbaik Saving Accounts
Mudarabah Term deposits
Mudarabah Saving Account
-International Banking
Forex Service: Gadaa Bank provides a daily exchange system
International Money Transfer: payments and transactions from across the world are operated through this system
Trade Finance: services provided for import and export trades
Foreign Currency Deposit products: this service allows the customer to receive their foreign transfers in foreign currency form which is a chance to use the daily currency exchange fever
Correspondent Banks: service to provide transfers from another part of the world
-Community bank
Gadaa Bank provides community Bank services for customers who own small businesses or individuals who make their residence in areas where there is no banking or network is on access, this service is provided to make part of the population who may not be qualified to get loans from banks to grow their business or lead there life through inclusive on the legal Banking system and positively fasten this area's growth. this system is applied with a limited number of Branches that serves the nearby local people as a start. Banking is mainly focused on providing traditional functions like accepting customer deposits and providing credit lines, mortgages, and business loans.
Gadaa Bank Digital Banking
Gadaa Bank provides the latest digital Banking services to ease customers day to day life activities, services like:- ATM cards, USSD, Mobile Apps, and Point-of-Sale (mPOS). In addition to these, there are third-party service providers and agents across the areas read to provide customer's need.
We aim to deliver a digital banking service to the end customer; enabling them to access aggregated services at their convenience using Internet banking, mobile social media, and from their banks, mobile operators, third-party service providers, and merchants/agents at a single point of service.
for further more information and to get access to online banking service you may visit Gadaa Bank website www.gadaabank.com
Latest News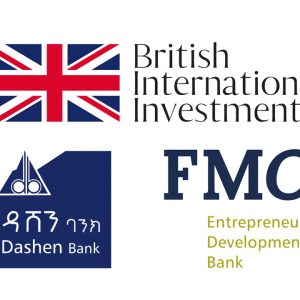 BII and FMO Announced that they have provided a loan of 20 million dollars each for a total of 40 million dollars to Dashen Bank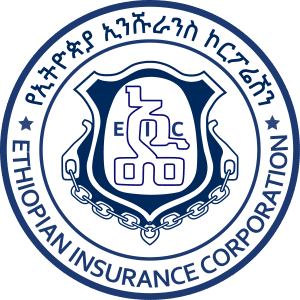 The total insurance coverage of the Ethiopian insurance corporation, which holds the largest market share of the Ethiopian insurance industry, has reached more than 4.4 trillion birr.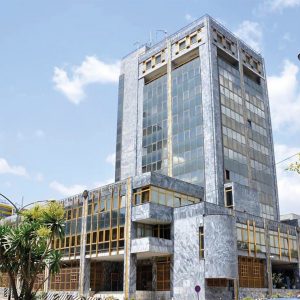 In the 2015 fiscal year, the government, which was faced with a huge budget deficit, found that the direct loan (Direct Advance) taken from the National Bank of Ethiopia was more than 180 billion birr.