Pros and Cons
Have many systems with different choices supporting Start-ups and Micro, Small and Medium Enterprises (MSME)
Visoned on reaching untapped part of community including the rural area
Fewer number of branches
Less choices are available on diaspora service
Undeveloped website presence
50+ branches
Ahadu Bank Information
Contact Information
SWIFT

AHADUTAA

+ 251 11 558 4478

32757
Can Check Balance
Can Transfer Money
View Account Statement
Can Control Progress
Can Pay Bills Online
Mobile Application
Balance Inquery
USSD Application
Mobile Top Up
Money Transfer
Personal Saving

7%

Women Saving

8%

Youth Saving

8%

Teen Saving

8%

Education Saving

8%

Diaspora Fixed Time

7%
Apply for a loan here
Banks Ethiopia gives you the access and information you need to get car loan and house loan services in Ethiopia from the bank of your choice. If you are a non resident and/or a foreigner with origin of Ethiopia looking for these loan services, make sure to visit our diaspora mortgage loan and diaspora vehicle loan pages to acquire a more detailed information.
About Ahadu Bank
Ahadu Bank  is one of the latest private banks to join Ethiopia's banking industry Ahadu Bank has managed to perform its first formation assembly on January 2, 2021 and has officially started its work at July 16, 2022 placing its  headquarters in Sunshine Building, on Africa Avenue (Bole Road).
It is one of half a dozen at the cusp of entering the market, meeting the National Bank of Ethiopia's (NBE) requirement for the minimum capital threshold of half a billion Birr.
Ahadu Bank hold its focus on uncovered and little disputed potential of the community gearing its services to mass markets such as farmers and pastoralists as well as micro-enterprises and informal businesses while it has a vision to take a lead role in the financial sector, in 2025 E.C, in support of the aspirations of the citizenry and the country.
Services Provided By Ahadu Bank
Ahadu  offer specialized banking solutions to various segments which are customized  to their specific requirements and create values that suite their different financial standings and expectations.
Retail Banking
Holds different  account packages to simplify  daily banking system
Standard Saving Account

This  account is available to all customers of the Bank with 18 or more years of age. It is  interest bearing account without restriction in Operate across all channels, with the bear minimum opening balance and number of transactions.

Personal Loan

Micro loans for incidental expenses
Loans for  household items
Emergency funding for urgent times of need
Student loans and Salary advance for salaried Employees

Standard Plus(Education Saving Account)

This Saving  account is in service  for  customers who are in plan of pursuing the next level education.
MSME Banking
This banking system Support Start-ups and Micro, Small and Medium Enterprises giving different chooses  as seen below:
Investment Saving Accounts

Supports to create incentive-rich account tailored to the  held plan and leads to achieve the target.

Business Account

credit facilities  which are available for Start-ups and MSMEs or businesses in growth

Doorstep Banking

Provides cash collection, cash supply and Cheque deposit services from/to customers' premises according  to the  businesses  features or the Customers.
Rural Banking
variety banking ways for farmers and rural cooperatives.
Agricultural Machinery

This loan is meant to finance equipment and machineries to for agricultural production, processing or storage. This loan can be availed bay way of Lease or Project financing modality.

Gebere Account

This  account is  in aim of serving the underserved rural population is creating financial awareness, availing low-cost and easy to access banking environment and encouraging savings through various incentives, campaigns and social engagements. This accounts are aided by Agent banking and biometric authentication.

Commodity Backed Loans

These are post-harvest loan facilities backed by agricultural products – movable and/or commodities.
Corporate Banking
Range of banking services that are offered to corporates
Business Account

This is a current account with instant Cheque Books for your day-to-day business.

Overdraft Loans

Overdraft is credit facility, one time or revolving, allowing the customers the privilege to overdraw their current account. As a working capital option to customers, Ahadu provides both temporary and regular Overdraft facilities.
Premium Services
For Premium Customers, the Premium Offices offer a personalized level of service. VIP Clients get access to Personal Bankers, customized services, and the atmosphere and comfort of the Premium Offices.
Products  which are included in the service privileges for Premium Customers:
Wealth Management
Instant access to digital banking channels
Doorstep Banking
tailor-made Loans and Advances
Debit Cards with line of credit for emergency funding
Additional Services of Ahadu Bank
Card Banking
Standard Debit Card

Special Purpose Cards

Premium Debit Card

Different Gift Card
ATM Banking
Cash withdrawal
Bill Payments
Balance Inquiry
Mini statement
Card less Transactions
Exchange Rate
Fund Transfer
PIN Change
Agent Banking
Opening M-Wallet Account
Balance Inquiry
Paying Money (Fulfillment) Mini Statement
Cash deposit
Cash withdrawal
Fund transfer
Branch Banking
Ahadu Bank's branch banking is designed based on customers interest by offering a platform for interaction & cross selling to both business & individual clients. It is a place of  service for transaction ,application for Mobile & Card Banking ,deposit ,Cash withdrawal ,Annual & Mini Statement,Fund transfer ,Paying Money (Fulfillment) ,Balance Inquiry
Contact Information
Ahadu Bank phone number: + 251 11 558 4478
SWIFT: AHADUTAA, Addis Ababa, Ethiopia
Ahadu Bank Head Office: Sunshine Building, Africa Avenue Bole Road, Addis Ababa, Ethiopia
Latest News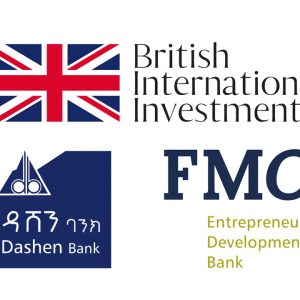 BII and FMO Announced that they have provided a loan of 20 million dollars each for a total of 40 million dollars to Dashen Bank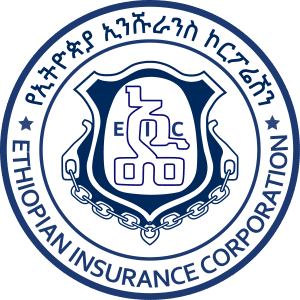 The total insurance coverage of the Ethiopian insurance corporation, which holds the largest market share of the Ethiopian insurance industry, has reached more than 4.4 trillion birr.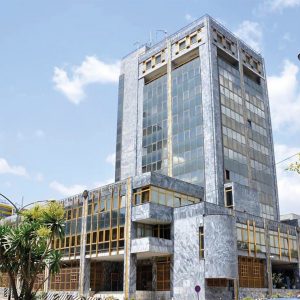 In the 2015 fiscal year, the government, which was faced with a huge budget deficit, found that the direct loan (Direct Advance) taken from the National Bank of Ethiopia was more than 180 billion birr.