National Bank statement about Banks having shortage of cash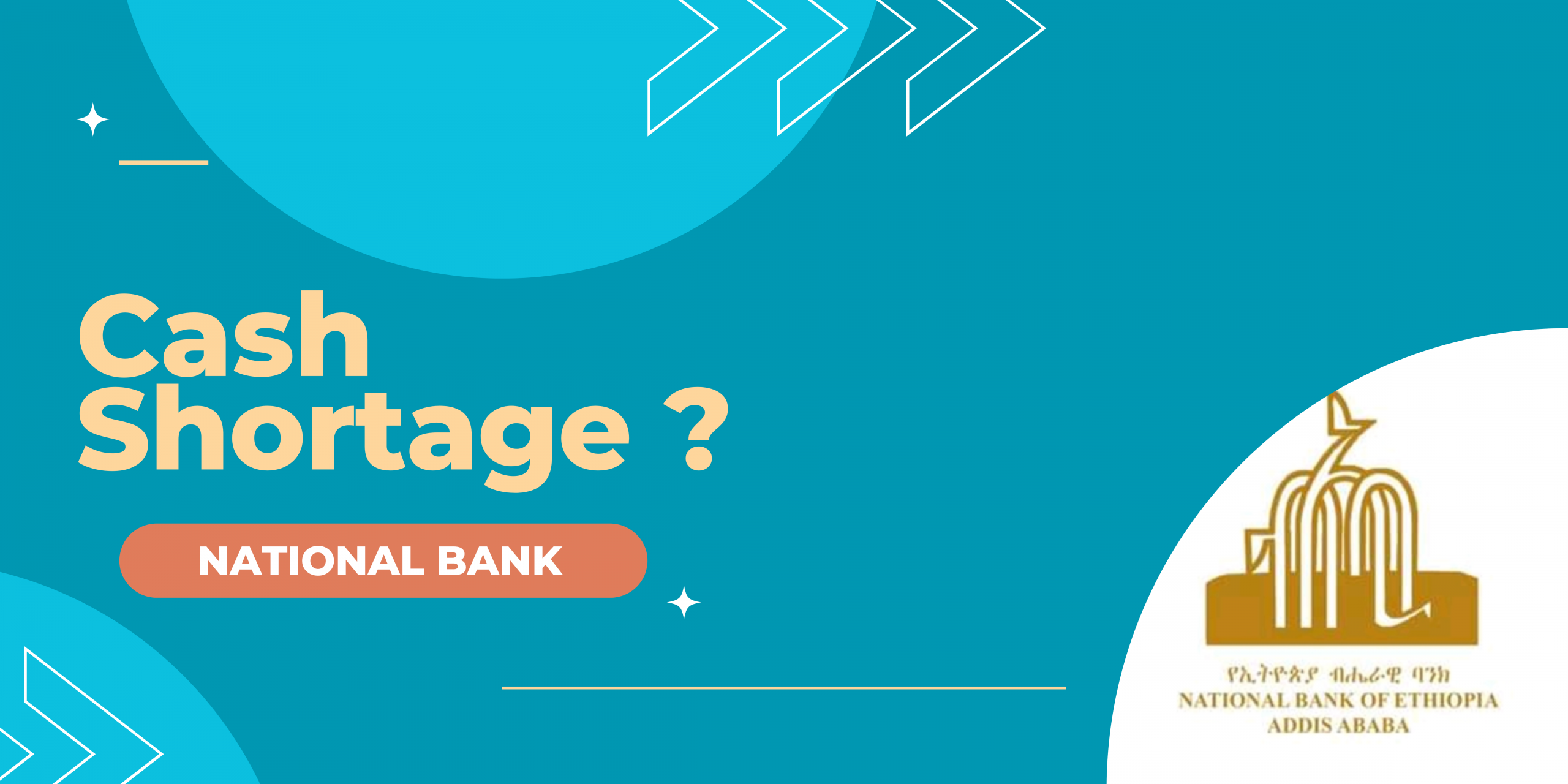 It is pointed out that the supply and demand of the financial sector is not balanced. And that there has been an ongoing public talk that Ethiopian Banks are having a shortage of cash , The National Bank gave a replay for this saying that Except for one bank, all the other commercial banks do not have a shortage of cash
As the Deputy Governor said at the East African Financial Summit (Summit) which is being held today for the sixth time at Skylight Hotel in Ethiopia, "If there is a shortage of money, it is in two or one bank." Mr. Solomon pointed out that there is a shortage of cash and did not want to mention the name of the bank that needs adjustment in the management.
Although the deputy governor said that there is no shortage of cash, as the country has come out of many things, there is a lot of demand for money. Therefore, it will not be easy for Ethiopia to provide what is needed to move the economy at the same time, and the financial sector is not in balance with the supply and demand, he suggested that there is a problem.
The East African Financial Summit (Summit) is being held for the sixth time at the Skylight Hotel in Ethiopia, and the summit was attended by accountants, insurers, experts, and managers of financial institutions and technology providers.
Banks' strategy to get past the shortage of cash problem
On the other hand, It has been recently stated that banks in Ethiopia that are in financial shortage have started collecting savings with high interest
In the past few months, there have been obvious signs that Banks were having a shortage of cash, and now private banks that have been in financial shortage are offering high-interest rates to customers who can deposit large amounts of money in fixed-time deposits to increase their savings and get enough working capital.
The report said that the fixed-time deposit is a practice in which bank customers agree not to move their money for three months or more, and for this agreement, they get a high-interest rate from the banks.
Individuals who can save large sums of money participate in this type of savings.
In previous times, for customers who save in this way, banks used to charge up to 14% interest even if it was higher than 12%. But now Banks have started paying interest from 16% to 18.5% for customers who deposit money within the time limit.
The National Bank of Ethiopia has set a minimum interest rate of seven percent for depositors, and in this sense, if savings collected at 18 percent are offered for loans, we will create more economic problems with the current inflation, even though the Banks seems to be focusing on winning over having shortage of cash as the financial experts stated.