Awash Bank Issues the First Credit Card in Ethiopia in 2022


Addis Ababa, Ethiopia (03 December 2022)
Credit Card in Ethiopia is no longer a fantasy as Awash Bank, one of the country's largest private banks has declared its launch of Credit Card in Ethiopia.
This move makes it the nation's first bank to provide this amenity.
Awash publicized on November 29, 2022, its intention to become Ethiopia's foremost bank to issue credit cards services in addition to its card banking services that were previously limited to debit card provision.
The announcement ceremony took place at Skylight hotel in the presence of bank executives, honored guests, and various other stakeholders. Tsehay Shiferaw, CEO of Awash Bank, asserted here that Awash Bank is working harder than ever to keep up with current digital trends and meet the needs of its customers in order to make its services accessible, convenient, and satisfactory.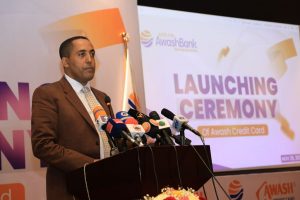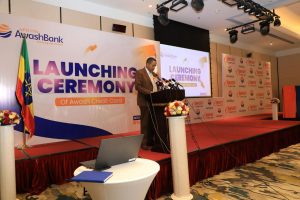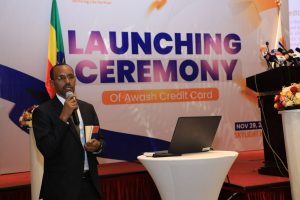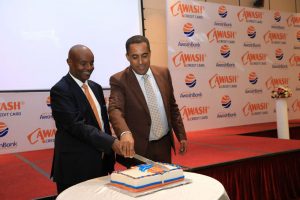 Credit Card in Ethiopia
A credit card, like a debit card, is issued by a bank or financial services company. In contrast to the latter (which allows payments to be made by deducting funds directly from a consumer's checking/savings account), the former allows its holders to borrow funds with which to pay for goods and services at shops that accept cards. Essentially, it allows its bearer to use money he/she does not have yet.
Credit cards impose the condition that cardholders pay back the borrowed money, plus any applicable interest, as well as any additional agreed-upon charges, either in full by the billing date or over time.
According to Shega innovation, Awash Bank aims to extend this line of credit, whose issuance has already begun, to its 9 million clientele, with various products tailored to the specific needs of each customer. Although the bank has been successful in acquiring 3 million debit card holders, a low level of financial literacy and weak economic capacity of consumers can pose challenges to popularizing credit card in Ethiopia.
This development comes in the same week that the bank made a historic decision to raise its capital to one billion USD (55 billion birr), which will make it Ethiopia's most capitalized bank.