Amigos saving and credit cooperative offers loans up to 200,000ETB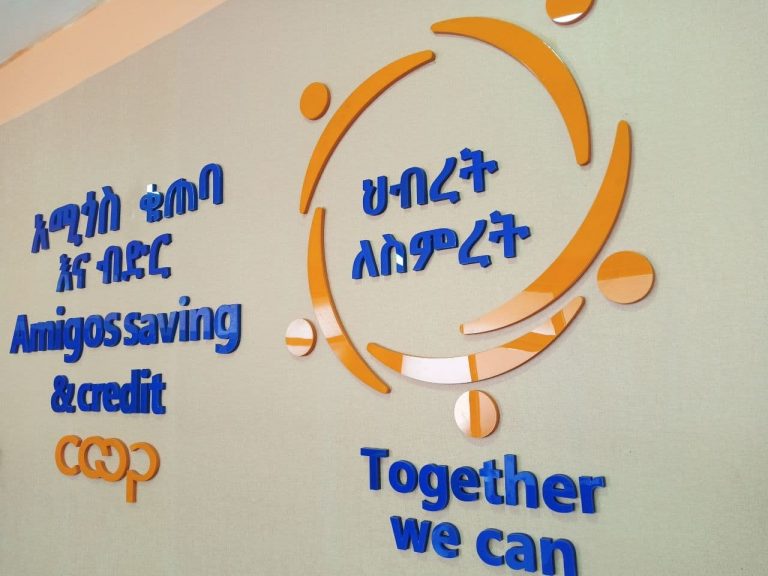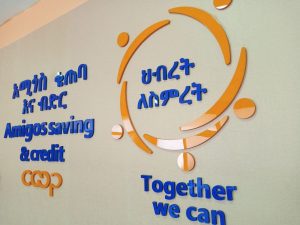 Amigos saving and credit cooperative which has recently celebrated its 10th anniversary is now offering loans for up to 200,000 birr for entrepreneurs and business owners. The company is known for its microfinance service and now in honor of its 10 successful f work years, Amigos is adding this new favorable loan choice to its service. Entrepreneurs or anyone who needs this loan service may have it y fulfilling the rule and regulations of the company.
Amigos saving and credit cooperative loan regulations
Customers of Amigos Saving and credit cooperative need to fulfill the following requirements and get 200,000 amount of loans only in one month of processing time.
The applicant must save 25% of the requested amount

Needs to bring salaries as Collateral:- meaning the loan requestor has to bring a person with at least 20,000 monthly salaries for a guarantee which has to be legally confirmed by a written letter from their employers.

The repayment has to be completed in two years period with a 14% annual interest
The corporate has many loan repayment terms:- short-term (6 months to 1 year), medium-term (one year to five years ), and long-term (up to ten years) mean while the guarantees to be held vary accordingly to the members savings, the value of the collateral, bank stock certificates and other requirements.
It has been expected on the anniversary celebration ceremony that the institution programs provide a half billion birr loan within the next four weeks for entrepreneurs and business owners who would like to expand their business, amigos has provided up to 8.3million amount of loans using traditional collateral requirements.