Apply for a loan here
Banks Ethiopia gives you the access and information you need to get car loan and house loan services in Ethiopia from the bank of your choice. If you are a non resident and/or a foreigner with origin of Ethiopia looking for these loan services, make sure to visit our diaspora mortgage loan and diaspora vehicle loan pages to acquire a more detailed information.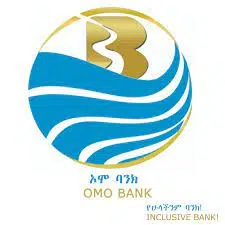 About Omo Bank
Omo Bank is one of the upcoming new  private Bank in Ethiopia, Omo is one of Ethiopian Banks which has made its institutional transformation from microfinance institution to fully  Commercial Bank.
Omo is the third Bank to make its  transformation from microfinance institution to Bank after Amhara Bank and Oromia saving and credit institution. The Bank took its intitle from the famous Omo river.
History  of Omo Bank Ethiopia
Omo started its journey 25 years ahead of its transformation  As one of the greatest micro finance institutions in Ethiopia on the mid 1990s (1997) as a micro finance institution according to the National Bank of Ethiopia Proclamation  with a half million of initial capital and four number of brunches setting its center at SNNP, Hawassa city.
The institution has been providing saving and loan service ever since its establishment, the vision of Omo microfinance institution was serving the low level communities and help them to improve there living status. The Institution has 170 number of  brunches as a micro finance institution.
The institution has total assets of 10.7 billion Br and a paid-up capital of 1.9 billion. Omo is building the latest Banking technology including anti money laundry (AML) and  fraud preventive form of soft ware. The Bank is working with Oracle FS and Prof inch institutions which has a great involvement in development of many banks software system in Ethiopia.
Omo Bank is soon to start its operation with full updated new system.
Contact Information
Omo Bank phone number: +251 462202053
Omo Bank email address: [email protected]
Omo Bank Head Office: Mozambique Street, Next to electricity office, in front of federal urban job creation office Addis Ababa, Ethiopia