Pros and Cons
Good customer service
Convenient for the broad Islamic community 
45 branches
limited number of branchs
suitable for a specific relgion followers
Poor diaspora benefit offer
Hijra Bank Information
Contact Information
SWIFT

HIJRETAA

Ethiopia, Addis Ababa Dembel, on the way to Olompia.

+251 15581899

@hijra-bank.com
Murabaha Based diaspora mortage
Murabaha Based Diaspora Automobile
Qard-al-hassan based personal finanace
Can Check Balance
Can Transfer Money
View Account Statement
Can Control Progress
Can Pay Bills Online
Mobile Application
Balance Inquery
USSD Application
Mobile Top Up
Money Transfer
Apply for a loan here
Banks Ethiopia gives you the access and information you need to get car loan and house loan services in Ethiopia from the bank of your choice. If you are a non resident and/or a foreigner with origin of Ethiopia looking for these loan services, make sure to visit our diaspora mortgage loan and diaspora vehicle loan pages to acquire a more detailed information.
Hijra Bank Exchange Rate
The exchange rate for Hijra bank can also be found at ourexchange rates page, along with all other banks' exchange rates in Ethiopia today.
| code | name | buying | buyingTrend | selling | sellingTrend |
| --- | --- | --- | --- | --- | --- |
| EUR | Euro | 59.0833 | | 60.265 | |
| USD | United States Dollar | 54.2297 | | 55.3143 | |
| GBP | British Pound Sterling | 64.8713 | | 66.1687 | |
| AED | United Arab Emirates Dirham | 13.3629 | | 13.6302 | |
| KWD | Kuwaiti Dinar | 168.849 | | 172.226 | |
| SAR | Saudi Riyal | 13.3629 | | 13.3481 | |
About Hijira Bank
Hijira Bank is one of the developed Banks that recently started bank operations in Ethiopia, targeting to be the premier Partner in Ethical Banking. Hijra was established on January 16, 2022, Hijra bank capital during its establishment was 1.2 billion birr, of which 700 million birr was paid by 9,000+ small farmers, peasants, un banked communities, and small traders from all parts of the country. The Bank is the second full-fledged interest-free Bank in Ethiopia.
The opening of these IFBs has been a relief for the Muslim community, which was financially excluded due to the absence of Sharia-compliant banks in the country. Hijra was established as a bank of the nation and all regions based on the attentive operation plan and strategy. The Bank stands to satisfy its shareholders, customers, and all community by putting its contribution to the national economy and providing full-fledged banking service in all regions of the country; Hijira Bank has demonstrated its strict adherence to its core value of inclusion, fairness, and diversity in all its operations. It can be concluded that Hijra Bank is a center for diversity and inclusive, reflected in branch expansion, resource allocation, and staff recruitment.
More About Hijira Bank
Hijra Bank has built a strong reputation for its firm in accordance with Sharia principles. Hijira provides interest free banking ,All the Bank's financial products and services are regulated by Islamic Banking principles. They are periodically reviewed and approved by the Sharia Advisory Committee, consisting of 7 members of Sheiks, imams, and respected religious scholars. Furthermore, the Bank is peculiar for using Core Banking System acquired from the first and only AAOIFI-certified Sharia-compliant software solutions.
Currently, the Bank has about 60 branches in different locations and more than 185,000 customers nationwide. Making Hijira Bank one of the fastest-growing IFB banks in the country. The Bank has also leveraged digital technologies with Mobile and Internet banking to enhance financial inclusion in addition to its regular banking operations.
The IFB system can be a bit ambiguous for both customers who are and are not followers of the Islamic religion. How does the Interest-free banking system work, and what do the customers get from it?
Banks that work under Sharia principles, like Hijira Bank, provide a system that allows customers to get a profit out of their savings without interest; this is how: –
Through trading via muraban financing
By constructing buildings through Istisna
By engaging in the import & export trading
By working together on feasible projects
Extending fee-based service to the customers like guarantee services.
Services provided by Hijira Bank
Murabaha Financing
Murabaha is often used as an alternative to interest-based loans in Islamic finance. It is a sale transaction where the seller pays off the cost of the goods being sold, as well as a profit margin that the seller adds on top of the price. This complies with Islamic law principles because the profit earned is based on selling tangible goods rather than charging interest on a loan the Bank provides interest free bank loans,(direct interest gains from deposits),the service include interest free mortgage loan,interest free vehicle loan,islamic loans interest free.
Mudarabah & Musharekah
Mudarabah

is a profit and loss sharing partnership in which one part (the investor) provides capital to a business venture, and the other (the entrepreneur or mudarib) manages the project. The profits generated by the investment are shared between the investor and the entrepreneur according to a predetermined ratio, while the losses are borne by the investor alone.

Musharakah

is similar to Mudarabah, but in this case, both parties contribute capital to the venture and share in profits and losses.
Wakallah
This refers to an agency or representation contract. It is an agreement in which the principal appoints the agent or wakil to represent them and act on their behalf in a specific matter. The Hijira Bank agent is given the authority to make decisions and take actions on behalf of the principal but is also held responsible for the consequences of those actions.
Istisna & Salam
Istisna

is a contract for the manufacture and future delivery of a specific good. It is used to invest in producing goods that still need to exist, such as buildings or infrastructure projects. Under an Istisna contract, the buyer pays the seller earnest money and then makes the remaining payments after manufacturing the goods. The good is delivered to the buyer when the work is completed.

Salam

is a contract for the good delivered to the buyer with only prepayment, and the rest of the payment is issued at predetermined intervals. It is used to finance the purchase of goods already in existence, such as agricultural products.
Haramain
Haramain Wadia savings account for Hajj and Umrah
The Haramain Wadia Hajj and Umrah Savings Account Service are for customers who want to make Hajj and Umrah trips by saving money in advance permanently/regularly at a particular time and making deposits by Haramain system, meaning that customers can decide the time and amount of savings every month.
In addition, Hijira Bank provides features and benefits like an easier way to perform Hajj and Umrah for religious followers. The fact that the account is open for all Ethiopians living in the country or abroad (foreign currencies users ) with no age limit makes the diversified community inclusive and aware of what the performance of the Hajj system is like, and customers who save 50% of the amount needed for the Hajj and Umrah journey through regular savings, the Bank lends the remaining 50% for free through Qard Al-Hassan.
Haramain Hajj/Umrah Installment Saving
This account's unique feature is that Qard Al-Hassan offers up to 50% free loans to customers who can make fixed monthly savings for 1-5 years, depending on the situation. The account is open for all Islamic communities regardless of location and age difference (children can open accounts through their guardians ); the Bank works to make travelers aware of what the performance of the Hajj system is like.
 Hijira Bank Digital Banking
Mobile Banking:
Allows customers to access their bank accounts and perform financial transactions using a mobile device, check their account balances, view transaction history, transfer money between accounts, pay bills, and more, all from their mobile devices.
Internet Banking: allows customers to manage their finances and complete transactions anytime, anywhere, as long as they have an internet connection. Customers can view their account balances, and transaction history, pay bills, transfer money between accounts, and more, all through a secure website and the additional layer of security, as transactions are protected by login credentials and other security measures
ATM:  Hijira Bank allows customers to access their accounts and perform transactions anytime, with PIN protected transaction system as long as the ATM is available
USSD: allows customers to access their bank accounts and perform financial transactions using their mobile phones without needing a smartphone or internet connection. The customer is only expected to dial *827# on a mobile phone, which connects them to the Bank's USSD service. They can then follow the prompts to complete transactions or access information about their accounts.
Contact Information
Hijra Bank phone number: +251 15581899
Hijra email address: [email protected]
SWIFT: HIJRETAA, Addis Ababa, Ethiopia
Hijra Bank Head Office: Dembel, on the way to Olompia, Addis Ababa, Ethiopia
Latest News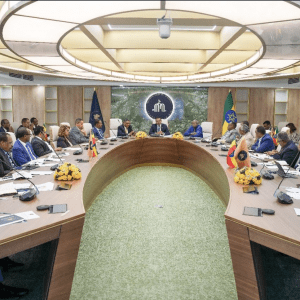 Addis Ababa, November 1, 2023 – In a significant move towards fostering unity and collaboration within the Ethiopian banking industry, the National Bank of Ethiopia (NBE) convened a crucial meeting today with Chief Executive Officers and Board Chairs of various banks. The meeting aimed to communicate the NBE's strategic priorities outlined in its new 3-year Strategy Plan, focusing on assessing the performance and challenges faced by the sector, particularly in credit and foreign currency allocation.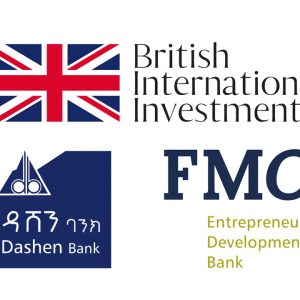 BII and FMO Announced that they have provided a loan of 20 million dollars each for a total of 40 million dollars to Dashen Bank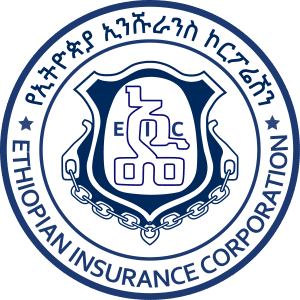 The total insurance coverage of the Ethiopian insurance corporation, which holds the largest market share of the Ethiopian insurance industry, has reached more than 4.4 trillion birr.